ALLIED EQUIPMENT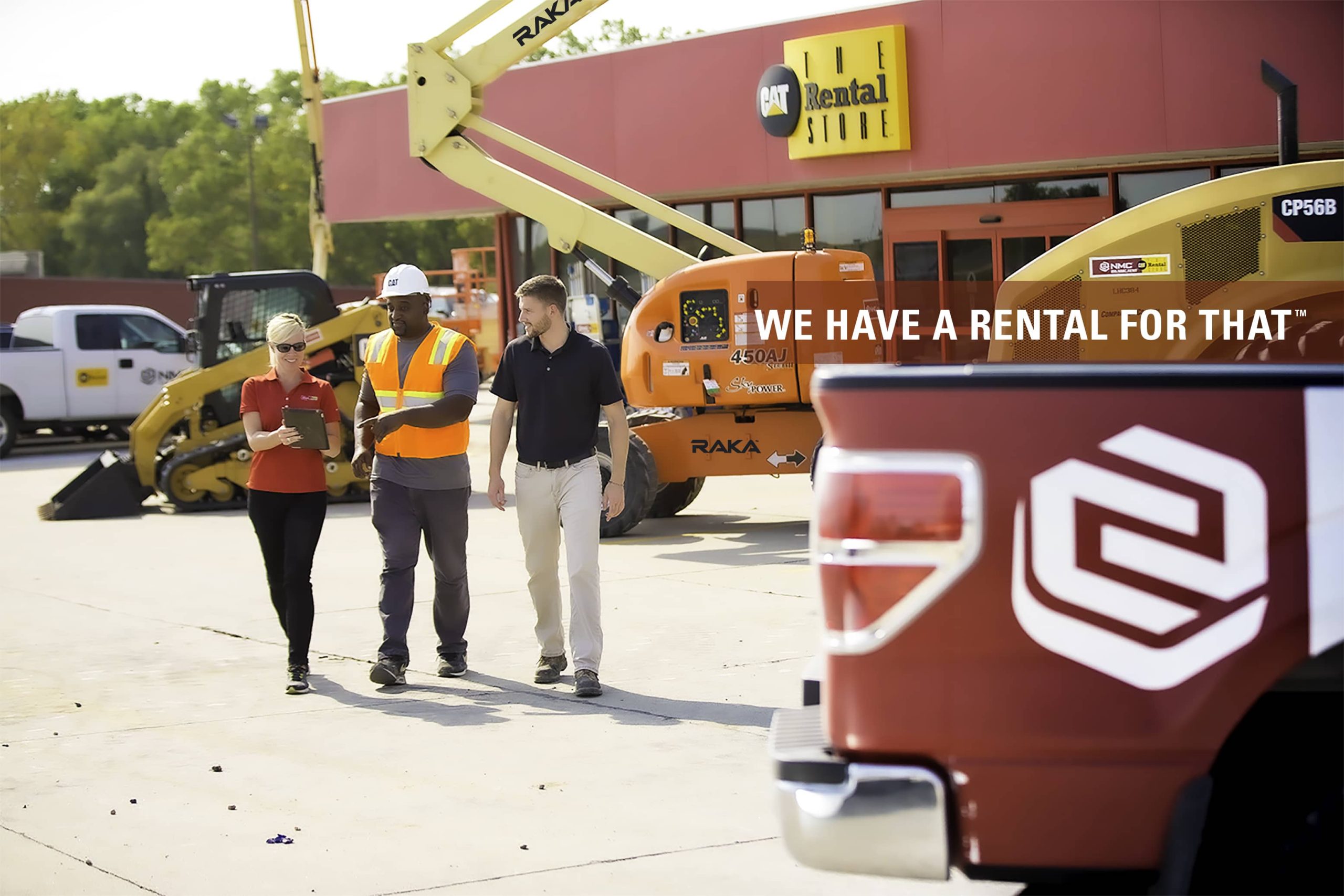 NMC Cat Rental Store offers equipment from Caterpillar® and our Allied brands. At NMC Cat Rental Store, we believe in providing you with only the best rental machines in Nebraska and Iowa. When you rent from us, you'll receive equipment from manufacturers that value reliability and performance. Learn more about the types of Allied Process Equipment rentals we carry.
Allied Brands — Our Partners in Quality
Our Allied partners allow us to give you the best selection of rentals possible. Allied brands follow the same values as Caterpillar — integrity and dependability. They have the same dedication to performance that makes Caterpillar a legendary name. We also provide industry-leading support for both Cat and Allied rentals to give you the best rental experience possible.
When you need to perform ground compaction in a small area, our rammers and compactors for rent can help. While rammers work well on cohesive soils, plate compactors tend to suit granular soils. Our compaction equipment for rent features names such as Wacker Neuson that meet high standards.
We supply the specialized tools you need to work with concrete by partnering with manufacturers such as Husqvarna and Multiquip. Our selection of concrete and masonry equipment for rent includes:
Walk-behind power trowels: Create a smooth concrete finish and speed up drying in small- or medium-volume jobs.
Ride-on power trowels: When you need a professional finish for a large job, a ride-on power trowel makes the process simple.
Core drills: Heavy-duty core drills can make holes in hard concrete and masonry.
With our Allied lawn and landscape equipment, you can prepare a site for construction or complete a landscaping job. Our lawn equipment options include machines such as stump grinders that clear an area for a project. By working with names such as Vermeer®, we offer the tools you need to create a clear job site.
Light towers from Magnum illuminate job sites in a variety of intense conditions. Their rugged design makes them reliable and consistent performers you can trust during nighttime projects and events. Our lighting equipment offers full 360-degree rotation for maximum flexibility.
Ride-on brooms clean up debris and dirt after a major project or event. Our ride-on sweepers come from Broce, the original manufacturer of this equipment type. As a result, they offer reliable performance in sweeping applications.
Do you need to transport materials or equipment? We rent trailers and trucks from well-known manufacturers. Learn more about each product type:
Trucks: Our work trucks carry thousands of gallons of liquid material. Transport water or another liquid between job sites.
Trailers: You can use our trailers to haul a wide range of material types. We offer tiltable and tippable options to make transportation easier.
Mobile welding equipment from Vantage and Miller empowers your team to work remotely. We offer electric and diesel welders so you can power your equipment the way your job site requires. Our options feature simplified controls, low noise levels and high durability to help you complete your project.
Reasons to Rent Allied Equipment From NMC Cat Rental Store
Equipment rental provides the flexibility needed for many commercial situations. Combined with our industry-leading service, our rentals offer these benefits and more:
Cost-effectiveness: When you have a temporary need for equipment, buying it doesn't always make sense. Renting saves you money on a full equipment purchase when you don't need it frequently.
Ease of use: Our rental packages can come with training from our experts. If you have any questions or need help, you can always reach out to our team.
Support from the experts: We give our clients the support they need to have the best rental experience. Ask us about our 24-hour, on-site service and price match guarantee.
Flexible terms and locations: Rent our equipment from anywhere in Nebraska and Pottawattamie County, Iowa. We offer daily, weekly and monthly rates for your convenience.
Wide equipment selection: Choose from industrial equipment from Cat and Allied brands for multiple purposes. We enable you to design a custom rental package with all of the machines you need to get the job done.
Choose NMC Cat Rental Store for Top-Quality Allied Equipment
Depend on our team for the best equipment rental experience in Nebraska. Start your quote today by adding the items you want to your cart and checking out. We'll guide you through a rental plan that meets your needs.