CONCRETE & MASONRY
CONCRETE EQUIPMENT RENTALS
Working with concrete requires highly specialized tools. From laying and finishing concrete on a build, to modifying already hardened surfaces, smart contractors know that their choice of equipment can have a major impact on their productivity.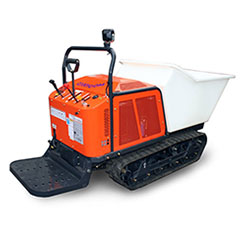 NMC The Cat Rental Store is proud to be your one-stop shop for all concrete equipment rentals. Our inventory of products includes:
Core drills: When you need a heavy-duty drill for a construction or home renovation project, NMC can help. We rent the Husqvarna DS 800, a powerful drill for demanding applications. Featuring a high horsepower motor and precision-ground column for extra stability, the DS 800 can quickly drill through concrete, brick, stone and other dense materials. Rent it by the day, week or month from NMC.
Ride-on power trowels: : Choose a ride-on trowel for any demanding, high volume job where superior flatness and a professional finish are required. Gasoline-powered Multiquip products — such as the HHN31VTCSL5 and JWN24HTCSL, both of which are available from NMC — include advanced features such as SmartPitch® controls, constant-velocity joints and power-assisted steering to help you get the job done faster and more efficiently. Rent one today for any upcoming job.
Walk-behind power trowels: Economical and easy to transport, a well-balanced walk-behind trowel is the ideal tool for smooth concrete finishing. NMC rents the Multiquip B46H90, one of the most versatile trowels on the market today. Featuring a 46-inch diameter guard ring and a center mounted lifting bale, the B46H90 excels in high volume applications and can be used to speed up drying just hours after a pour.
Follow the links on this page to view detailed specs for each of our rental products. Alternately, contact a location near you to request a quote directly from one of our associates.
NEBRASKA'S CHOICE IN HEAVY EQUIPMENT RENTALS
NMC The Cat Rental Store has been a valued partner to contractors and construction crews in Nebraska and Pottawattamie County, Iowa since 1938. Whether you're working with concrete, laying pavement or hauling a heavy load, we have the rental equipment that can help you succeed. If you can't find what you're looking for in our online store, don't hesitate to contact us directly. Call or email for more information.