LAWN & LANDSCAPE
At NMC The Cat Rental Store, we provide rental lawn and landscape equipment from trustworthy brands. Our landscaping rentals help you prepare a site for construction jobs and other types of land projects. Rent on a daily or weekly basis to get what you need out of your equipment.
Cat® and Allied Lawn and Landscape Equipment for Rent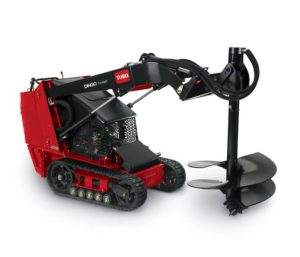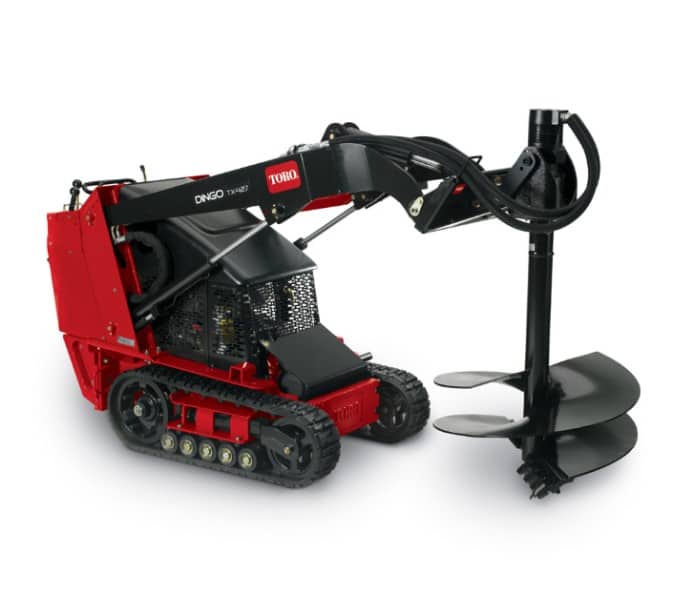 As a Caterpillar® representative, we offer Cat rentals and trustworthy options from Allied brands such as Vermeer®. Our Allied manufacturing partners have a similar dedication to quality and reliability as Caterpillar. We choose to work with only the best companion brands, so you get top-quality results with every rental. By offering choices from Caterpillar and Allied partners, we can provide a versatile and high-performance selection.
Reasons to Use Landscape and Lawn Equipment Rentals
Rental equipment can provide more flexibility and cost savings than equipment purchases, depending on your project. You may want to consider renting your lawn and landscape equipment if you:
Have to travel a long distance to your job site: On-site rental delivery helps you transport equipment to a faraway job site.
Plan to use the equipment for a one-off job: If you plan to use a machine infrequently, you can rent it to save on upkeep.
Lack the storage space for more equipment: When your fleet doesn't have the room for another machine, you can rent what you need for your project.
Run a newer business: If you have a new business, you can rent less frequently used equipment and invest in machines you will use often.
Tips for Renting Landscape Equipment
During the equipment rental process, a dependable rental service can help you get the most out of your experience. When choosing a rental service for your landscape equipment, consider factors such as:
Delivery: Does the service deliver equipment to your site? NMC The Cat Rental Store can deliver machines across the service area.
Service and repair: Can you request on-site service? Our experts can visit your site for emergency repairs.
Safety: How does the rental company promote your safety? When you rent from NMC The Cat Rental Store, you can request product training.
Rental rate: What kinds of rates does the rental service offer? We provide daily and weekly rates we can negotiate after four weeks.
WALK-BEHIND SKID STEER LOADER RENTALS
Walk-behind skid steer loaders feature a small size and low operating cost that makes them the ideal rental choice for any light-duty application. Available from NMC The Cat Rental Store by the day, the week or the month, our rental products are delivered fully serviced and ready for use. If you're in need of extra working capacity for any upcoming job, a walk-behind skid steer loader may be the right choice — contact NMC The Cat Rental Store directly for more information or to request a quote.
WHY RENT A WALK-BEHIND SKID STEER?
Get the performance of a big machine in a small package when you rent a walk-behind skid steer loader from NMC The Cat Rental Store. Our rental units offer a number of advantages over their larger cousins, including:
Lower operating costs: Powered by highly efficient diesel engines, the manual operation of our walk-behind skid steer loaders means less fuel is required to get the job done. When you're working on a project with a tight budget, that's an important advantage that can directly impact your ability to turn a profit.
More precise control: Simple, ergonomically designed controls and the improved visibility provided by having your operator outside make walk-behind skid steer loaders a better choice for work in tight spaces where superior maneuverability is required. Because they weigh less, our walk-behind models keep ground disturbance to a minimum, too.
Easier training: When you're paying to rent any kind of compact construction equipment, any delays can eat into your profits and productivity. Because they are so simple and straightforward, any crew member can be quickly brought up to speed on safe operating protocol for our walk-behind skid steer loaders.
Whatever the task, our rental units deliver the working advantages you need to succeed. In addition to the units themselves, we also offer a large inventory of attachments that can customize your rental for maximum performance and efficiency.
Why Lawn and Landscape Rentals From NMC The Cat Rental Store?
When you count on NMC The Cat Rental Store for landscape and lawn equipment, you take advantage of these benefits:
Large service area: We serve as the official Cat dealer and rental service for all of Nebraska and Pottawattamie County, Iowa. Our locations cover many regions in this area.
Above-and-beyond customer service: At NMC The Cat Rental Store, we believe in total client satisfaction. We offer 24-hour field service, on-site delivery and product training to help you get the most out of your rental.
Price match guarantee: Do you see one of our rentals at a competitor's rental service for a lower price? Let us know, and we'll match or beat it.
Get an Online Quote Today
We make the rental quote process simple. Add the products you want to your cart, then check out. We'll work together to create a contract that fits your needs.