COMPACTION
Compact Equipment Attachment Rental
A wide selection of available work tools tailor Cat® machines to the specific requirements of a client's working needs. On a construction site, in a surface mining operation or any in other application, work tools enhance the productivity and utility of Caterpillar machines, equipping them for a wide range of tasks and operating requirements, and providing total system solutions for any job application.
NMC The Cat Rental Store sells and services nearly a large array of work tools for your equipment. When you rent an applicable Cat machine from us, we can help you assess your needs and put together a package containing the accessories that will help you stay productive and profitable on the job.
As with any of the other rental products available from NMC, any work tool you rent or buy from NMC will be delivered in excellent condition, having been thoroughly inspected by our team of technicians to confirm it will get the job done.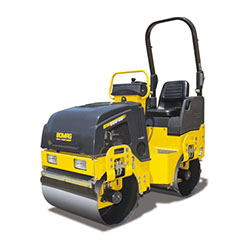 THE VALUE OF CAT WORK TOOLS
Work tools can enhance the capabilities of your existing Cat equipment or allow you to specially equip your rental unit for the task at hand. On a remote job site, where transporting in additional equipment can be a considerable expense, work tools let you do more with a smaller fleet and crew.
Many Cat excavators and other machines are equipped with the company's Quick Coupler, an innovative system that allows you to swap out tools on the fly, minimizing downtime and enhancing your productivity. That's doubly important when you're renting, as not only will it keep the job on track and reduce fuel consumption, but it also helps you avoid delays that can result in having to pay for an additional rental time.
CONTACT NMC TODAY
NMC The Cat Rental Store offers affordable rentals of Cat attachments and other accessories. We provide options for longer rentals and can arrange delivery to your job site, if required. Follow the links below to browse our current inventory of Cat work tools for rent. If you can't find what you're looking for online, give us a call. We will source the right attachment for you.