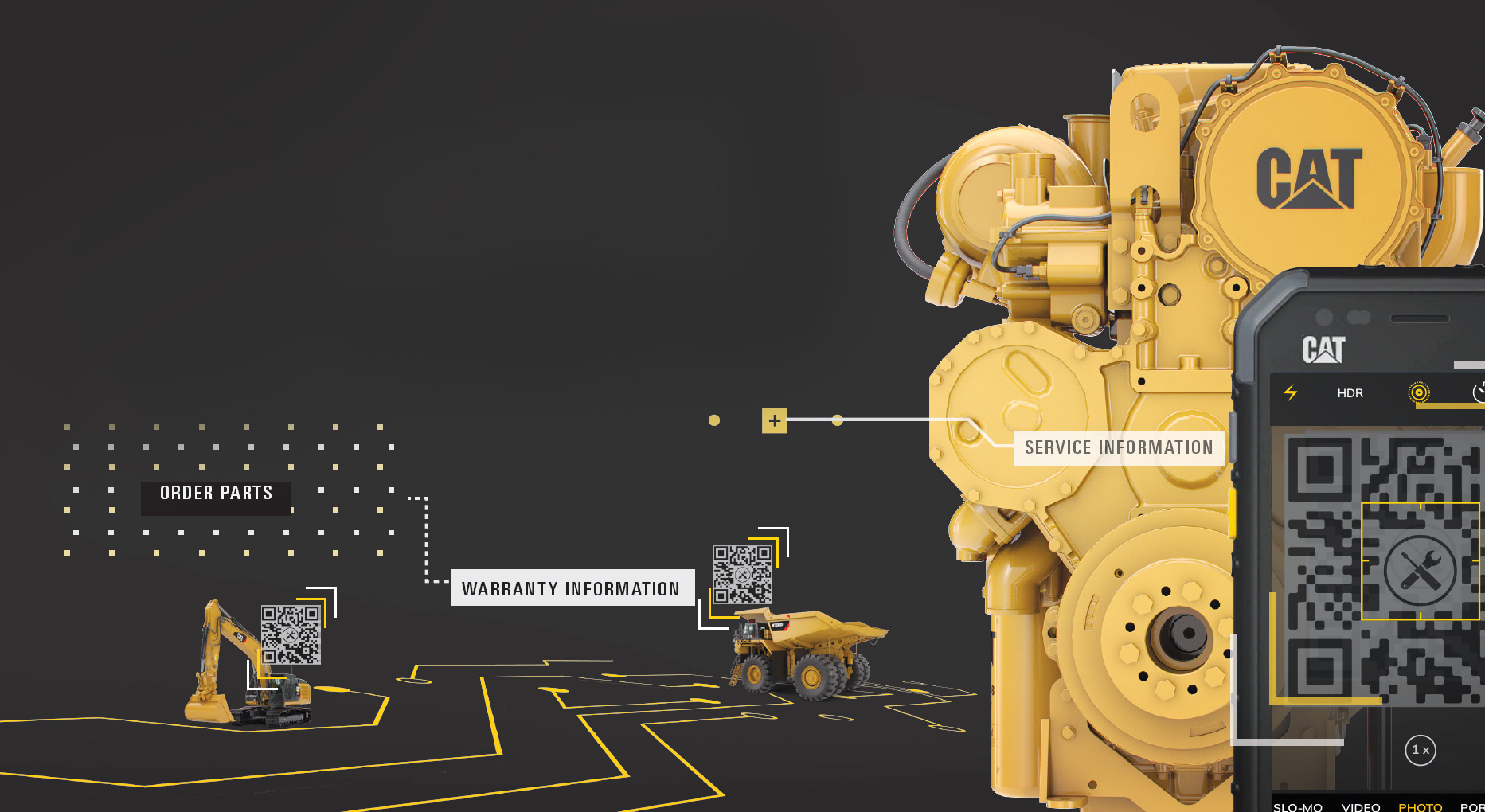 Virtual Service Center
>
>
>
Virtual Service Center

YOU'RE ONE SCAN AWAY
Accessing support information for your asset is easier than ever with Cat QR Codes. A simple scan of the code using your mobile device instantaneously sends you to an online experience that centralizes parts and maintenance resources in your moment of need.
BENEFITS:
* Serves as a gateway that connects you to a deeper ownership experience
* Instantly access parts and maintenance information that is specific to the asset
* Applies to all customer segments using Parts.Cat.Com
* Provides direct connection to a service center page on Cat.com specific to equipment and industry
Ask us how to get a QR Code for your assets today!
DON'T HAVE A CODE FOR ALL OF YOUR MACHINES YET?
Request a code sticker for all of your machines and access the information you need to maintain your equipment whenever you need it.