Service
Your equipment works as hard as you do, and it needs the proper maintenance to handle your project requirements with the efficiency you expect. When you need heavy equipment service to keep your operations running smoothly, NMC Cat is here to help with trusted repair options.
Through NMC Cat, you can access the resources you need to get service and maintenance for your Cat machines. Whatever you need to keep your equipment in optimal condition for your projects, we're here to help. Explore our heavy equipment repair services and support to help you maximize your operational capabilities and productivity for day-to-day tasks.
Our Commitment for Heavy Equipment Repair Services
NMC Cat product support offers the Iron Promises™ of industry-leading service in the shop or in the field, thousands of in-stock new and remanufactured parts and the technology solutions to keep you productive and profitable. Whether you need repair services or routine and preventive maintenance, our representatives at NMC Cat can help you find the best options for your needs. Our goal is to deliver solutions that seamlessly optimize your processes and help you minimize downtime at the job site.
The main job of an NMC Cat Production Support Sales Representative (PSSR) is to be your full-time link to all the services and resources of NMC Cat, as well as your direct connection to Caterpillar and to our other equipment and machinery manufacturers. These experts can act as your personal, professional equipment maintenance consultant, giving you practical advice about worktool and parts options and offering valuable suggestions on machine utilization, all based on solid knowledge and hands-on experience.
What Our Iron Promises™ Include for Our Clients
Our goal is to offer trusted resources and services that give you confidence in finding what you need for every job. When you work with NMC Cat, we're here to help you every step of the way and offer outstanding support through our heavy equipment repair shop. Our Iron Promises™ offer you confidence that you can get dependable servicing and resources for your equipment whenever you require it.
Experience the advantages of working with us:
Reduced downtime and proactive maintenance
Equipment management consulting services
Unparalleled product support
Custom track service and undercarriage inspection using the latest software and technology
Product Link assistance
Maintenance and repair suggestions, allowing you to make the best service decisions for your business
Solutions for any equipment repair
Answers to latest Cat® technical data
Technical analysis of reports
Helping predict when a major component needs repair or overhaul
Discussion on repair options and guaranteed pricing
Access to ground engaging tools, filters, batteries, hardware, etc.
Management of your Customer Support Agreement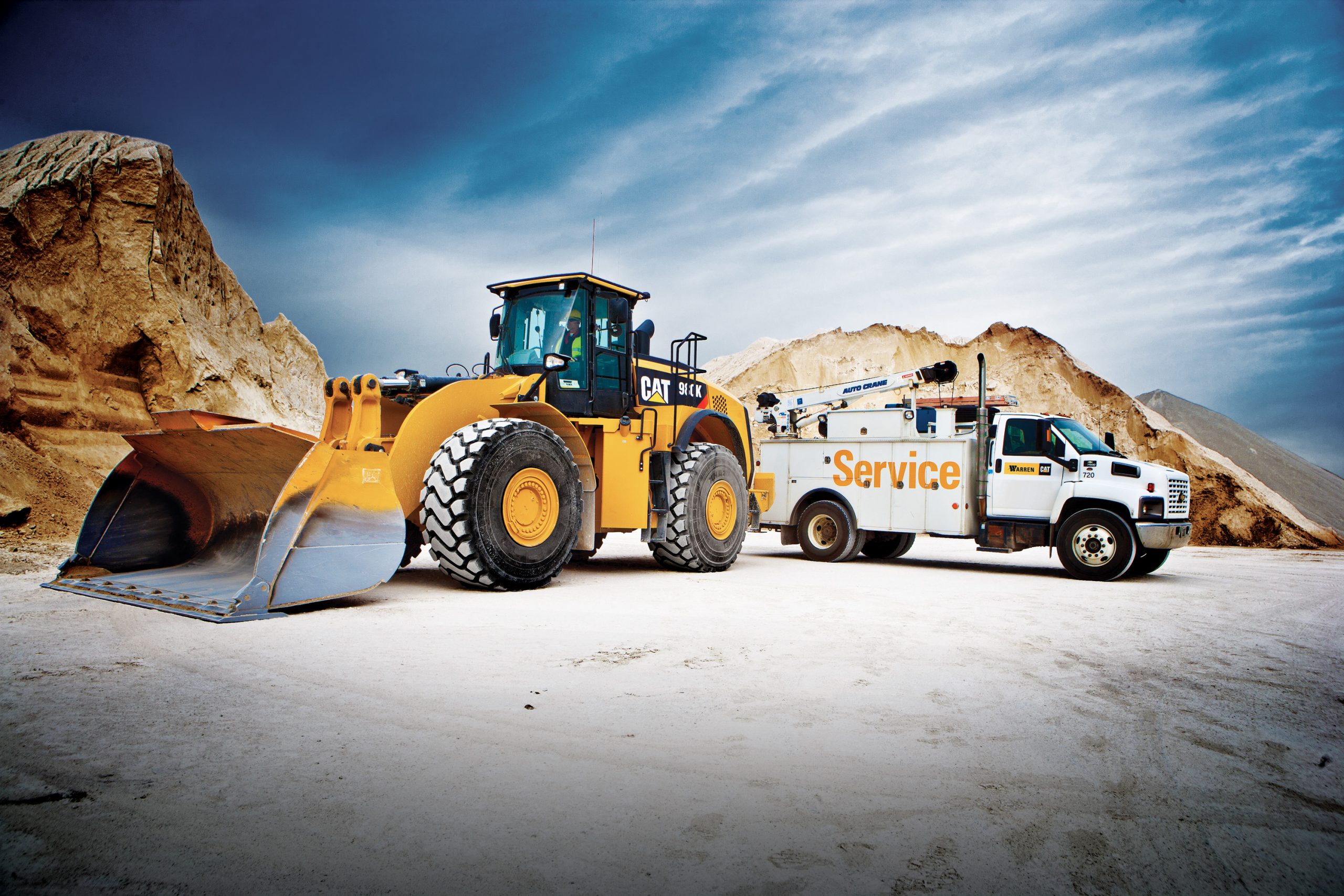 Find Construction Equipment Repair Shop Options and Services With NMC Cat
If you're looking for the right repair options for your heavy-duty and construction equipment, choose NMC Cat as your partner. Since 1938, our Nebraska-based business has been serving clients across multiple industries and providing dependable, high-performance products from industry leader Caterpillar. We continue to provide preventive maintenance, routine repairs and other service options to keep your operations going.
Whatever your work requirements, you can depend on us to help you find optimal solutions. Work with us to get dependable support for your equipment so you can tackle your next project with confidence. If you want more information on what we have to offer, call us at 800.628.6025 or reach out to us via our online contact form or click the button below.