DONIPHAN, NEBRASKA
Address
10501 U.S. 281, Doniphan, NE, USA
Hours
Parts and Sales Hours
Mon - Fri | 7:30AM - 6:00PM, Saturday 8:00AM - Noon
Service Hours
Mon - Fri | 8AM - 4:30PM
Truck Service Hours
Mon - Fri | 8AM - 4:30PM
Contact Us
Get connected for exclusive offers & the latest from NMC.
Location - Contact Us Today
WE'RE HIRING! Check out our available positions near you.
SEARCH CAREERS
Our NMC Cat Doniphan location is a full-service facility and your one source for new and used construction equipment sales and heavy equipment rentals. Our range of options also includes power systems, attachments, best-in-class product support and comprehensive parts availability. Our trained and experienced Doniphan team is ready to deliver the equipment and support solutions that will help you keep machines productive and work on schedule.
New Cat® Equipment
NMC Cat is the only Cat® equipment and parts dealer in Nebraska. We are here to provide anything from the heaviest machines to the smallest parts. Our new products include over 300 options in the following categories:
Equipment: NMC Cat offers several options for heavy machinery to tackle complex projects. Choose from brand-new compactors, excavators, wheel loaders and other solutions.
Power systems: Reliable power is essential for keeping your work site operational. With a new power system from Caterpillar, you can ensure you have the capability you need.
Attachments: If you already own Cat equipment, you can purchase additional attachments to get the most use out of your product. Our selection includes augers, blades, buckets and more.
When you choose a Cat product, you can rely on your investment to deliver power and performance in the most demanding environments.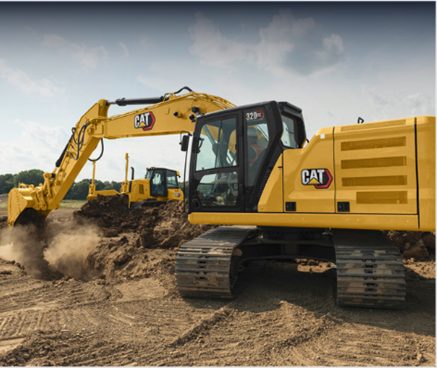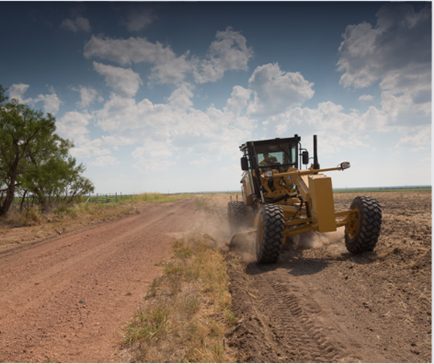 Used Cat Equipment
Used equipment for sale may have you thinking you're risking quality for a less expensive price. While this may hold true for other dealerships, NMC Cat never sacrifices value. We understand buying used heavy machinery may be the right move for your company, so we'll use our experience and expertise to help you make the best additions to your fleet.
Because Cat machinery can endure for years, our used equipment also boasts exceptional reliability. You can buy used and get wheel loaders, skid steers, tractors and whatever else your company needs at a lower price without compromising quality.
Renting Construction Equipment
If your company needs heavy machinery to complete a temporary project, take advantage of NMC Cat's rental opportunities. We offer long- and short-term rentals to benefit any job site or timeline.
Renting with NMC Cat allows you to:
Access the entire collection: Choose from a wide selection of Cat construction equipment and backup power supplies.
Rent flexibly: Our flexible rent times allow you to pick up what you need at a location near you.
Replace needed equipment: If your owned equipment breaks down, you always have the NMC Cat rental fleet to fall back on.
Expand your operations: With access to our entire collection, you can take on specialty project goals beyond what your current fleet can manage.
Stay within budget: Best of all, our equipment is available at an affordable price so you can stay within your project budget.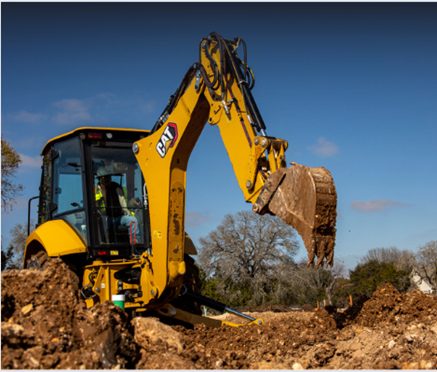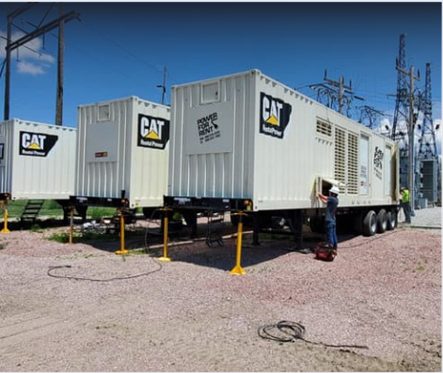 Power Equipment
Why choose NMC Cat? Because you have a job to do, and our Doniphan team has the reliable power equipment that will keep your schedule on track. NMC Cat generators are a constant source of energy for your machinery and technology. They also protect your company against power outages.
Our inventory includes used generators that run on either gas or diesel. Cat energy power systems in Nebraska are well-made, dependable pieces of equipment for heavy use. Our trained experts provide the following services for your power equipment:
Generator fuel system cleaning: Regular fuel system cleanings can eliminate contamination and improve fuel flow for better and more reliable results.
Load bank testing: This test offers heavy loads to determine what your generator is able to handle, even under the harshest environments.
Power generation system overhaul: Completely overhauling a power generation system includes installing new cylinders, piston rings, gaskets and bearings.
Component rebuilds: If certain areas of your power equipment need an overhaul, we can help.
Rebuild generator engines: We can service and rebuild generator engines in our shop.
Painting services: We offer custom painting jobs to give your unit an appearance that fits your business's branding.
Rewind generators: As generators see continued use, they may be due for a rewind. We can remove and replace parts to get your generator running like new again.
All Makes-All Models Diesel Engine Repair
No matter what type or brand of large vehicle you operate, you don't have to look any further than NMC for comprehensive repair and service needs. Our Doniphan facility provides reliable service for your commercial truck, bus, trailer or RV.
Performing maintenance in our designated shop allows our technicians access to specialized equipment in our controlled environment.
Our truck and trailer express check can diagnose a preliminary problem within one hour. From there, our technicians can offer options and provide a cost estimate for any required repairs.
Please note that our express check is available during regular business hours, and comprehensive quotes can take longer than the estimated hour.
However, we also understand that problems can occur on the job site when you least expect it — that's why we offer field and emergency services on your equipment as well. Let us know when and where you need a repair, and we'll promptly dispatch a technician to your location.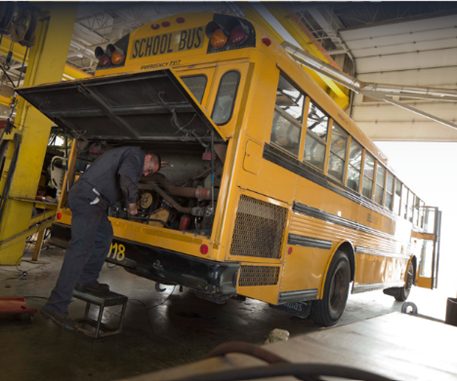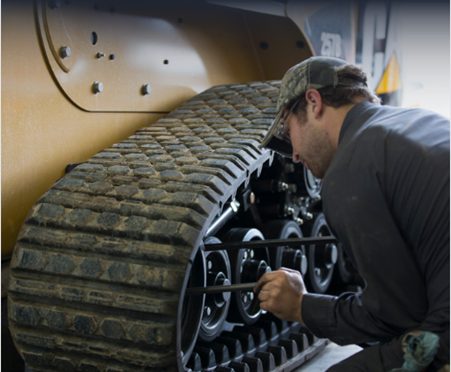 Parts and Service for Heavy Equipment
Your heavy construction equipment works hard through every terrain — during the heat of summer, freezing winter temperatures and everything in between. You need it to perform like new each time you get into that cab. With NMC Cat behind you, you have easy access to the parts and services that keep your fleet working like it should.
Our parts inventory includes new, used and reman parts to meet your budget requirements. Regardless of your chosen condition, every part we sell will meet your expectations for Cat components.
We offer a variety of service types to support your company. Our preventative maintenance is excellent for keeping your machines running at their best. Our team also provides services in the field or our shop to handle a variety of equipment issues. You can contact us for on-site services when you need quick fixes and maintenance on the job. Use our shop services for bigger fixes and overhauls.
Regardless of your parts and service needs, NMC Cat is here to support your team long-term.
Cat Certified Builds
One machine. Multiple lives. Take advantage of the Cat Certified Rebuild program and return your end-of-life machines, systems and components to like-new condition—at a fraction of the cost of buying new.
Cat equipment is built to perform not for one but for multiple lifetimes, and a Cat Certified Rebuild helps you get the most economic value out of your original investment. Plus, you benefit from engineering updates introduced after your equipment was manufactured and can upgrade optional features and technologies to current standards.
From a single component to complete machine options, we've got you covered.
Machine – Powertrain – Commercial Engine – Hydraulic Rebuild – Machine Component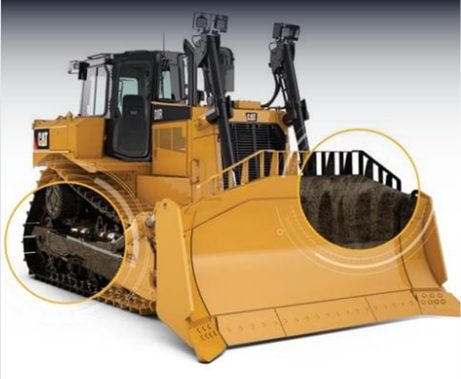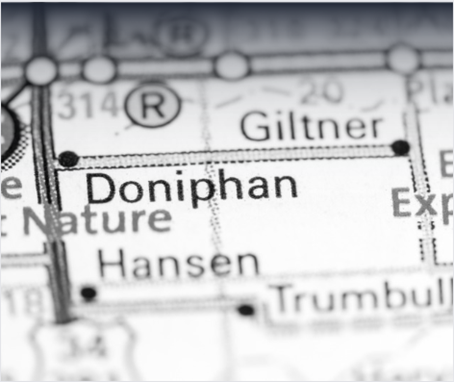 NMC Cat Doniphan
NMC is the primary Cat dealership in Nebraska, offering you premier equipment to support your business' needs. When you have a job to do, you know you can count on Cat equipment and the support from NMC. Not only do we provide you with a range of options like new and used machines, generators and truck repair services, but we also strive to be your partner to help ensure your business' success.
Visit or contact NMC Cat's Doniphan location for more information or contact our experts for more info or a free quote today!
Contact Us Today