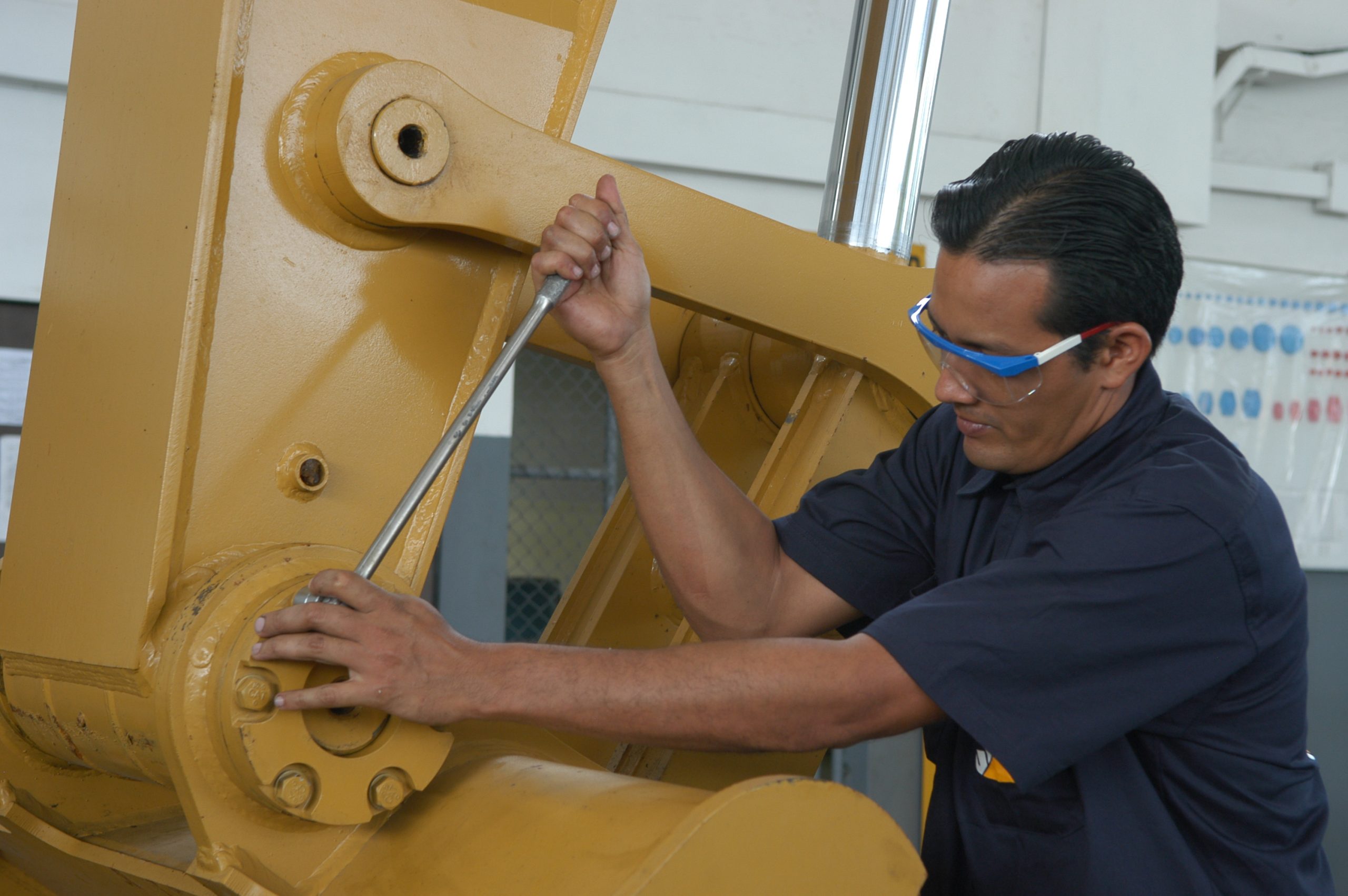 DIY Service With Cat® Self-Service Options
When big repair needs come up, taking your machine to an expert is the best way to go. But what about those small maintenance and repair needs you can handle yourself? Whether you're new to do-it-yourself (DIY) repair or a seasoned DIYer, Cat® Self-Service Options simplify the process so you can get your machine back on the field.
What Are Cat Self-Service Options?
Cat Self-Service Options (SSOs) are kits you can buy to simplify the do-it-yourself repair and maintenance process. While you might turn to NMC Cat for those big repair needs, self-service kits give you everything you need to complete those small tasks for your fleet. Self-service options cover:
Battery replacement
Drive train
Engines
Cooling systems
Hardware
Filters and fluids
Hydraulics
Ignition and electrical
Undercarriage
Caterpillar has developed SSOs for over 300 machines and intends to roll out more options as they introduce new models. Even if you have older models, there's a good chance you can find what you need through SSOs. Currently, these kits support:
Skid steer, compact track and multi-terrain loaders
Compact wheel loaders
Mini hydraulic excavators
Backhoe loaders
Telehandlers
Small dozers
Small wheel loaders
As Caterpillar continues to develop the SSO program, you'll find more options available for your DIY maintenance and repair.
How Caterpillar Makes DIY Service Simple
So what makes Cat Self-Service Options so convenient? We give you everything you need. When you order your SSO kit, you'll receive:
Genuine Cat parts: You'll receive a range of genuine Cat parts based on your machine model and repair needs. These parts can be new or remanufactured to suit your budget, and you'll get everything you need in a single order. Say goodbye to buying parts from multiple sources or manually searching for every component necessary. Every part you receive is backed by the standard Cat warranty, and you can remove any parts from the kit you already have in stock.
Service instructions: If you're a seasoned DIYer, you might not need instructions, but they'll be there if you do. We offer service instructions in multiple languages, and they guide you through the repair with easy-to-read, step-by-step instructions. You'll also find safety and cleanliness guidelines in these instructions to help make sure you protect yourself and your machine.
Recommended tooling: The kit will include a list of all necessary tools for the repair. When you order your kit, you'll have the option to add the required tooling to your purchase. Many repairs include basic tools that you probably already have in your toolkit. If you're missing a specialty tool, it's easy to customize your order according to your needs. Order every tool needed for the repair, or add the few you're missing.
Technical support: The experts at NMC Cat are here to guide you if you need extra support. Whether you run into a problem during your repair or you have questions about your kit, we're prepared to answer the call.
With everything available for purchase in one go, self-service for your Cat machines is easier than ever. Build your skills as a DIY technician while you save a trip to your local dealer. If you're not sure what you need to get started, you can contact us at any time.
How to Get Started With Cat Self-Service Options
Getting started with Cat Self-Service Options is simple. You can get in touch with us at 800-628-6025, or you can handle the process at parts.cat.com for NMC Cat. Here's a step-by-step guide to placing your online order:
Go to parts.cat.com and click the "Add Equipment" button next to the search bar. Add the serial number for your machine so you can quickly access it the next time you need an SSO kit.
Once you add your machine, click the three dots next to its name to expand the menu. Select "Shop Parts" to find your kit.
On your machine model's page, you can choose the self-service option to view all the kits available. The SSO listings will provide extra details about the repair, like the required skill level and average completion time.
After submitting your self-service order, you'll receive your complete kit with all necessary parts, selected tools and service instructions.
With over 5,000 Self-Service Options available, you can find what you're looking for with ease.
Buy Your First Self-Service Kit Today
DIY repairs and maintenance are simple with Cat Self-Service Options. Get your machine back on the field without a trip to our technicians. Reach out to NMC Cat or go online today to get started with your first order.