LIGHTING
LIGHTING EQUIPMENT RENTALS
NMC The Cat Rental Store provides a comprehensive line of light towers for rent. Delivering reliable lighting in a portable package, these towers are an ideal choice for an upcoming concert, fair or other outdoor event, or for construction crews that need to work around-the-clock to get an important job done.
Whatever the requirement, renting is an affordable and convenient alternative to buying outright, particularly if you need additional lighting capacity for a one-off job. NMC carries several models and configurations to meet the rental needs of any client. Follow the links on this page for more information about individual products, or contact a rental location near you to speak with a representative directly.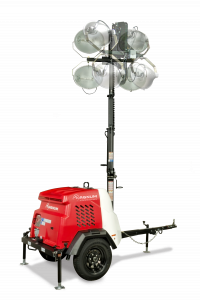 LIGHT TOWERS
Light towers are built and designed for use in the most extreme environments, from deserts to the frozen tundra. Here in the Midwest, they are consistent, reliable performers that can be trusted in some of the most demanding applications.
All our light towers offer complete flexibility with 360-degree rotation. Their four 1,000-watt metal halide light configuration, mounted on a 30-foot tower, will fully illuminate up to seven acres.
REQUEST A QUOTE TODAY
All our light tower rentals receive a thorough inspection from one of our trained technicians and are delivered in great condition. If you require a specialty lighting product or other solution not currently included in our rental inventory, we may still be able to help. Get in touch today with the details of your project, and we will attempt to source a suitable lighting solution from our network of dealer partners.