Preventative Maintenance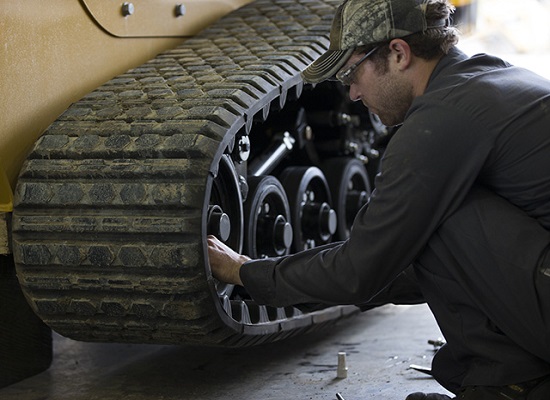 Breakdowns may be unpredictable, but they are preventable. With preventative maintenance for your heavy or compact equipment or material handling lift trucks, you can reduce the chance of expensive and time-consuming repairs, which can set back your project timelines and force you to abandon bids for future jobs. At NMC, our certified technicians are here to deliver preventative maintenance services you can count on and trust, ensuring your equipment is there to complete projects ahead of schedule.
General Preventative Maintenance
Our general preventative maintenance services encompass a range of equipment across multiple industries, including:
To deliver the in-depth service you expect from NMC CAT, our preventative maintenance for construction equipment and other machinery serves the following purposes:
Inform: Inform provides you with valuable machine data, plus the tools to turn that data into useful information. You get regular reports, specialized software, analysis tools and access to automated services from NMC—ideal if you want to handle your own equipment management program while taking full advantage of the latest Cat technologies.
Advise: Advise adds analysis and consultation services delivered by your dealer's expert Condition Monitoring Analysts. You'll not only get information based on your machine data, you'll also receive proactive recommendations that you can use to prevent or quickly fix equipment issues. You can even set up contracts to let NMC handle some of your maintenance and service needs
Partner: Partner offers high-level consultative and customized services that enable your Cat dealer to take over most or all of your equipment management responsibilities. Services may include risk and gain sharing agreements, performance guarantees and more. You get a true management partnership that allows you to focus time and resources on running your core business.
Product Link & VisionLink
CAT CVA
Equipment Management
Fluid Analysis