>
>
>
The Different Types of Loaders Used in Construction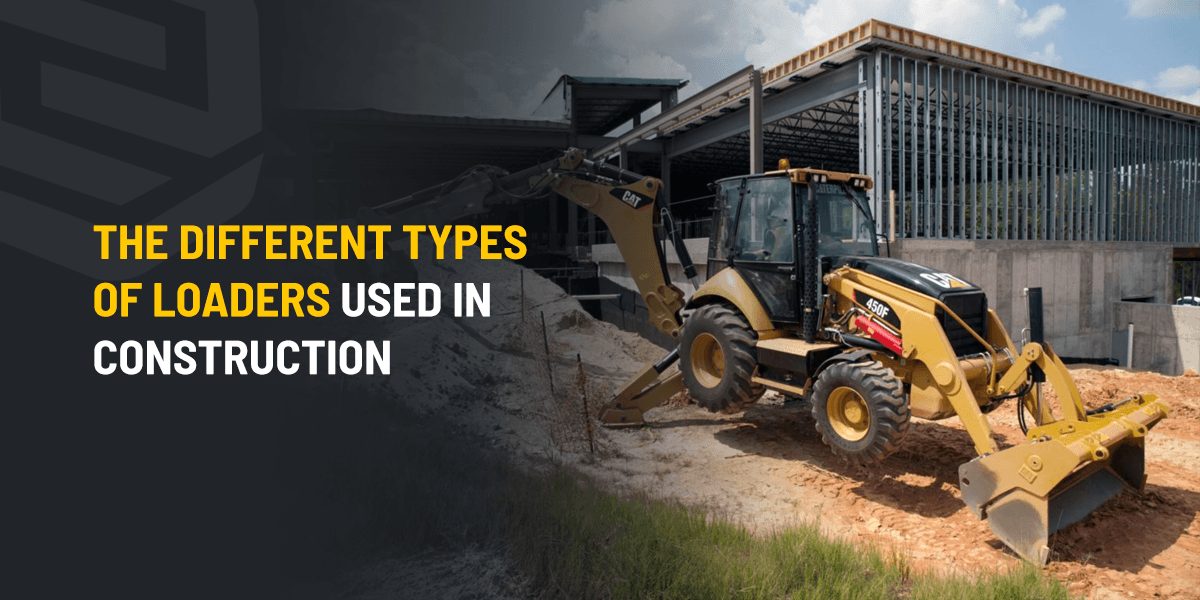 The Different Types of Loaders Used in Construction
Category: Equipment and Solutions
Loader construction equipment is utilized in a broad range of applications that call for moving earth and other materials.
Whether you're landscaping, building roads, demolishing, recycling or you're involved in a variety of other industries, there are many different types of loaders available to get the job done efficiently. While varying loader models are typically able to perform many of the same functions, understanding the differences is essential to optimizing the productivity, safety and longevity of your fleet.
Types of Loaders
If you're focused on choosing the equipment best suited to your requirements, consider the different primary types of front end loaders used in construction available today:
Backhoe
Likely the first type of loader that comes to mind in construction is the versatile backhoe. A compact machine consisting of a loader shovel or bucket on the front and backhoe boom with an attachment on the back, these highly productive machines are capable of digging, trenching, back-filling and material handling in an extensive range of applications.
Compact Track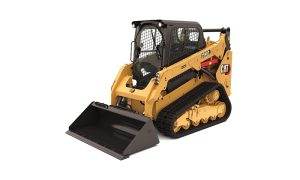 The small but mighty compact track loader has become one of the most popular pieces of equipment on the construction site. This type of loader is designed to deliver extremely low ground pressure and features a rubber track system capable of traveling over challenging terrains and underfoot conditions. Benefits include exceptional flotation, traction and stability for the flexibility to work in all different types of material handling task and environments.
Skid steer
Available as a crawler or four-wheel-drive machine, sturdy skid steer loaders feature a unique lift-arm design and rigid frame to deliver exceptional power in a small package. Skid steers are used in agriculture, construction, landscaping, road work and many other industries that benefit from its efficiency and versatility switching between work tools and attachments.
Track-type
The durable and powerful track Loaders are utilized in the toughest jobs and most rugged ground conditions. The stability of the tracked chassis is ideal for working on uneven terrains, while the power generated from the hydraulic system provides high-output digging and earthmoving on hard ground. You'll find a broad range of sizes and configurations of track loaders, including ship-hold, port handling and waste handler models.
Wheeled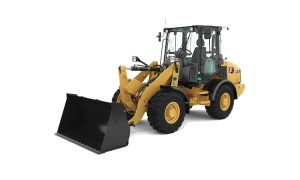 Available in compact, small, medium and large sizes, the efficient wheeled loaders improve the speed of material handling on paved roads and hard and aggressive surfaces. Used in industries such as sand and gravel, quarry and mining, industrial waste, forestry and many others, this loader type is designed to carry hefty loads. When outfitted with the appropriate attachments, wheel loaders are also used for job site preparation work, digging and moving and placing materials.
Loader Attachment Options
While contractors use front loaders in construction to complete a long list of jobs, loader attachments can extend their capabilities and make them even more versatile. With the right tool attachment, you can use your loader to complete tasks beyond basic digging and loading.
At NMC Cat, we stock an extensive selection of new loader attachment options to help your team multitask and get jobs done quickly and accurately. Attach a hammer to easily demolish old surfaces or a hydraulic trencher to quickly cut straight trenches before laying cables or pipes. Other top choices include:
Blades
Bale spears and grabs
Brooms
Buckets
Compactors
Flail mowers
Forks
Grapples
Mulchers
Pulverizers
Shears
Tillers
Winches
Once you determine the best loader for your project needs, arming it with attachments lets you complete a broader range of jobs for a fraction of the price.
Renting Versus Buying
Buying a new or used loader is often the best option for larger companies that regularly use the same type of equipment for multiple jobs a year. On the other hand, renting equipment has lower initial costs and is often ideal for smaller businesses that need different types of loaders as their job requirements fluctuate.
Some factors to consider when deciding between renting or buying are:
Job frequency and project duration: How many jobs you have in a year or how long a specific project will last can help determine whether you should rent or buy equipment. For example, rental could be the more cost-effective option for a project that lasts three months or the expensive option for one that lasts three years.
Equipment availability: If you own your loader, you have immediate access to the machine as soon as you need it. If you choose to rent, you might have to schedule your work around the equipment availability.
Initial costs: Buying equipment has higher initial costs than renting, but it's often cheaper over the long term. While renting has a lower initial investment, rental fees can pile up if you have a lengthy project or one that fails to meet its deadline.
Whether you choose to rent or buy, NMC Cat has the right equipment for the job. We have a selection of new and used loaders for purchase and an extensive rental fleet to meet your needs and match your budget.
Selecting the Right Loader Construction Equipment
Understanding the subtle differences of modern construction machines can be challenging even for experienced owners and operators. For more information on the different types of loaders used in construction, contact NMC Cat. We carry a massive selection of new and used backhoe, compact track, skid steer, tracked and wheeled loader model as well as short- and long-term rental solutions.
Contact NMC Cat Today
At NMC Cat, we're committed to providing our customers with the highest-quality new and used construction equipment. Our team will work with you to meet your project requirements and stay within your budget. Contact us online today to learn more about our products and services.