.
🔍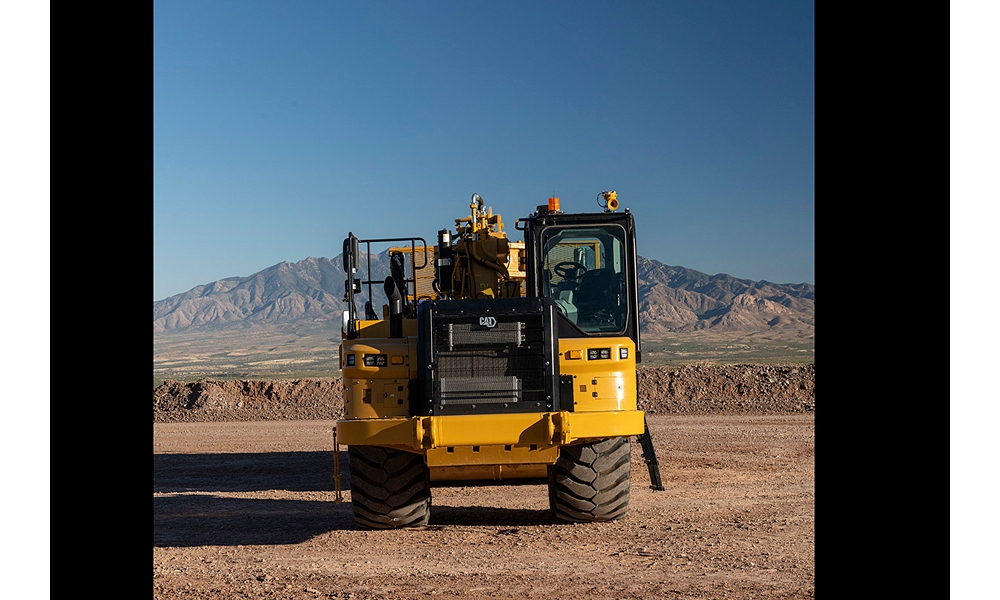 🔍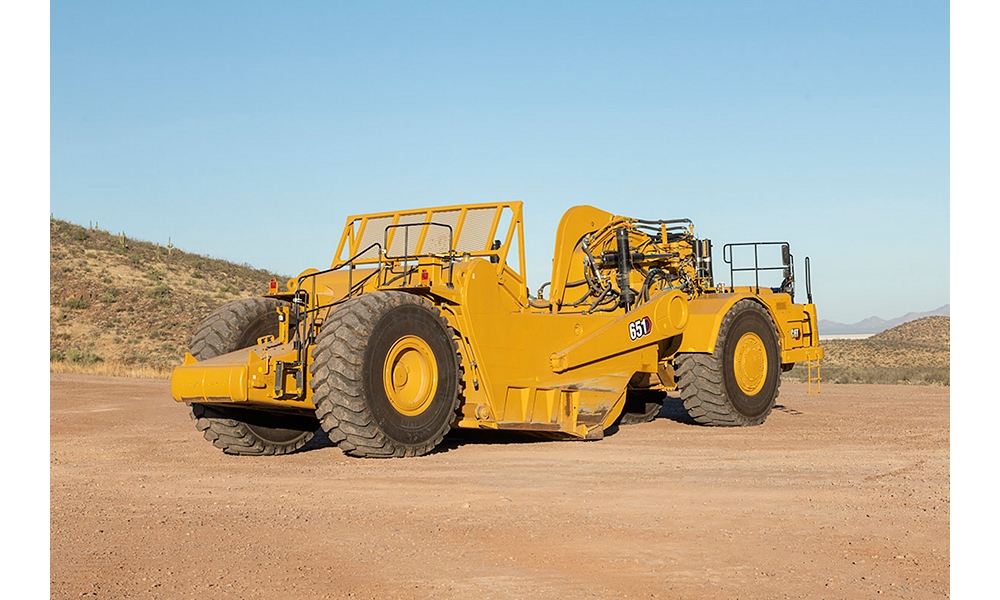 🔍
🔍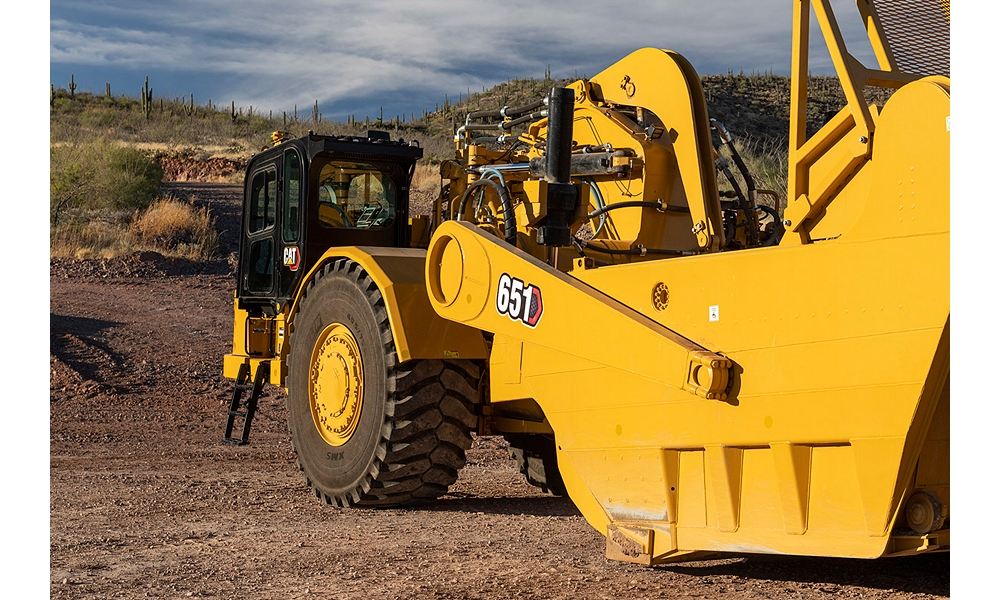 🔍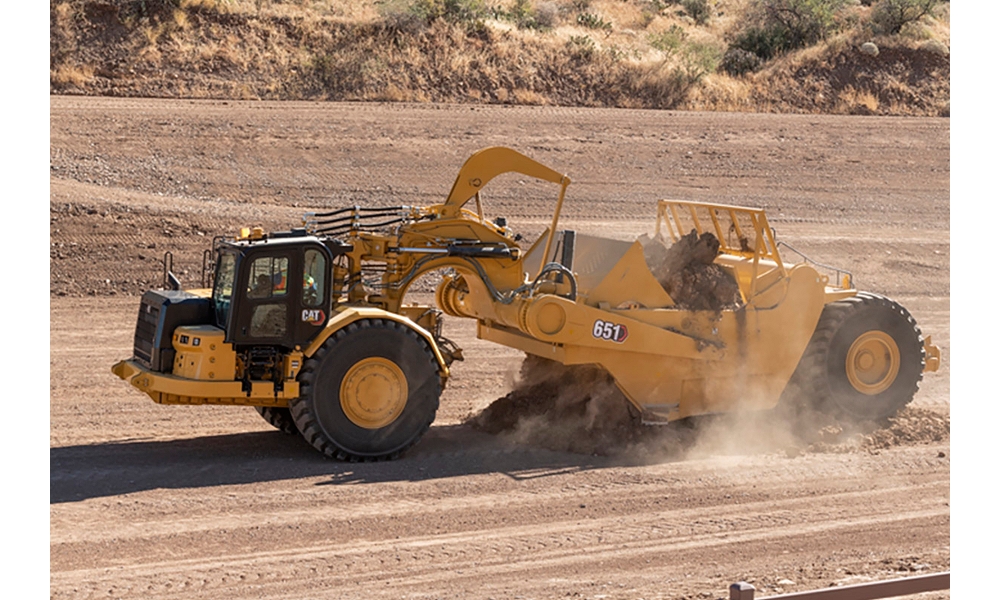 🔍
🔍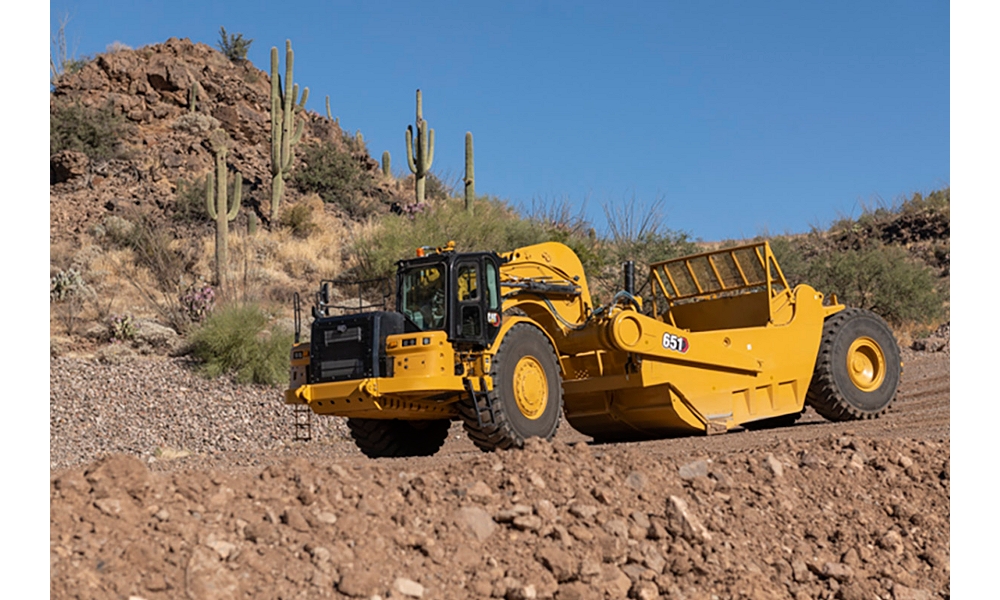 🔍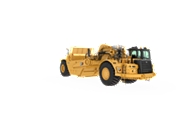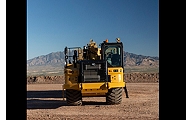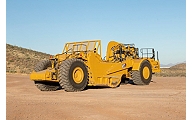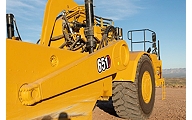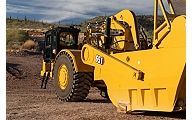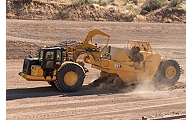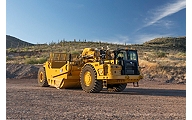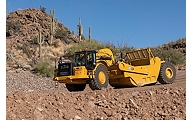 Description
Technical Specifications
Benefits and Features
Equipment
360 View
Caterpillar is excited to announce the 651 comeback into our Wheel Tractor-Scraper lineup in 2022. Delivering high levels of productivity, the 651 single engine earthmoving system is a wise choice on numerous large-scale projects by providing fast cycle times when working in lower grades and rolling resistance applications. First introduced into the Cat® Wheel Tractor-Scraper lineup in 1962, the 651 continues to uphold its legacy as one of our signaturemachines. Its single engine power gives the ability to work with a Cat D10 or D11 push dozer delivering ultra-fast load times and the ability to work in abrasive or rocky conditions. Improvements in productivity, combined with enhancements in operator comfort, and new safety features – Powered Access System and effective wet disc brakes – for a machine offering high returns on profit and time
Engine
Tractor Engine
Cat C18
Tractor Engine
Flywheel Power - Tractor/Scraper
469kW (629 hp)
Net Power
469 kW/637 hp
Gross Power (SAE J1995)
637 HP
Net Power (ISO 14396)
585 HP
Net Power (SAE J1349/ISO 9249)
592 HP
Bore
5.7 in
Stroke
7.2 in
Displacement
1105 in³
Scraper Bowl
Scraper Capacity - Heaped
44 yd³
Rated Load
104058 lb
Capacity - Struck
32 yd³
Depth of Cut - Maximum
17.3 in
Width - Cut - To Router Bits
12.5 ft
Ground Clearance - Maximum
2.3 ft
Hyd. Penetration Force - 657G
121000 lb
Depth of Spread - Maximum
26 in
Apron Opening
92 in
Apron Closure Force
39200 lb
Transmission
Top Speed - Loaded
34.9 mile/h
1 Forward
3.5 mile/h
2 Forward
6.5 mile/h
3 Forward
7.8 mile/h
4 Forward
10.6 mile/h
5 Forward
14.2 mile/h
6 Forward
19.2 mile/h
7 Forward
25.7 mile/h
8 Forward
34.9 mile/h
Reverse
6.7 mile/h
Weights - Push-Pull
Total Shipping
160505 lb
Tractor Shipping
93635 lb
Scraper Shipping
64068 lb
Total Operating - Empty
164244 lb
Front Axle
93842 lb
Rear Axle
66663 lb
Total Operating - Loaded
268302 lb
Front Axle - Loaded
134165 lb
Rear Axle - Loaded
130340 lb
Dimensions
Width - Overall Machine
14.3 ft
Width - Tractor
12.3 ft
Width - Rear Tire Center Lines
9.21 ft
Width - Inside of Bowl
12.07 ft
Width - Outside Bowl - Shipping Width
12.98 ft
Height - Overall Shipping
15.29 ft
Height - Top of Cab
12.86 ft
Ground Clearance - Tractor
2.3 ft
Front of Tractor to Front Axle
14.93 ft
Axle to Vertical Hitch Pin
1.8 ft
Height - Scraper Blade Maximum
2.17 ft
Wheel Base
32.68 ft
Length - Overall Machine
58.96 ft
Rear Axle - Rear of Machine
8.07 ft
Steering
Width - 180° Turn - Right
44.6 ft
Width - 180° Turn - Left
47.57 ft
Steering Angle - Right
90
Steering Angle - Left
85
Service Refill Capacities - Tractor
Crankcase
13.7 gal (US)
Transmission
35.9 gal (US)
Differential
36 gal (US)
Final Drive - Each
6 gal (US)
Cooling System
23.4 gal (US)
Hydraulic Reservoir
39.6 gal (US)
Windshield Washer
0.5 gal (US)
Hydraulics
Bowl Cylinder Bore
7.08 in
Bowl Cylinder Stroke
37.4 in
Apron Cylinder Bore
7.08 in
Apron Cylinder Stroke
29.92 in
Steering Circuit (@ High Idle)
76.08 gal/min
Cushion Hitch Circuit
19.54 gal/min
Secondary Steering Circuit
14.52 gal/hr
Relief Valve - Steering Circuit
1959 psi
Relief Valve - Implement Circuit
1999 psi
Compensator Settings - Cushion Hitch Circuit
3002 psi
Service Refill Capacities - Scraper
Fuel Tank
430 gal (US)
Differential
44 gal (US)
Final Drive - Each
7.8 gal (US)
Transmission
31.9 gal (US)
Crankcase
8.9 gal (US)
Cooling System
16.6 gal (US)
BE MORE PRODUCTIVE
Move more material with Advanced Productivity Electronic ControlSystem (APECS), which allows the machine to better utilize engine power and torque.
Set the desired top speed with Ground Speed Control, and the machine will find the gear that works best for the engine and the transmission, providing a lower fuel burn in speed reduced areas.
The Machine Speed Limit feature replaces Top Gear Selection.
Auto-Stall assists in quickly bringing the transmission to an operating temperature at start-up when working in colder climates.
Cat Payload Estimator for scrapers achieves on-the-go weighing to deliver optimal payload and jobsite efficiency.
WORK IN COMFORT
Steer with less effort with the newly designed high-pressure steering system.
Reduce up to 14 individual operator commands per cycle with
Sequence Assist (optional attachment).
Enjoy interior improvements and a more ergonomic work
environment.
Intuitive, ergonomic controls with multifunction display keep
operators focused on their work.
Maintain desired cab temperature with automatic temperature
control.
DESIGNED FOR SAFETY
Get in and out of the cab easier with the new powered access
ladder system.
Enhance the operator's awareness of site surroundings with the
optional Work Area Vision System (WAVS).
Ground-level access to fuel fill and several maintenance points for
easier and safer service.
Seat belt indicator provides visual and audible alerts when the seat
belt is not in use.Wide brake shoes and brake drums improve brake performance and reduce brake and drum wear
Separate front and rear circuits. Secondary brakes engage automatically if service pressure drops
Parking Brake features a spring-applied, hydraulic pressure released mechanism that operates the service brakes
EASY TO OPERATE
Cat Advanced Ride Management (ARM) seat suspension reduces end stroke movement of the load cylinder for a smoother ride.
Engine overspeed protection will automatically engage with no operator input when the machine is in eighth gear. The machine will assist in slowing the machine speed by canceling the throttle command and engaging the engine compression brake.
INTEGRATED CAT TECHNOLOGIES
Access information anytime, anywhere with Vision Link®– use it to make informed decisions that boost productivity, lower costs, simplify maintenance, and improve safety and security on your jobsite.
Product Link™
collects machine data that can be viewed online
through web and mobile applications (optional attachment).
Standard Equipment:
Note

Standard and optional equipment may vary. Consult your Cat dealer for details.

Electrical

Alarm, backup
Alternator, 115 amp - tractor engine
Alternator, 65 amp - scraper engine
Batteries Tractor (4), 12V Maintenance Free, High Output
Batteries Scraper (4), 12V Maintenance Free, High Output
Electrical System, 24V
Lighting System - Tractor
Lighting System - Scraper
Starting Receptacle - tractor and scraper engines

Operator Environment

Air Conditioner (includes heater and defroster)
Automotive style fuse panel with fuse puller
Lunch box platform with holding strap
Coat Hook
Cup holder
Diagnostic Connection Port (12V)
Dome Courtesy Light
Engine speed lock
Fan defroster
Gauge Group
Horn
Implement Control Joystick
Rearview Mirrors
Radio Ready
2 radio openings, speakers, and 5-amp converter
ROPS Cab with Sound Suppression and Pressurization
Static Seatbelt, 2 piece
Scraper Engine Controls
Seat, Air Suspension, Cat Advanced Ride Management
Steering Wheel - tilt and telescoping
Storage Compartment
Transmission Hold
Windows - sliding side
Windshield - laminated glass
Windshield Wiper/Washer - front and rear
Wrist Rest/Grab Handle

Power Train

Other Standard Equipment