.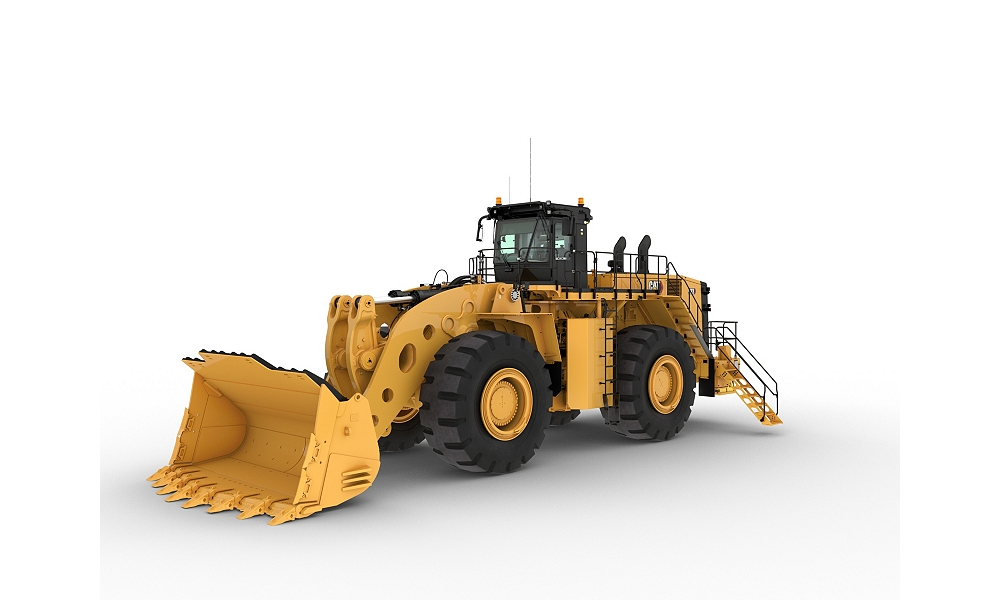 🔍
🔍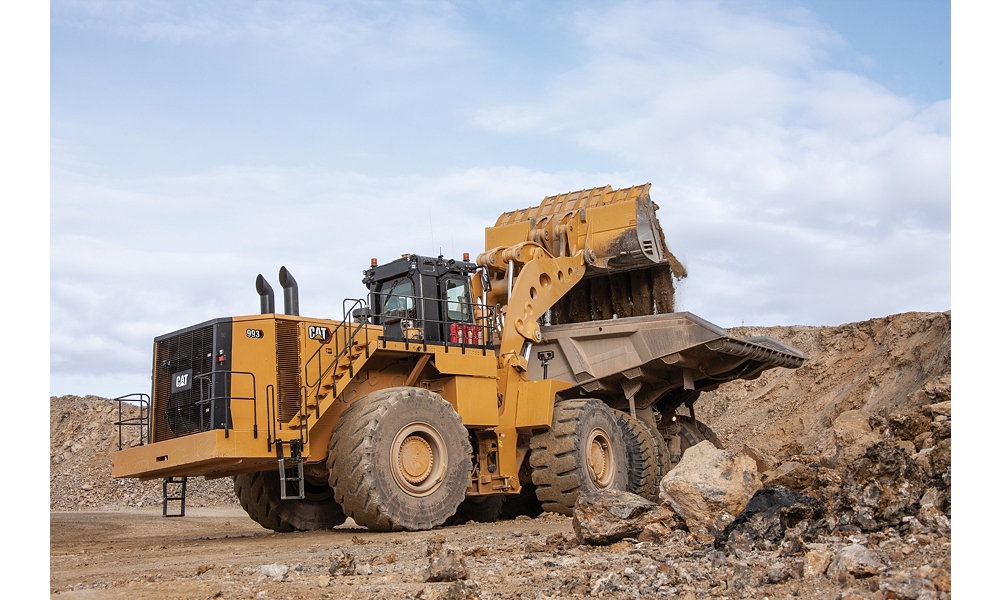 🔍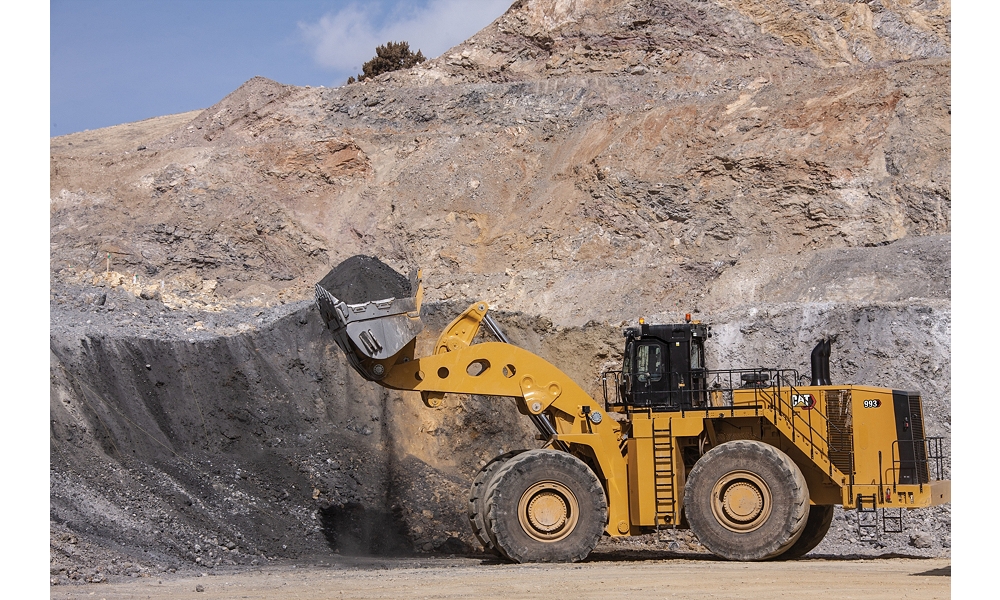 🔍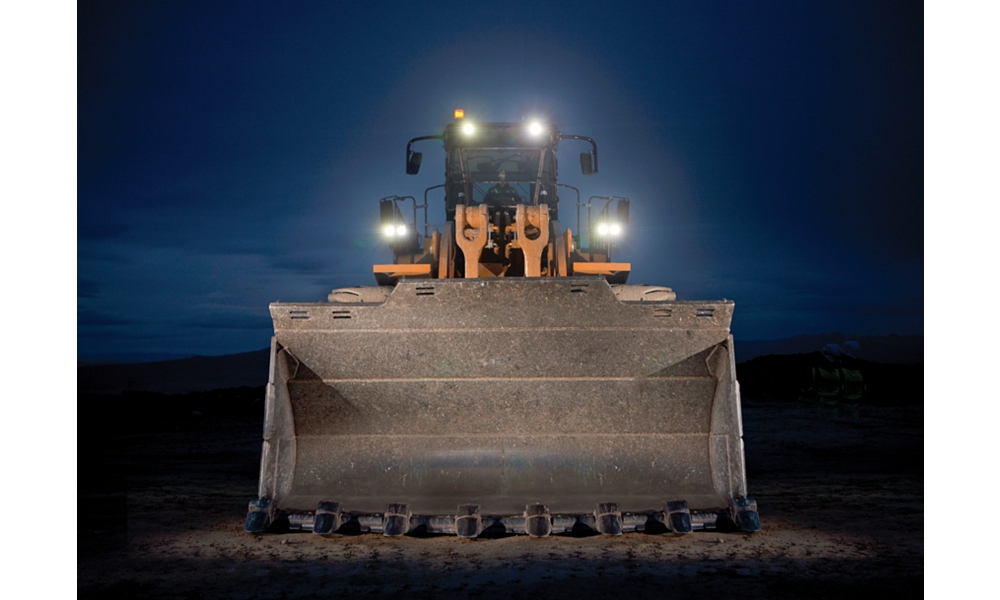 🔍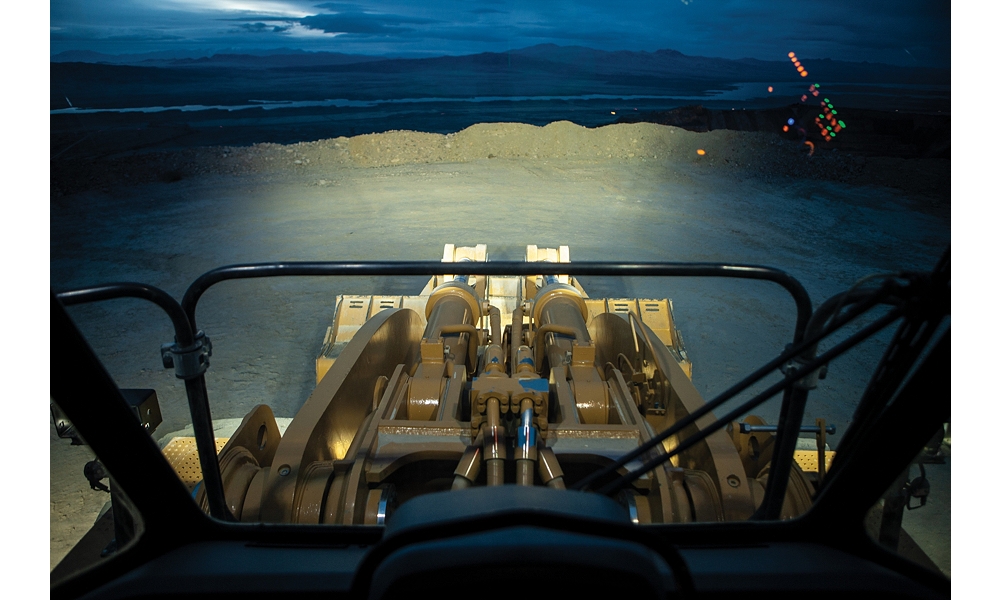 🔍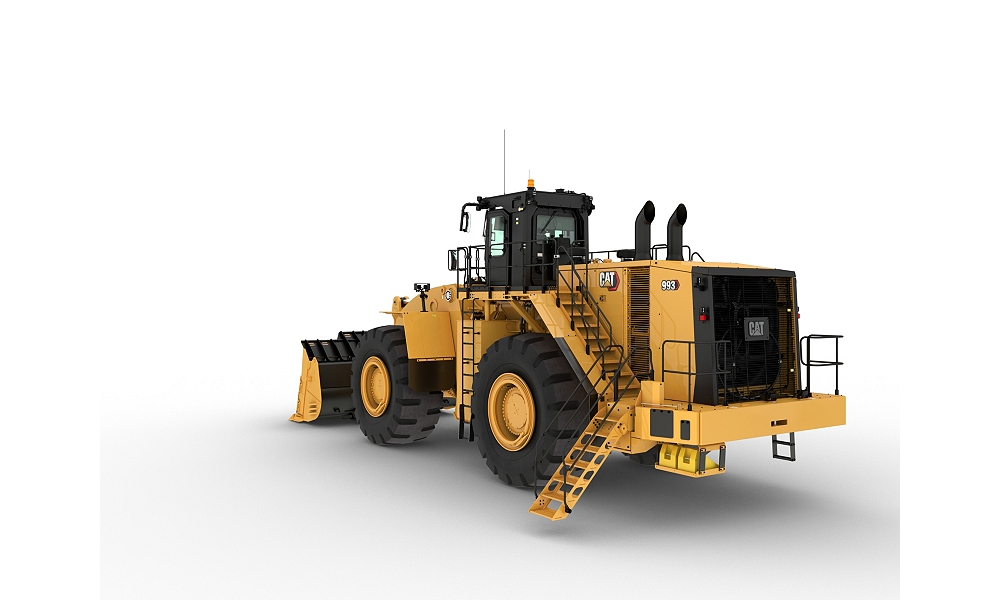 🔍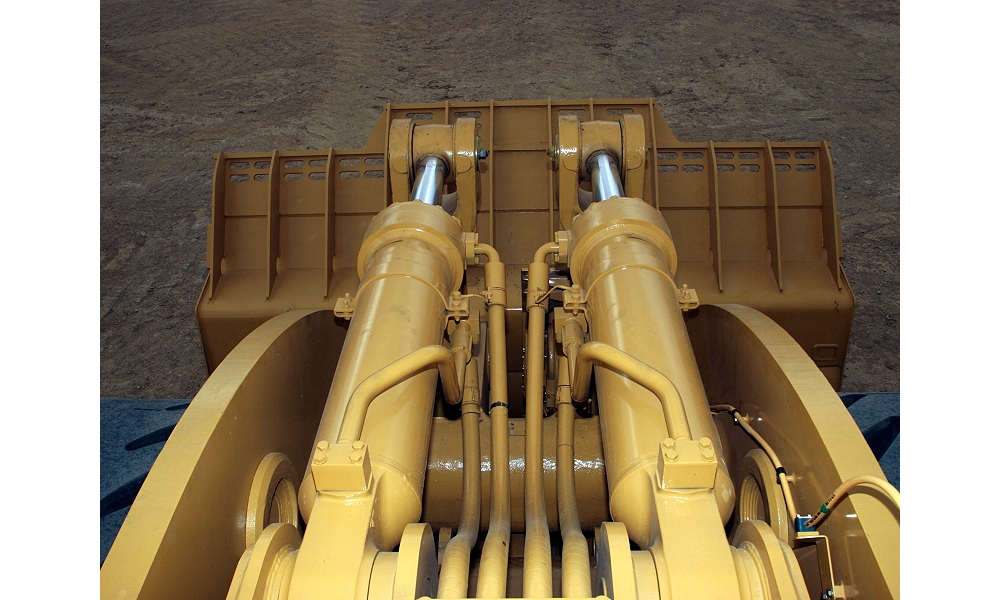 🔍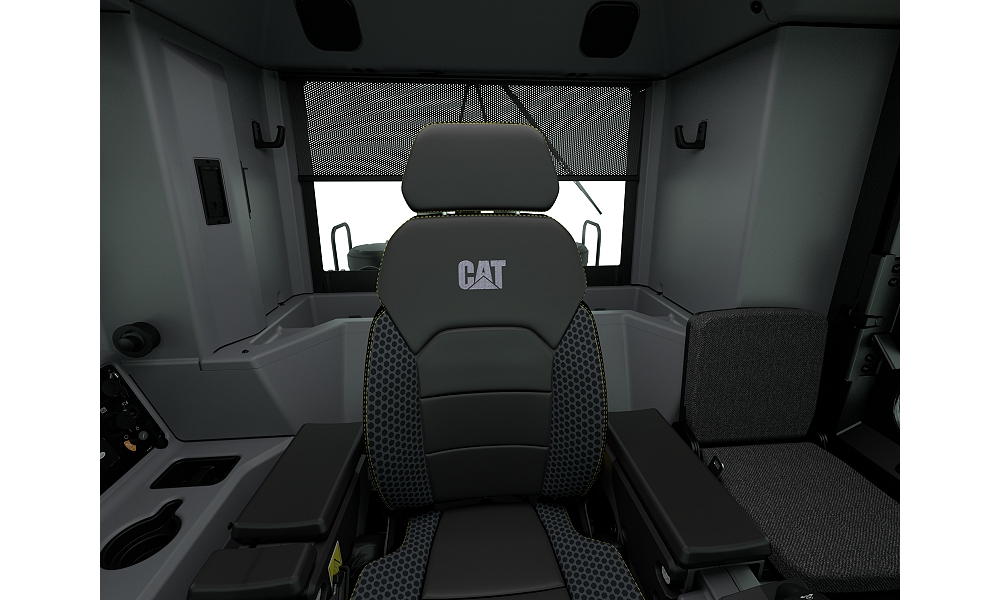 🔍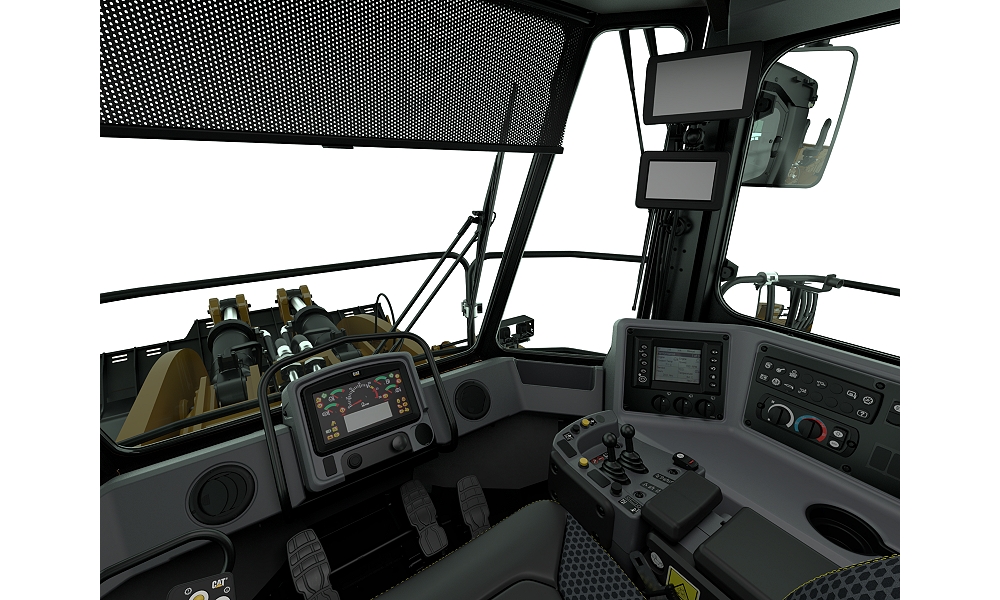 🔍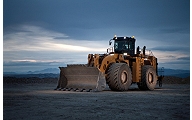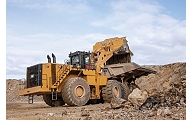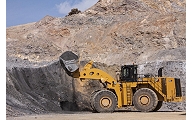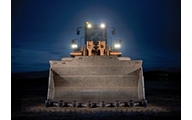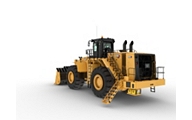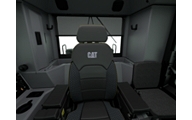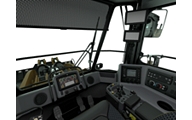 Description
Technical Specifications
Benefits and Features
Equipment
360 View
Like all Cat® wheel loaders, the 993 is designed with durability built in, ensuring maximum availability through multiple lifecycles. With optimized performance, the 993 allows you to more efficiently move material. Introduced in 2008, the success of the 993 is a testament to its heritage. Infused with Cat DNA, the roots of performance, durability, comfort and efficiency run deep.
Engine - Tier 4 Final
Engine Model
Cat C32B
Bore
5.7 in
Displacement
1959 in³
Emissions
U.S. EPA Tier 4 Final, U.S. EPA Tier 2 Equivalent
Gross Power - SAE J1995
1039 HP
Net Power - EEC 80/1269
974 HP
Net Power - ISO 14396
1024 HP
Net Power - ISO 9249
974 HP
Net Power - SAE J1349
964 HP
Peak Torque - 1,250 rpm
4034 lb/ft
Rated Speed
1800 r/min
Stroke
6.4 in
Torque Rise
33%
Note
Standard ambient cooling.
Operating Specifications
Operating Weight - Tier 4 Final*
294687 lb
Bucket Range
12.2-23.7 m3 (16.0-31.0 yd3)
Articulation Angle
43 °
Cat Truck Match - Standard Lift
777
Cat Truck Match - High Lift
777, 785
Operating Weight - Tier 2 Equivalent*
294687 lb
Rated Payload - High Lift
27.5 t
Rated Payload - Standard Lift
30 t
Note
*High lift, 50/65-51 (364-6315) tires, standard cooling, 13.8 m3 (18 yd3 ) bucket (496-9912).
Engine - Tier 2 Equivalent
Bore
5.7 in
Displacement
1959 in³
Emissions
U.S. EPA Tier 4 Final, U.S. EPA Tier 2 Equivalent
Engine Model
Cat C32B
Gross Power - SAE J1995
1029 HP
Net Power - EEC 80/1269
960 HP
Net Power - ISO 14396
1015 HP
Net Power - ISO 9249
960 HP
Net Power - SAE J1349
952 HP
Peak Torque - 1,250 rpm
4034 ft-lb
Rated Speed
1800 r/min
Stroke
6.4 in
Torque Rise
33%
Note
Standard ambient cooling.
Transmission
Transmission Type
Cat Planetary Power Shift
Forward - 1
4.2 mile/h
Forward - 2
7.4 mile/h
Forward - 3
12.7 mile/h
Reverse - 1
4.7 mile/h
Reverse - 2
8.1 mile/h
Reverse - 3
13.9 mile/h
Direct Drive - Forward 1
Lock-up disabled
Direct Drive - Forward 2
8 mile/h
Direct Drive - Forward 3
14.1 mile/h
Direct Drive - Reverse 1
4.9 mile/h
Direct Drive - Reverse 2
8.8 mile/h
Direct Drive - Reverse 3
15.6 mile/h
Note
50/65-51 (364-6315) calculated speeds.
Hydraulic System - Lift/Tilt
Cylinders - Lift/Tilt
Double-acting
Lift Cylinder - Bore
10.5 in
Lift Cylinder - Stroke
66.2 in
Lift/Tilt System - Circuit
Positive Flow Control
Lift/Tilt System - Pump
Variable Piston
Maximum Flow at 1,650 rpm
311 gal/min
Relief Valve Setting - Lift/Tilt
4200 psi
Tilt Cylinder - Bore
9.3 in
Tilt Cylinder - Stroke
40.9 in
Note
High Lift configuration.
Hydraulic Cycle Times
Dump
1.8 s
Lower
3.8 s
Lower Float Down
3.1 s
Rack Back
2.4 s
Raise
9.2 s
Total Hydraulic Cycle Time
17.2 s
Note
High Lift configuration, calculated speeds.
SAFETY
Standard and optional features designed to improve visibility during truck loading operations, including an optional pull-down window shade and heated mirrors, plus lighting packages that provide excellent workspace visibility.
Optional Cat MineStar™ Detect system, which includes Cat Vision plus an Object Detection System that combines radar and camera systems to warn operators about light vehicles or stationary hazards within the immediate vicinity of their machines.
Improved access and egress, with integrated powered access system, 45-degree-angle wide stairs, emergency egress ladder, and full handrails on each side.
Wide walkways with non-skid surfaces and integrated lockout/tagout points designed into the service areas.
OPERATOR COMFORT
Reduced vibration, low sound levels and automatic temperature controls.
Pressurized cab featuring Next Gen Seat with 9-inch travel, active cooling and heating, adjustable lumbar support, seat cushion tilt adjustment, and air-adjustable bolsters on the seat and backrest.
Seat-mounted implement pod and STIC steer that moves with the seat.
CONFIDENT & EMPOWERED OPERATORS
Steering and Transmission Integrated Control System (STIC™), which combines directional selection, gear selection and steering into a single lever — for maximum responsiveness and control.
Low-effort integrated controls that make cycles smoother and faster while reducing operator fatigue.
Soft detent Electro-Hydraulic Controls, which are easy to use, and electronically controlled hydraulic cylinder stops that boost comfort.
Load-sensing hydraulic steering system, which helps operators achieve precise positioning for easy loading in tight areas with 43 degrees of steering articulation.
PRODUCTIVITY
Impeller Clutch Torque Converter (ICTC) and Rimpull Control System (RCS), which improve rimpull and reduce tire slippage and wear and improve fuel efficiency in certain applications.
Cat Planetary Powershift Transmission designed specifically for mining applications for consistent, smooth shifting and efficiency through integrated electronic controls, with three forward and three reverse speeds to match the application.
Positive Flow Control Hydraulic System, which boosts efficiency; enables fast, productive cycles; increases bucket feel and control; and delivers consistent performance and efficiency with lower system heat.
Cat C32B engine that delivers on-demand performance through the use of turbochargers and aftercoolers, with a 33% torque rise that ensures high lugging forces during digging and acceleration in high rimpull conditions.
FUEL EFFICIENCY
​​​​Auto Idle Kickdown with Auto Resume, which reduces the engine speed to low idle when the machine has been throttle-locked at a higher engine speed and has been in an idle state for an extended period of time; automatically resumes engine speed to previous throttle lock speed when the operator begins working.
Engine Idle Shutdown, which will automatically shut down the engine after extended periods of idling.
Powertrain torque strategy (PTS), a machine control feature that controls engine speed to provide optimum torque converter output torque and reduce engine fuel consumption.
INTEGRATED ELECTRONICS
Cat Product Link™, which provides remote access to information such as machine systems and diagnostic codes; utilization, fuel usage and payload summaries; and machine location, service meter hours and reporting status.
Upgraded touchscreen Advisor Display that enables operators to instantly recall personalized feature settings to decrease set-up time for individual operators, and provides access to productive cycle time, loader payload and fuel usage information.
Cycle Timer, which provides operator performance feedback by segmenting a loader truck loading cycle into eight segments and providing average cycle time information in an on-board display.
Cat Production Measurement (CPM) Payload Weighing System provides real time payload data to the operator. Operator display only; no wireless communication with Vision Link. Not compatible with Advanced Productivity.
SERVICEABILITY
Advanced filtration system that boosts the reliability of the hydraulic system.
Safe and convenient service thanks to ground-level or platform access; grouped service points; swing-out doors on both sides of the engine compartment; ecology drains; and Cat Sleeve Bearing cartridge pins, which eliminate the need for daily greasing and routine maintenance.
Standard Deluxe Service Center, which provides easy access Cat Electronic Technician (ET) as well as fluid level indicators for hydraulic oil, steering oil, windshield washer fluid, fuel, engine oil, engine coolant, and auto lube grease level (if equipped).
BUCKETS AND GROUND ENGAGING TOOLS
Variety of bucket options, including heavy-duty rock buckets for applications like face loading tightly compacted pit materials or handling materials of moderate abrasion and high impact; high-abrasion rock buckets for aggressive applications like face loading iron ore; and coal buckets for light density non-abrasive materials.
Cat Ground Engaging Tools (GET), which protect expensive components and help you get the most out of your machine's performance and reduce your operating costs.
Cat GET that feature CapSure™ Retention Technology, which simplifies component replacement with hammerless retention for fast, easy and safe installation.
Available with a variety of performance-built Advansys GET, including CapSure sidebar protector; MAWPs on side and bottom; base end edge protector; edge protection options including CapSure shrouds and half arrow segment; and four CapSure Tip options: Heavy Duty, Heavy Abrasion, Heavy Penetration and Coal.
RELIABILITY
Delayed Engine Shutdown feature, which protects engine components from shutting down if they are too hot, to extend turbocharger and engine life.
Battery Management Strategy software control feature, which extends component life by shutting off electrical power to machine components when it has determined that the engine is not running.
Overspeed Prevention, which prevents overspeed of the steering pump when the loader is traveling, supplementing machine retarding.
Neutral Coast Inhibit, which inhibits shifting the transmission into neutral gear at high vehicle speeds, increasing service brake life and preventing coasting in neutral.
DURABILITY
Field-proven solid-steel lift arms, which absorb high load stresses; feature one-piece castings that enhance strength in key pin areas; and are stress-relieved to increase durability and lengthen time to repair.
Highly durable structures that achieve multiple lifecycles and withstand the toughest loading conditions, with full box-section rear frame and four-plate loader tower resists torsional shock and twisting forces to maximize the life of mounted components.
Frame, powertrain, engine and components that all built to be rebuilt — using new, remanufactured or rebuilt parts and components — to deliver multiple lives of like-new performance at a fraction-of-new price.
TECHNOLOGY
Optional Cat MineStar™ Terrain for loading, which provides real-time feedback on payloads and design plan progress to increases productivity and accuracy, reduce rework, enhance ore control and improve shift-to-shift operator performance.
Optional MineStar Object Detection, which combines radar and camera systems to warn operators about light vehicles or stationary hazards within the immediate vicinity of their machines.
Optional MineStar Health, which delivers critical event-based machine condition and operating data and includes comprehensive equipment health and asset monitoring capabilities, with a wide range of diagnostic, analytic and reporting tools.
Upgraded touchscreen information display that provides intuitive operation and easy navigation and keeps operators informed about machine systems to decrease service time.
SUSTAINABILITY
Designed to be more efficient and use less fuel, which reduces engine emissions and carbon footprint; Tier 4 Final engine reduces NOx and particulate matter.
Engine Idle Shutdown, which saves fuel by making it possible to avoid unnecessary idling.
Better control of fluids through use of Cat anti-drain filter housings and component ecology drains.
Cat Rebuild and Cat Reman programs, which preserve raw materials, conserve energy and reduce emissions.
Standard Equipment:
Powertrain

Engine, C32B
Brakes, oil-cooled, multi-disc, service/secondary
Driveline parking brake
Fuel Priming Pump (electric)
Ground level engine shutoff
Precleaner, engine air intake (above hood)
Automatic, ether starting aid
Electronic throttle lock
Planetary powershift, 3F/3R electronic control transmission
Rimpull Control System
Standard ICTC

Service

Case drain filters
VIMS download and Cat. Electronic
Technician service port in bumper
Axle ecology drain
Front walkway around cab
Ground-level fast-fill fuel system
Grouped hydraulic pressure ports
Guards, crankcase and power train
Drawbar hitch with pin
Linkage pins, maintenance free
Oil sampling valves
Product Link™
Service center with ground level electrical and fluid connections
Sight gauges for steering, implement and
transmission oil
Transmission lockout, bumper
Grease lines

Cooling

Standard ambient package (recommended for site conditions that do not exceed 43°C [110° F])

Electrical And Lighting

150-amp alternator
Four 1400 CCA batteries
Deutsch terminal connectors
24V starting and charging system
Diagnostic connector starting and charging system
Electrical system, 24 volt
Electronic Service Center
Electronic Transmission Control
Lighting system, halogen (front and rear) lighting, access stairway
Starter receptacle for emergency start
Starter and transmission lockouts in bumper

Cold Weather

Safety

Back-up alarm
Mirrors, rearview (externally mounted)
Seat, trainer with lap belt, 76 mm (3 in) wide
Seat belt, retractable, 76 mm (3 in) wide
Emergency platform egress
Implement lock switch
Stairway, left and right rear access
Steering and transmission lock lever, cab
Toe kicks

Operator Environment

Premium seat with heated and actively cooled leather, adjustable lumbar support, air adjustable bolsters on the seat and backrest, seat cushion tilt adjustment, and adjustable-length seat cushion
Advisor Display, displays real time operating information, performs calibrations and customizes operator settings
Air conditioner
Air precleaner
Cab, sound suppressed and pressurized, separate external Rollover Protective Structure (ROPS)/Falling Object Protective Structure (FOPS) radio ready for entertainment, includes antenna, speakers and converter (12-volt 10-amp) and power port
Cigar lighter, ashtray
Coat hook
Dual lever lift and tilt function controls
Digital display on center console: – Gear – Ground speed – Machine hours
Heater, defroster
Horn, electric
Instrumentation, gauges: – Coolant temperature – Fuel level – Hydraulic oil temperature – Power train oil temperature – Tachometer
Light, cab, dome
Lunchbox, beverage and manual holders
Wet-Arm wipers/washers (front and rear): – Intermittent front and rear wipers
Bonded glass, tinted

Efficiency

Automatic bucket leveler
Automatic lift and lower bucket kickout
Positive Flow Control implement system
Load-sensing steering

Linkage

Standard lift (30 tons face)
Optional Equipment:
Powertrain

ICTC with lock up clutch
Engine Brake

Service

Cooling

High ambient package (recommended for site conditions that do not exceed 55° C [131°F])

Electrical And Lighting

Product Link (Cellular)
Product Link (Satellite)

Cold Weather

Fuel heater (heated by recirculation using engine heat and a heat exchanger) (recommended in conditions from –18° C to –30° C [0° F to –22° F])
–50° C (–58° F) antifreeze
Heated Mirrors
120V or 240V coolant heating elements (recommended in conditions from –18° C to –30° C [0° F to –22° F])

Safety

LED warning strobe
Object detection (radar)
Rear vision camera
Egress, powered rear access
Secondary Steering
Wheel Chocks

Operator Environment

Joystick lift and tilt function controls
AM/FM/CD/MP3 radio
Cab precleaner
Satellite Sirius radio with Bluetooth.
Sun screen
Rubber-mounted, high-impact resistant solar control glass (Complies with AS/NZS 2080)

Efficiency

Machine Control And Guidance

Rims And Tires

40.00x51 spare rim
Tires – 50/65R51
Tires – 50/65-51
Axle oscillation limit stop

Load And Carry Or Extensive Tramming

Ride Control
Rear Roading Fenders

Linkage

High lift (27.5 tons face)

Sound Suppression

Sound-suppression package