.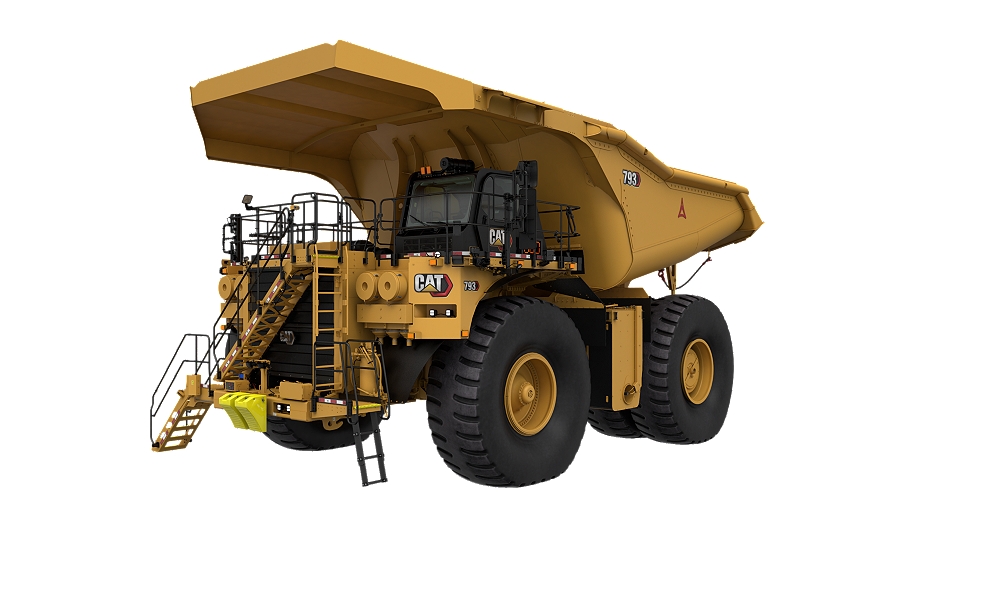 🔍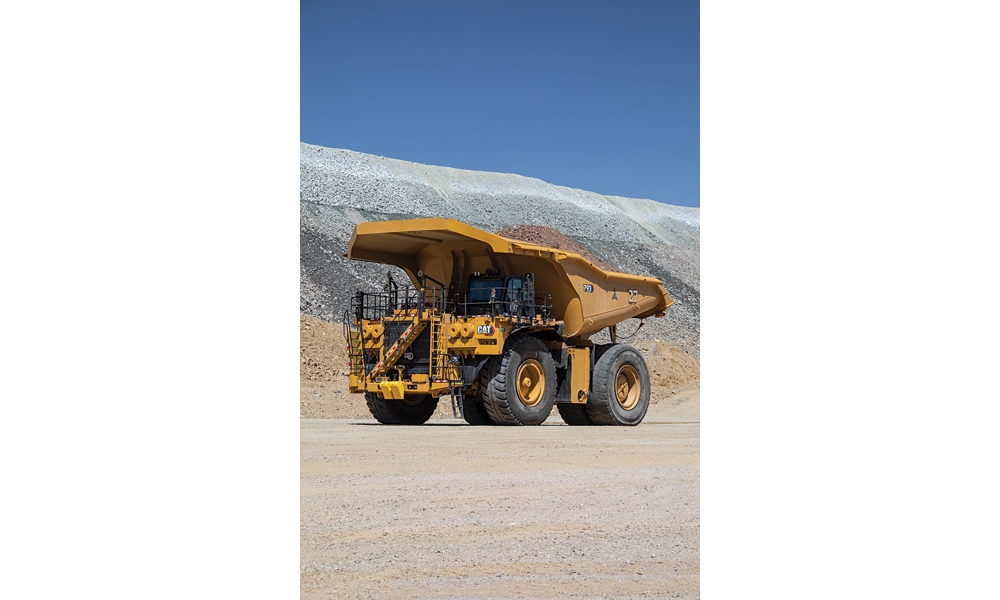 🔍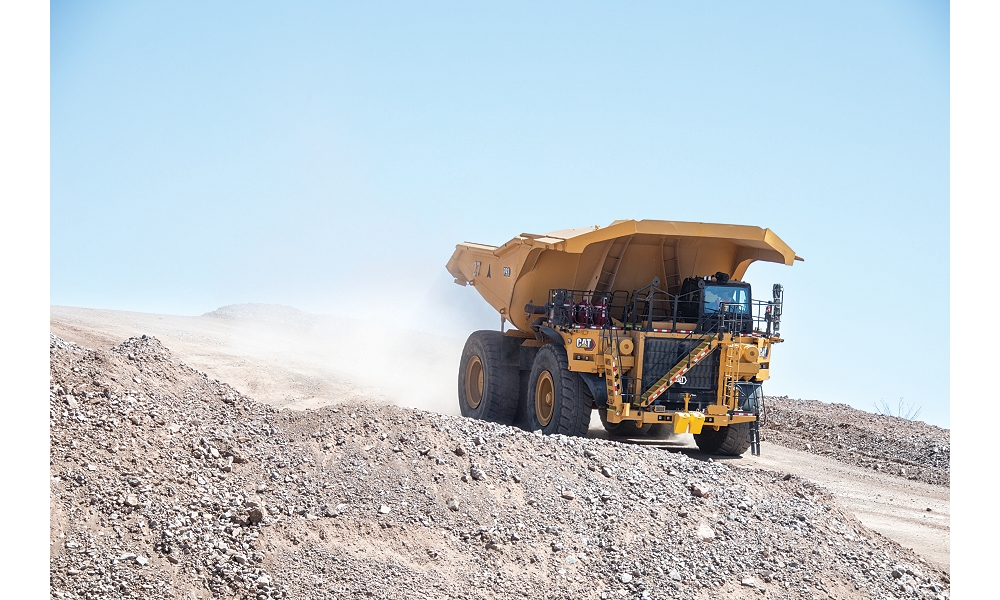 🔍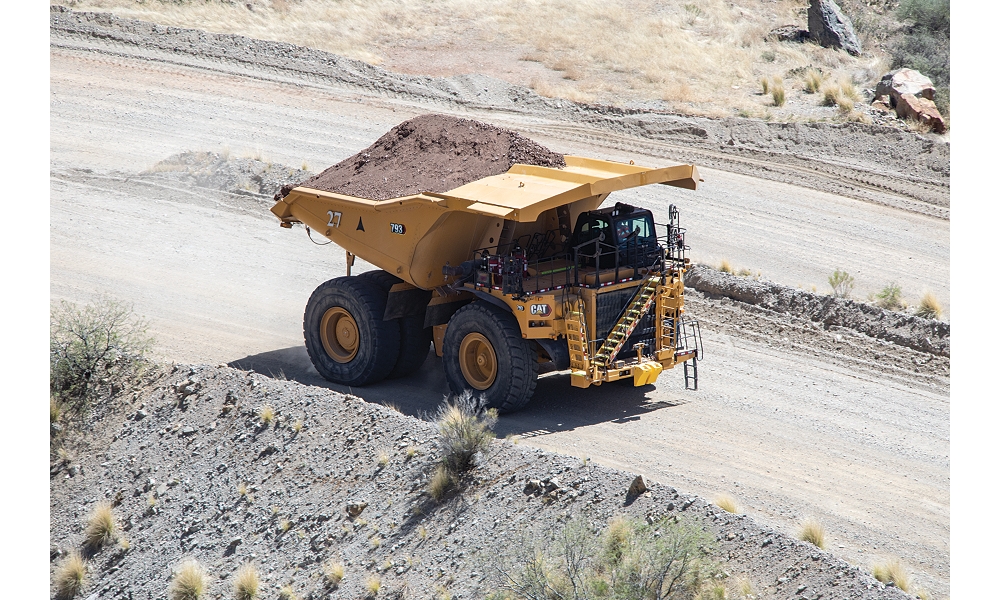 🔍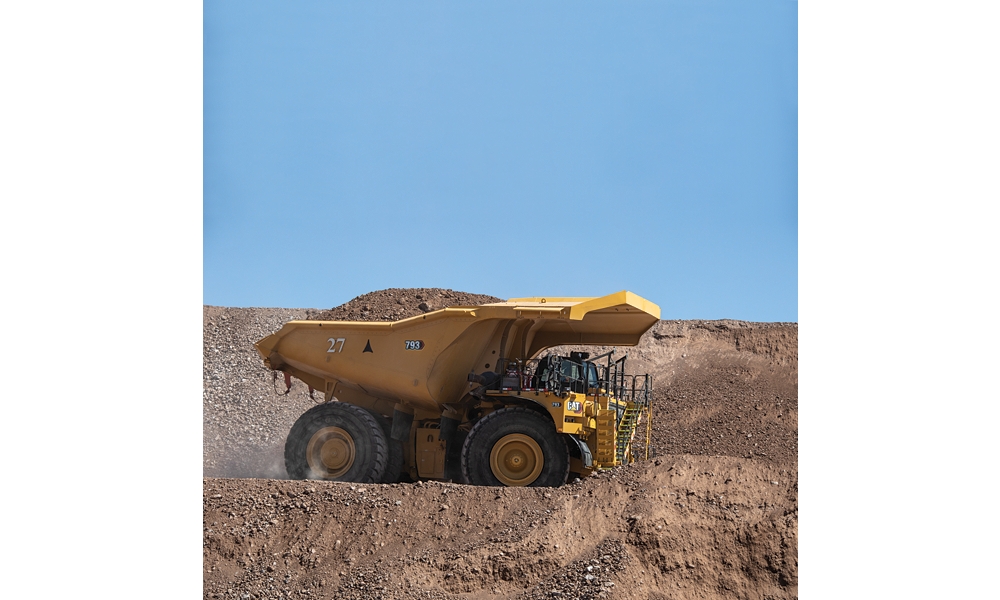 🔍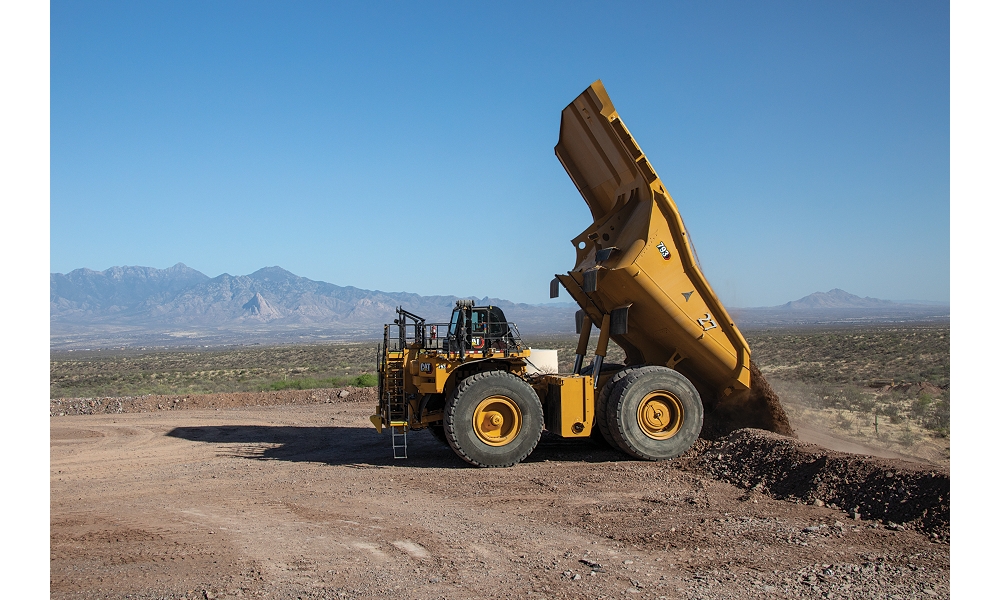 🔍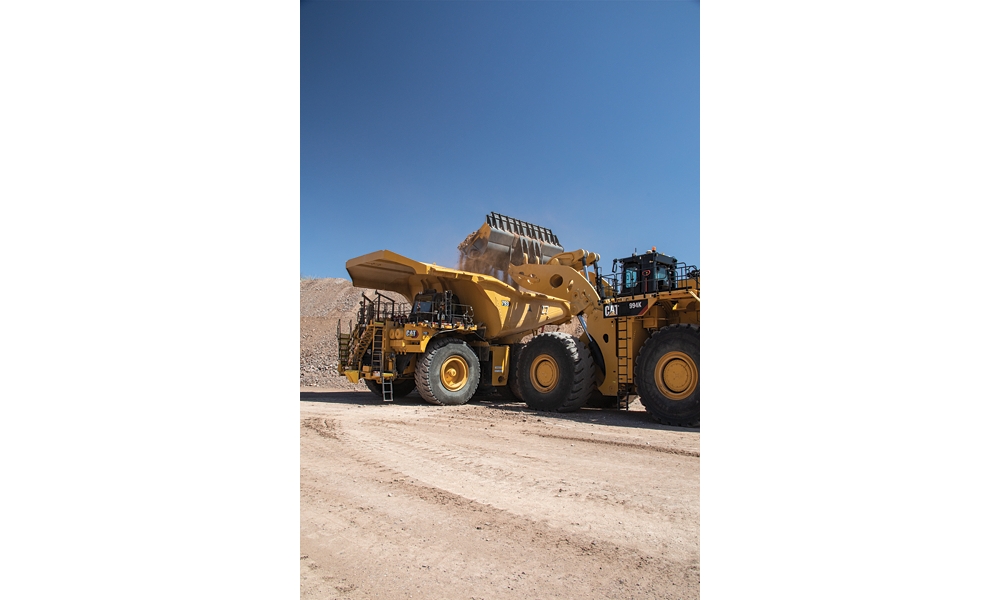 🔍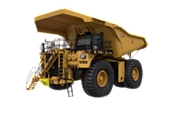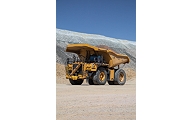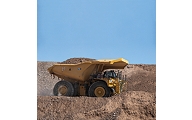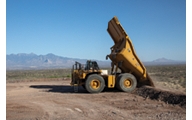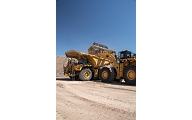 Description
Technical Specifications
Benefits and Features
Equipment
360 View
The Cat® 793 Mining Truck is a popular industry workhorse that is the ideal choice for a wide variety of applications. It delivers high availability and hauls more every load, every cycle and every shift when compared to competitive trucks in its size class — burning less fuel in the process. Next generation features take the 793 to a new level. The operator sits in a state-of-the-art environment designed for efficiency and equipped with features that increase comfort, automate functions, provide real-time information and boost confidence. The 793 also delivers significant improvements in serviceability and reliability, enhanced connectivity and easier technology integration — including autonomous haulage. These improvements — and more — take an already proven truck to the next level of productivity.
Weights - Approximate
Nominal Rated Payload
265 ton (US)
Rated Gross Machine Weight
890668 lb
Chassis Weight
295098 lb
Body Weight
66471 lb
Note (1)
Consult your tire manufacturer for maximum tire load
Note (2)
Chassis weight with full fuel and fluids standard and mandatory attachments hoist body mounting group rims and tires.
Engine
Gross Power - SAE J1995:2014
2650 HP
Engine Model
Cat® C175-16
Net Power - SAE J1349:2011
2529 HP
Rated Speed
1750 r/min
Emissions Rating
Fuel Optimized
Bore
7 in
Stroke
9 in
Displacement
5187 in³
Note (1)
Net Power advertised is the power available at the flywheel when the engine is equipped with air intake system exhaust system and alternator.
Note (3)
U.S. EPA Tier 4 Final / EU Stage V available for applicable markets.
Weight Distributions - Approximate
Front Axle - Empty
51%
Rear Axle - Empty
49%
Front Axle - Loaded
33%
Rear Axle - Loaded
67%
Final Drives
Note
Double reduction planetary with full floating axles.
Differential Ratio
1.8:1
Planetary Ratio
1
Total Reduction Ratio
29
Transmission
Forward - 1
8 mile/h
Forward - 2
10 mile/h
Forward - 3
14 mile/h
Forward - 4
19 mile/h
Forward - 5
26 mile/h
Forward - 6
37 mile/h
Reverse
7 mile/h
Top Speed - Loaded
37 mile/h
Tires
Standard Tires
737 mm (29 in)
Optional Tires
813 mm (32 in)
Tires
40.00 R57 46/90 R57 50/80 R57
Note (1)
Quick Change Rims optional
Note
Extended life wheel stations optional.
Note (2)
Caterpillar recommends the customer evaluate all job conditions and consult tire manufacturer for proper tire selection and TKPH (TMPH) capabilities.
Braking System
Service Brakes
Four-Corner Wet Disc Oil Cooled Hydraulically Actuated
Front Wet Disc Brake Surface Area
13907 in²
Rear - Wet Disc Brake Surface Area
20861 in²
Standards
(Service and Secondary) ISO 3450:2011
Parking Brake
Four-corner Multi-disc Spring applied Hydraulically Released
Capacity - HP Body - 100% Fill Factor
Struck
112.6-151 m3 (147-197.5 yd3)
Heaped (SAE 2:1)*
162-190 m3 (212-249 yd3)
Note (1)
Consult your local Cat dealer for body recommendations
Body Hoists
Type
Twin two-stage hydraulic cylinders with snubbing valve.
Pump Flow - High Idle
216 gal/min
Relief Valve Setting - Raise
2955 psi
Body Raise Time - High Idle
22 s
Body Lower Time - Float
23 s
Body Power Down - High Idle
21 s
Suspension
Type
Self-contained nitrogen/oil cylinders pin-to-pin mounting top and bottom double shear clevis attachments
Effective Cylinder Stroke - Front
12 in
Effective Cylinder Stroke - Rear
7 in
Rear axle - Oscillation
4.9 degrees
Service Refill Capacities
Fuel Tank - Optional
1300 gal (US)
Fuel Tank
750 gal (US)
Diesel Exhaust Fluid Tank
62 gal (US)
Cooling System
284 gal (US)
Crankcase
82 gal (US)
Front Wheels - Each
8 gal (US)
Differential - Final Drives
260 gal (US)
Steering System - Includes Tank
77 gal (US)
Brake Hoist System - Includes Tank
347 gal (US)
Torque Converter/Transmission System - Including Sump
55 gal (US)
Torque Converter Sump
27 gal (US)
Cab
Air Conditioning
(HFC - 134A refrigerant) 9.3 kW 31733 BTU/hr
Heater / Defroster
36510 Btu/h
ROPS Standards (1)
The operator sound pressure level 74 dB(A) complies with ISO 6394 and ISO 6396.
ROPS Standards (2)
ROPS (Rollover Protective Structure) meets ISO 3471:2008 criteria.
FOPS Standards
FOPS (Falling Objects Protective Structure) meets ISO 3449:1993
Note
Ambient capabilities down to -30C (-22F) for heater/defroster and up to 50C (122F) for air conditioning.
Steering
Steer Angle
36 °
Turning Diameter - Front
93 ft
Steering Standards
ISO 5010:2007
PRODUCTIVITY
The 793 is faster than competitive trucks and delivers optimal speed on steep grades, poor underfoot conditions and haul roads with high rolling resistance. More continuous torque and rimpull delivers more power to the ground and makes it possible to use a higher gear on grade.
Forward momentum and torque are maintained through each shift, with optimum gear selection resulting in faster acceleration.
The Cat six-speed transmission, with the latest Advanced Power Electronic Control Strategy (APECS) controls, is paired with the C175-16 engine to deliver optimum power over a wide range of operating speeds.
An empty weight advantage of 13-19 tonnes (14-21 tons) over competitive electric drive trucks in its size class ensures you're getting the full payload you expect.
Features such as Enhanced Traction Control, Dynamic Stability Control (DSC), Anti-lock Brake System (ABS), Machine Speed Limiting and Cruise Control improve machine responsiveness and controllability while improving cycle times.
SAFETY
Access and egress are improved by wide walkways, ladders, catwalks and service platforms; slip-resistant surfaces and guard rails; plus a wide secondary egress ladder and a rear service access ladder.
Superior control is delivered by a patented braking system that provides immediate, fade-resistant braking and retarding.
A 360 Surround View camera system gives the operator greater visibility to the ground around the truck. In addition, the standard Cat MineStar™ Detect Object Detection system combines radar and camera systems to warn operators about hazards within the immediate vicinity.
The optional Driver Safety System alerts the operator if fatigue or distraction are detected.
The cab can be equipped with High Efficiency Particulate Air (HEPA) filters to cut respirable dust penetration by 96% — reducing operator exposure to potentially hazardous substances.
OPERATOR COMFORT
The cab provides 34% more operator space than D-Series models. It's 17% wider, offers 11% more legroom and 19% more shoulder room.
The cab is quieter and offers automated temperature control and cab filtration for a safer and more comfortable environment.
Controls, levers and switches are positioned for ease of use.
A walkthrough cab with fully adjustable center console, easy-to-adjust seat and increased leg room makes the cab ideal for operators of all sizes.
The next generation seat is four-point-restraint ready and incorporates features like thigh tilt and extensions, 30% recline, air adjustable side and lumbar bolsters, and heated and cooled cushions.
OPERATOR EFFICIENCY & PRODUCTIVITY
The optional Auto Hoist feature automatically raises the body and controls engine speed, minimizing cycle times.
Speed coaching gives operators real-time feedback on how to operate the truck to maximize its productivity, and advanced speed controls allow the operator to quickly and easily set a desired machine speed and control it on-the-fly.
The payload monitoring system comes with more accurate measurements, improved monitoring and an improved interface.
Operator identification provides seamless integration of operator preference, with custom settings stored and restored to the saved settings upon log-in.
Faster data transfers and higher resolution displays improve access to information. Machine data, controls and guidance information are consolidated onto two 10-inch screens.
SERVICEABILITY
The new modular HVAC system consolidates components so the entire system can be removed and replaced quickly.
A modular radiator reduces engine removal and installation time and enables rebuilds to be completed off the truck.
New remote flash and remote troubleshooting capabilities reduce machine downtime due to software up to 50%.
Time spent on regular maintenance procedures is reduced thanks to features such as extended service intervals; grouped ground-level maintenance and checkpoints; easy access to major components; the standard AutoLube system; and service platforms on the engine and transmission.
A 100% airless electric start option eliminates air system maintenance from the machine and improves uptime.
DURABILITY AND LONG LIFE
The 793 has been improved with longer-life components, extended service intervals and easier maintenance to deliver mechanical availability that is consistently greater than 90%.
The 793 is built on the durable 240-tonne (266-ton) frame, backed by unprecedented levels of virtual and in-iron validation.
A mild steel frame provides flexibility, durability and resistance to impact loads. Castings are used in high-stress areas and the integral 4-post ROPS cab provides increased strength.
Component life is enhanced thanks to the standard rear-axle continuous filtration feature. Cleaner oil helps promote longer lubrication that leads to longer life.
The frame, powertrain, engine and components are built to be rebuilt — delivering multiple lives of like-new performance at a fraction-of-new price.
CAT BODIES
Cat bodies are the best choice for the 793. They're designed to be an integral part of the entire vehicle system, ensuring you achieve maximum chassis life.
The Max Payload (MP) body is a lightweight, bolster-less design utilizing formed base plates in place of traditional structural members. It employs a convex canopy and a strong perimeter reinforcement in the top rail and rear rib.
The High Performance (HP) body features a lightweight, simplified and durable design that provides complete front machine coverage and extended overhead protection.
The 793 can be configured with our traditional body options, which are also specifically designed to work with the Cat frame for superior structural performance.
SUSTAINABILITY
The 793 is designed to use less fuel, which reduces engine emissions, and there is zero fuel burn during retarding. The optional Tier 4 Final engine reduces NOx and particulate matter.
Features like rear axle filtration, extended life filters and longer maintenance intervals decrease the amount of waste contributed to the environment.
Features such as the Centrifugal Oil Filter (COF) and Self-Cleaning Filter (SCF), combined with S•O•S Services, maximize the life of engine oil and minimize environmental impact.
The 793 engine is compatible with diesel fuel blended with lower-carbon intensity fuels such as biofuels and renewable fuels.
By rebuilding machines and components, the Cat Rebuild and Cat Reman programs preserve raw materials, conserve energy and reduce emissions.
BETTER ACCESS TO DATA
Next generation connectivity delivers faster data transfers, better access to data, consistent data communication, more actionable data, improved data analytics and new diagnostic capabilities.
The backbone of the next generation machine is 100 Mbps two-wire ethernet communication across the machine controllers, sensors that are optimized for data analytics, and robust controls.
Every machine from the factory comes standard with Product Link™ cellular connectivity as well as an option to communicate through dual-mode cellular 4G/LTE and satellite, or local Wi-Fi networks.
Product Link Elite next generation hardware enables the truck to collect and transmit information into locally-hosted or cloud-hosted applications. The hardware delivers fast processing with enhanced onboard memory and storage capability.
TECHNOLOGY SOLUTIONS
Designed for future updates, the 793 features an expandable platform and architecture and leaves the factory ready for full integration of standard and optional technologies.
MineStar Fleet is a fleet monitoring system that can be used to measure, manage and maximize the overall hauling operation.
MineStar Command for hauling, an autonomous hauling solution proven to increase productivity up to 30%, is a fully integrated factory offering.
Machine health solutions such as Equipment Care Advisor, Health Equipment Insights and Health Office enable a proactive approach to maintenance.
Standard Equipment:
Electrical

Alarm, Back-up
Brushless Alternator, 260 ampere
Batteries, 210-amp hour, low maintenance, 12-volt (4)
Converter, 12-volt electrical
Electrical System, 24-volt
Lighting System LED
– Back-up and Hazard Lights
– Directional Signals (front and rear LED)
– Front Stair Access/Service Deck
– Stop/Tail Lights
– Engine Compartment
– VIMS, Blue Light
– Headlights, and fog lights
– Brake and Retarder Light Status Ready
Emergency Engine Shutdown at front bumper and in-cab
Emergency Engine Shutdown at front bumper and in-cab

Operator Environment

Modular hydraulic powered HVAC with automatic temperature control
Accessory mounting provisions
Coat Hook
Cup Holder
Diagnostic Connection and Service Port
Dome Courtesy Light and Map Lights
Entertainment Radio Ready
Radio mounting provisions and 12V power supply and Wiring Harness, Speakers
Fire Suppression Ready
Gauge/Indicators
– Gauge Panel: Transmission Fluid Temperature, Brake Oil Temperature, Critical oil and Coolant Temperature, Fuel Level (and DEF, if applicable), Operator selectable max. machine speed by rotary dial
– Engine system, brake and transmission fault Indicator
– Electric Hour Meter
– Speedometer
– Tachometer
– Interactive touchscreen vehicle information display: � Day/night mode, � Action alarm, � Quad gauge display
Heater/Defroster
Heated Mirrors, Right and Left
Hoist, Body Control (electric)
Horn
Self-filling to windshield washer fluid from AC condensate
12V auxiliary power connection 5V USB charging port
Cruise Control
Floor mat, multi-piece and replaceable
Delayed engine shutdown
ROPS Cab, Insulated/Sound Suppressed
Seat, Operator, Air Suspension
Seatbelt, Operator, Three Points, Retractable
Seatbelt, Trainer, Two Points, Retractable
Stairway and Walkway Access, 600 mm (24 in)
Steering Wheel, Tilt, Padded, Telescopic
Storage locations for operator gear
Tinted Glass
Transmission Gear Indicator
VIMS Message Center with Advisor
Window, Operator, Electric Powered
Windshield Wiper, Intermittent Control and Washer

Power Train

Cat C175-16 Engine
– Air Cleaner with Precleaner (4)
– Air-to-Air Aftercooler (ATAAC)
– Automatic Starter Protection
– Multi-Point Oil Pressure Sensing
– Self cleaning oil filter
– Turbocharging (4)/Aftercooled
– Centrifugal oil filter
Braking System
– Automatic Retarder Control, Adjustable
– Brake Release Motor (towing)
– Engine Overspeed Protection
– Extended Life Brake Disc Material
– Oil-cooled, Multi-disc (front and rear)
– Service, Retarding, Parking, Secondary: Park Brake Integrated with Gear Selector, Secondary, Emergency, spring applied with pressure release

Transmission

– 6-speed, Automatic Powershift with APECS controls
– Body-up Reverse Neutralizer
– Body-up Shift Inhibitor
– Controlled Throttle Shifting Directional Shift Management
– Downshift/Reverse Shift Inhibitor
– Lock-up Torque Converter
– Neutral Coast Inhibitor
– Neutral Start Switch
– Programmable Top Speed
– Pre-lubrication/Engine
– Rear Axle Continuous Lubrication/Filtration

Other Standard Equipment

Auto Lubrication System, Auto Shutoff
Aux "Buddy" Dumping Quick Connect
Aux Steering Quick Connect (towing)
Driveline Guard
Fast Fill Fuel System
Fuel Filter with Water Separator
Ground Level Battery Lockout
Ground Level Engine Shut-down
Ground Level Engine Start Lockout
Ground Level lockouts for transmission, battery, and engine
Ground Level VIMS Data Port
Hi-speed Crankcase Oil Change
Hydraulic Filters, 1,000 hour
Battery box, rubber lined
Primary Access Anti-slip High Visibility Demarcations
Reservoirs (3 separate)
– Brake/Hoist, Steering/Fan, Transmission/Converter
Electric Starting System
Rock Ejectors
Engine Delay Shutdown Timer
Service Points, Ground Level
Sight Level Gauges for Hydraulic/Engine Oil/ Torque Converter / Differential
SL-V Grease Injectors
SOS℠ sample ports
Supplemental Steering (automatic)
Tie Down Eyes
Tow Hooks (front)/Tow Pin (rear)
Traction Control System
Vandalism Protection Locks

Antifreeze

Mesabi flexible core radiator
Extended Life Coolant to –35° C (–30° F)
Optional Equipment:
Transmission

Additional Retarding for Downhill Hauls
High altitude torque converter

Cooling

Antifreeze/coolant protects to –50° C (–58° F)

Operator Environment

Brake Wear Indicator Gauge
Cabin Filtration System
Electric Powered Window, Right Side
Tank Mud Guards
Cat Next Gen Air Suspension Trainer Seat
Cat Next Gen Heated Operator Seat
Cruise Control
Camera, 360 Surround View
Operator Coaching
AutoHoist
Driver Safety System Mounting
Interface, Third Party
Horn for use in workshop
Mirrors Deluxe
Mirrors, Heated, Wide Body
Retractable Front Sun Visor
Tire shield, air deflector

Other Equipment

Body Heat
Center Tow Bumper Attachment
Air Starting System
Engine Coolant and Oil Heater for Cold Weather Starts
Extended Life Wheel Stations
External Digital Payload Display
Fast Fill Service Center
Fuel Tank (4920 L/1,300 gal)
Hub Odometer (km and miles)
Portable Fire Extinguisher
Rim Guard
Rims (813 mm/32 in)
Reflectors
Walkway and Handrail for Rear Cab Access
Wheel Chocks
Payload digital display

Power Train

Braking system:
–Anti-lock Braking System (ABS) and Dynamic Stability Control (DSC)

Electrical

Additional Lighting
Jump start Receptacle

Cat Technology Products