.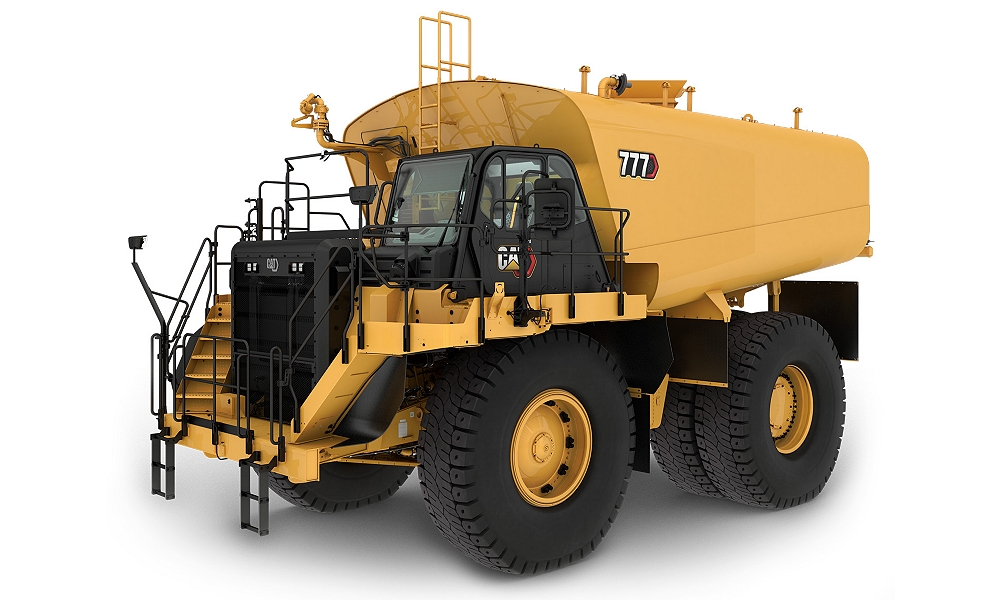 🔍
🔍
🔍
🔍
🔍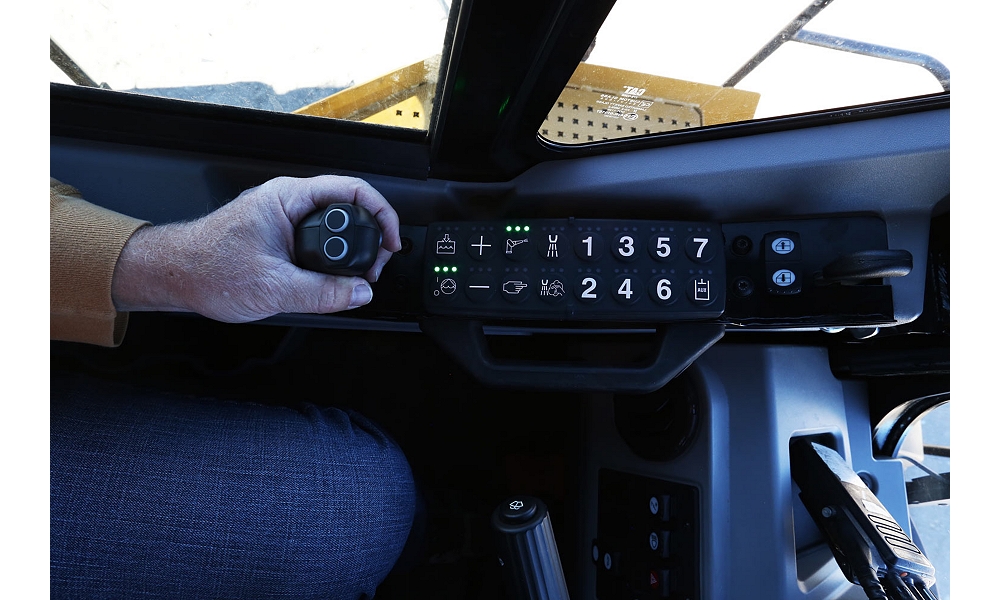 🔍
🔍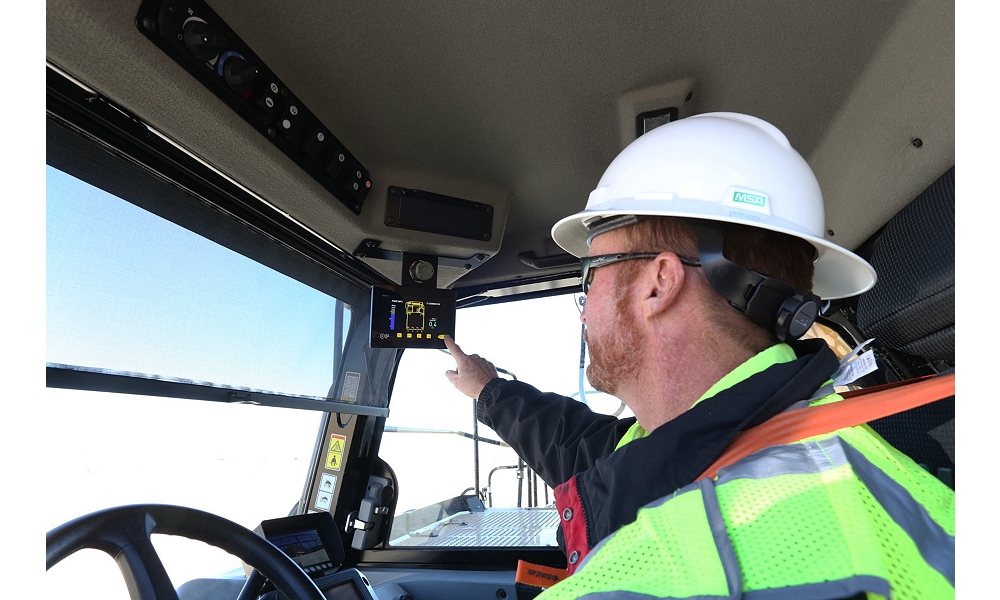 🔍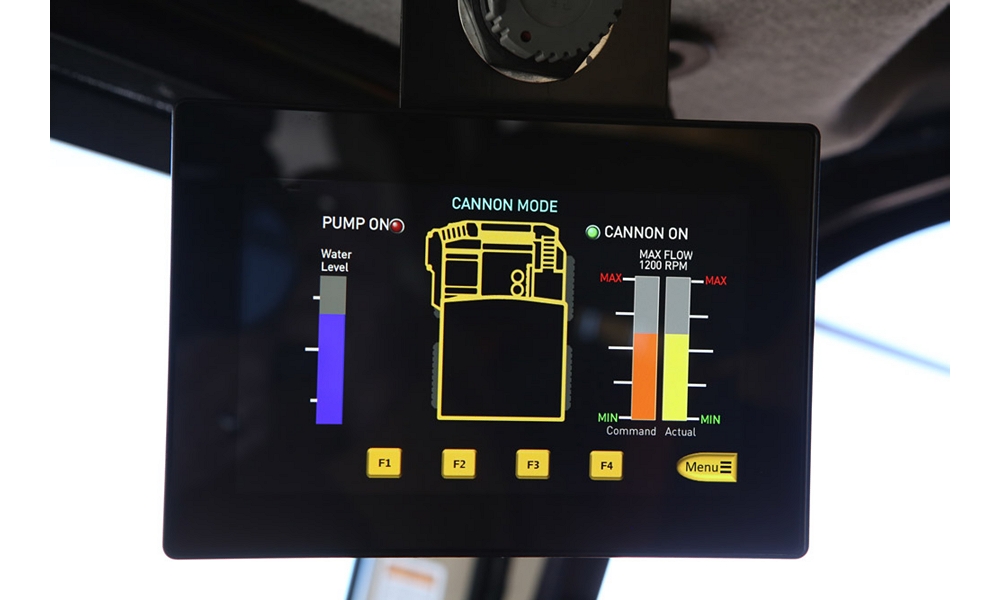 🔍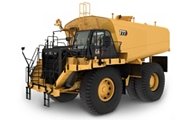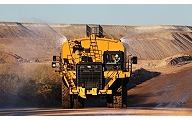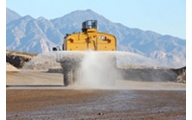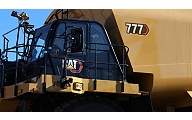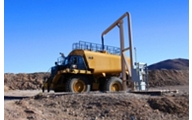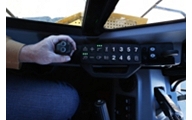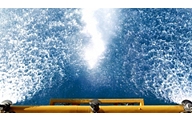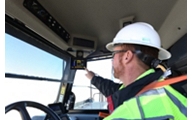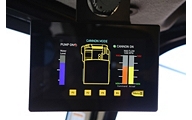 Description
Technical Specifications
Benefits and Features
Equipment
360 View
Longer description goes here
Engine
Engine Model
Cat® C32B
Gross Power - SAE J1995
1025 HP
Engine Speed
1800 r/min
Net Power - SAE J1349
916 HP
Emissions
Fuel Optimized
Cylinders
12
Bore
5.7 in
Stroke
6.4 in
Displacement
1959 in³
Note (1)
Net Power advertised is the power available at the flywheel when the engine is equipped with fan, air cleaner, muffler, and alternator with engine speed at 1,800 rpm.
Note (2)
Power rating applies at 1,800 rpm when tested under the specified condition for the specified standard.
Note (3)
Ratings based on SAE J1995 standard air conditions of 25° C (77° F) and 100 kPa (29.61 Hg) barometer. Power based on fuel having API gravity of 35 at 16° C (60° F) and an LHV of 42 780 kJ/kg (18,390 BTU/lb) when engine used at 30° C (86° F).
Note (4)
No engine derating required up to 2286 m (7,500 ft) for Tier 4/Stage V.
Note (5)
Available as Tier 4 Final/Stage V equivalent, Tier 3/Stage IIIA equivalent, or Tier 2/Stage II equivalent emission standards.
Tank Configurations
Water Tank Capacity
up to 75 700 L (20,000 gal)
Note
Multiple tank configurations are offered based on customer preference and regional locations. Water Tank Capacity Range: 75 400 - 75 700 L (19,900 - 20,000 gal)
Machine Weight (with water tank full)
327,964 - 327,964 lb / 147 172 - 148 762 kg
Empty Machine Operating Weight (without water / with fuel)
160,307 - 162,323 lb / 72 714 - 73 629 kg
Water Tank - Max Empty Weight (no WDS)
42,983 - 44,092 lb / 19 497 - 20 000 kg
Note (1)
Cat branded tanks include additional features and options commonly selected by customers in the industry. Splash guards, fill chute, and rock ejectors are standard.
Note (2)
Hoist cylinder mounting on all tank offerings enhances serviceability.
Operating Specifications
Top Speed - Loaded
41.7 mile/h
Note
Water Tank Capacity Range: 69 700 - 75 700 L (18,400 - 20,000 gal)
Note (2)
Operator selectable coverage: 0.2-0.8 L/m² (4 kph - 40 kph) / 0.5-0.2 gal/ft² (3 mph - 25 mph)
Steering
Steering Standards
ISO 5010:2007
Steer Angle
30.5 °
Turning Diameter - Front
83 ft
Turning Circle - Clearance Diameter
93 ft
Tires
Standard Tire
27.00R49 (E4)
Note (1)
Productive capabilities of the 777 truck are such that, under certain job conditions, TKPH (TMPH) capabilities of standard or optional tires could be exceeded and, therefore, limit production.
Note (2)
Caterpillar recommends the customer evaluate all job conditions and consult the tire manufacturer for proper tire selection.
Service Refill Capacities
Fuel Tank (1)
300 gal (US)
Fuel Tank (2)
350 gal (US)
Cooling System
63.4 gal (US)
Crankcase
28.7 gal (US)
Differentials
59.9 gal (US)
Final Drive - Each
20 gal (US)
Steering System - Including Tank
14.1 gal (US)
Brake Hoist System
85 gal (US)
Torque Converter - Transmission System
36.5 gal (US)
Cab
Air Conditioning
18390 Btu/lb
Heater / Defroster
43930 Btu
ROPS Standards (1)
Rollover Protective Structure (ROPS) for cab offered by Caterpillar meets ISO 3471:2008 ROPS criteria.
FOPS Standards
Falling Objects Protective Structure (FOPS) meets ISO 3449:2005 Level II FOPS criteria.
Note (1)
The operator Equivalent Sound Pressure Level (Leq) is 73 dB(A) when SAE J1166 FEB2008 is used to measure the value for an enclosed cab. This is a work cycle sound exposure level. The cab was properly installed and maintained. The test was conducted with t
Note (2)
The exterior sound pressure level for the standard machine measured at a distance of 15 m (49 ft) according to the test procedures specified in SAE J88:2008, mid-gear moving operation is 83 dB(A).
Note (3)
Hearing protection may be needed when operating with an open operator station and cab (when not properly maintained or doors/windows open) for extended periods or in a noisy environment.
Weights - Approximate
Target Gross Machine Weight
363000 lb
Chassis Weight
115217 lb
Braking System
Brake Surface - Front
6331 in²
Brake Surface - Rear
15828 in²
Brake Standards
ISO 3450:2011
Body Hoists
Pump Flow - High Idle
6331 gal/min
Relief Valve Setting - Raise
2750 psi
Relief Valve Setting - Lower
500 psi
Body Raise Time - High Idle
15 s
Body Lower Time - Float
13 s
Body Lower Time - High Idle
13 s
Suspension
Empty Loaded Cylinder Stroke Front
2.9 in
Empty Loaded Cylinder Stroke Rear
2.5 in
Rear axle - Oscillation
5.4 °
Cat Water Delivery System (WDS)
Maximum water flow
1200 gal(US)/min
Water per spray head (minimum)
35 gal(US)/min
Water per spray head (maximum)
600 gal(US)/min
Spray head opening range (minimum)
0.04 in
Spray head opening range (maximum)
0.75 in
Maximum size debris flushed through spray head
0.75 in
Spray system hydraulic tank capacity
7.25 gal (US)
Maximum number of rear spray heads
5
Minimum number of rear spray heads (recommended 3)
2
Minimum number of front/side spray heads
2
Maximum number of front/side spray heads
0
Maximum water from cannon (idle)
600 gal(US)/min
Maximum water from cannon (high idle)
1250 gal(US)/min
Maximum cannon spray distance
200 ft
Type
Wet water pump/hydraulic motor coupling
Note
Operator selectable coverage: 0.2-0.8 L/m² (4 kph - 40 kph) / 0.05-0.2 gal/ft² (3 mph - 25 mph). Coverage rates above 0.6 L/m² may not be available at higher speeds depending on head count and configuration.
Note (1)
Opening is automatically controlled by the system to achieve AutoMode Coverage or Manual Mode Flow Rate.
Note (2)
AutoMode Spray controls water coverage automatically to the number of heads being used and ground speed achieved.
Note (3)
Manual Mode allows the operator to set a water flow rate that is constant regardless of ground speed.
Note (4)
Spray Heads on competitive water distribution systems require tools and maintenance to change flow and spray pattern. Caterpillar is the only company to have variable active spray heads to regulate water spray.
Note (5)
Water flow is continually adjusted during operation to conserve water and achieve desired coverage and flow rate
Weight Distributions - Approximate
Front Axle - Empty
46 %
Front Axle - Loaded
33 %
Rear Axle - Empty
54 %
Rear Axle - Loaded
67 %
Transmission
Forward - 1
6.6 mile/h
Forward - 2
9.1 mile/h
Forward - 3
11.9 mile/h
Forward - 4
16.6 mile/h
Forward - 5
22.5 mile/h
Forward - 6
30.2 mile/h
Forward - 7
40.9 mile/h
Reverse
7.5 mile/h
Note
Maximum travel speeds with standard 27.00R49 (E4) tires.
Final Drives
Differential Ratio
2.736:1
Planetary Ratio
7.0:1
Total Reduction Ratio
19.1576:1
ENHANCED SITE SAFETY
ENHANCE SAFETY & PRODUCTIVITY
Lower dust levels, increase visibility, maintain haul road safety — know where and when to water
With automated water delivery, the operator can remain focused on traffic and driving
When water tank is full, the auto shutoff feature prevents overfilling and results in increased component life
Monitor tank fill from inside the cab
The water delivery system features automatic start and stop, based on truck speed, which eliminates overwatering at road intersections to improve safety for all vehicles on site
Traction Control System (TCS) and Wet Disc Braking is standard on all four corners of the truck
Automatic Retarding Control (ARC) for downhill grades
COMFORTABLE CAB
OPERATOR COMFORT
Ergonomic, intuitive controls, with left side power window and automatic temperature control
Spacious cab with window area that supports visibility
Cab is isolation mounted reducing noise and vibration — sound suppression has decreased noise by 50%
Lighting packages illuminate both side and front of vehicle
Factory-installed, integrated and durable ergonomic cab water controls are user-friendly and easy to learn
OPTIMIZED PRODUCTIVITY
MEET YOUR PRODUCTION TARGETS
Properly watered haul roads directly impact fleet cycle times, enabling you to meet production targets.
Spend less time maintaining haul roads using proper watering techniques to solve overwatering and underwatering
Prevent damage to trucks and reduce unplanned downtime with properly watered haul roads
Pump features soft startup and shuts off automatically when the tank is empty, eliminating damage and preventing the pump from running dry
The 777 is faster and more efficient with a 7% increase in torque for more power to the ground, new transmission controls, and higher travel speeds.
EFFICIENCY & SUSTAINABILITY
CONSERVE WATER. USE ONLY WHAT YOU NEED.
The Cat Water Delivery System (WDS) helps you manage water effectively and sustainability — helping you do more with less.
WDS utilizes automatic start and stop to help eliminate overwatering at road intersections
WDS provides variable water flow based on truck speed, ensuring most efficient water placement
The water cannon operates while truck is idling, reducing fuel consumption by up to 50%
DO MORE WITH LESS FUEL
Auto Neutral Idle: as the 777 idles in a forward gear, the transmission will automatically slip in and out of a neutral state to avoid stalling the torque converter and raising engine rpm.
Engine Idle Shutdown: when your truck is in park and idles for more than a preset time, the truck will initiate engine shutdown to conserve fuel. This feature can be time adjusted or turned on or off according to your specific needs.
Speed Limiting: while you can continue to gear limit your trucks, Caterpillar offers speed limiting that allows the truck to travel at a more fuel efficient engine speed and gear selection.
New APECS transmission controls increase fuel efficiency by maintaining momentum and speed on grade.
WATER DELIVERY SYSTEM:
The water cannon operates at idle, which reduces fuel consumption during cannon operation by up to 50%.
SCALABLE CONNECTIVITY
CONNECT WITH CAT® MINESTAR EDGE™
Cat MineStar Edge uses cloud-based connectivity through cellular and WiFi connection to collect and manage data at any job site.
We offer two levels of connectivity (Basic & Premium*) to meet any customer need using Cat MineStar Edge.
Water Solutions data can help ensure customers are meeting regulatory requirements.
Asset Management options include productivity, water usage, fuel & water tank levels, when & where to apply water, geofencing, asset location and remote management of water distribution.
BASIC CONNECTIVITY: EDGE EQUIPMENT TRACKING
"I need to know where my truck is and how much water it's distributing."
Basic Connectivity automates basic data collection, eliminating paper recording by the operator:
Real-time & historical reporting**
Truck location and utilization data (starts & stops / routes)
Fuel and water level
Whether or not the truck is spraying water
Water Delivery System utilization (auto vs. manual mode)
PREMIUM CONNECTIVITY: EDGE PRODUCTION RECORDING
"I need to know what my operators are doing and how much water I'm using."
Premium Connectivity offers a comprehensive reporting package with data & reports that can help operators improve watering technique/efficiency
Water usage by truck/fill station
Volume of water put down over time and area covered
Rate of water being put down, water delivery system setting by location, truck, and conditions
Activity breakdown including time & distance (watering, not watering, stopped, etc.)
Real-time reporting to the operator on water coverage & need (route, heat map, decay map)**1
*Basic connectivity package comes standard on all Cat Water Solutions trucks with a 6-month complimentary service-based offering for better data insights. **Based on equipment connectivity via WiFi or cellular data. 1 Feature to be included in future update.
INTEGRATION & SUPPORT
BACKED BY THE ONE YOU TRUST
Cat Water Solutions trucks are sold, serviced & supported by the local Cat dealer you know and trust.
Full support of Cat dealer and parts network
Cat dealer installation & retrofit kits available
The tank is covered by a Caterpillar Warranty
The truck is eligible for Equipment Protection Plans (EPP) & Customer Value Agreements (CVAs)
Standard Equipment:
Note

Standard and optional equipment may vary. Consult your Cat dealer for details.

Powertrain

Autostall
Engine idle shutdown
Air-To-Air Aftercooler (ATAAC)
Air cleaner with precleaner (2)
Automatic cold mode idle control
Electric priming pump
Electric cold weather start (two starters and four batteries)
Ether starting aid
Exhaust, muffler
Fuel filter/water separator
Turbocharger (2)
Braking system:
– Extended Life Brakes
– Brake wear indicator
– Automatic Retarder Control (ARC) (utilizes oil-cooled, multiple disc brakes)
– Brake release motor (towing)
– Manual retarder (utilizes oil-cooled, multiple disc brakes)
– Oil-cooled, multiple disc (front/rear)
– Parking
– Secondary
– Service
Transmission
– Auto neutral idle
– APECS Software
– ECPC
Part Throttle Shifting
– 7-speed automatic powershift with Torque Shift Management Electronic Clutch Pressure Control
– Body up-shift inhibitor
– Directional shift management
– Downshift inhibitor
– Neutral start switch
– Neutral coast inhibitor
– Reverse shift inhibitor
– Reverse neutralizer during dumping
– Programmable top gear selection

Suspension Systems

Electrical

Alarm, backup
Alternator, 115 ampere
Auxiliary jump start receptacle
Batteries, maintenance-free, 12V (4), 190 amp-hour
Electrical system, 25 AMP, 24V to 12V converter
Lighting system
– Backup light (halogen)
– Directional signals/hazard warning, (front and rear LED)
– Headlights, (halogen) with dimmer
– Payload, indicator lights
– Operator access courtesy lights
– Side profile lights
– Stop/tail lights (LED)
– Service lights

Operator Environment

Air conditioning
Ashtray and cigarette lighter
Coat hook
Cup holders (4)
Diagnostic connection port, 24V
Entertainment Radio Ready
– 5 amp converter
– Speakers
– Antenna
– Wiring harness
Gauges/indicators
– Brake oil temperature gauge
– Coolant temperature gauge
– Hour meter
– Tachometer
– Engine overspeed indicator
– Fuel level
– Speedometer with odometer
– Transmission gear indicator
Heater/defroster (11 070 kCal/43,930 BTU)
Auto temp control
Fluid level monitoring
Hoist lever
Horn, electric
Light – dome
Light – courtesy
Load counter, automatic
Advisor display
VIMS
TPMS
Foot rest
Mirrors – heated
Power port, 24V and 12V (2)
ROPS cab, insulated/sound suppressed
Cat Comfort Series III
– Full air suspension
– Retractable 3-point seat belt with shoulder harness
Steering wheel, padded, tilt and telescopic
Storage compartment
Sun visor
Throttle lock
Window, right side, hinged access/egress
Electric left side window control
Windshield wiper (intermittent) and washer
Tinted, laminated glass

Cat Technology Products

Adaptive economy mode
Object detection (4 cameras, 4 radars)
Product Link™ Ready (Level 1)
TKPH/TMPH (Tons Kilometer Per Hour/ Tons Mile Per Hour)
Work Area Vision System (WAVS)
Cat MineStar Edge™: Level 1 - Basic (Equipment Tracking)*
*Basic connectivity package comes standard on all Cat Water Solutions trucks with a 6-month complimentary service-based offering

Guards

Engine crankcase
Driveline
Fan and A/C

Fluids

Extended Life Coolant to –35° C (–30° F)

Other Standard Equipment

Body mounting group
Body safety pin (secures body in up position)
Body down indicator
CD-ROM parts book
Center-mounted rims
Fuel tank (1136 L/300 gal)
Ground level battery disconnect
Ground level engine shutdown
Ground level grease fittings
Reservoirs (separate)
– Brake/hoist
– Steering
– Transmission/torque converter
Rims 19.5 × 49
Rock ejectors
Supplemental steering (automatic)
Tie down eyes
Tow hooks (front)/Tow pin (rear)
Vandalism protection locks
Wiggins fast fuel
Traction Control System (TCS) (new version)
Attachment Zone

Cat Water Delivery System (wds)

Controls: Factory installed and integrated into cab
Water System Monitor: integrated into cab, programmable spray configurations, automatic diagnostic messages
Variable Hydraulic Pump Drive: 1,200 gpm at speeds of 3 to 25 mph with auto shut-off and soft startup
Stainless Steel Spray Heads: maintenance free, patented design resists corrosion
Independent Hydraulic Cooling System: minimizes overheating
Water Cannon: hydraulically controlled, integrated joystick with cab controls, optional nozzles
Parts & service available through global Cat dealer network

Cat Branded Water Tank Offerings With Options

Cat branded tanks include additional features and options commonly selected by customers in the industry.
– Splash guards, fill chute, and rock ejectors are standard.
– Hoist cylinder mounting on all tank offerings enhances serviceability
– Manufactured and supplied by recognized tank providers (covered by a Caterpillar warranty)
Optional Equipment:
Note

Standard and optional equipment may vary. Consult your Cat dealer for details.

Optional Equipment

Cab precleaner
Cat Engine Brake
Clustered grease fittings
Cold weather packages
Fluid fill service center
HID lights
Mirrors, convex
Mirrors, heated
Spare rim
Visibility package (meets ISO 5006 requirements)
Wheel chocks
Work Area Vision System (WAVS)

Cat Technology Products

Cat MineStar Edge™: Level 2 - Premium (Production Recording)**
**Phased introduction 2022