.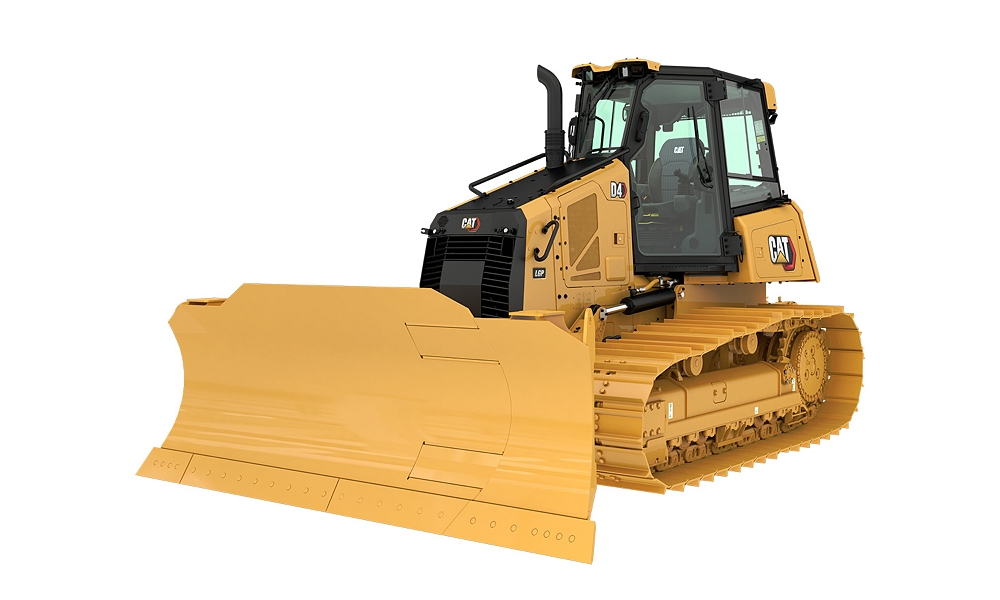 🔍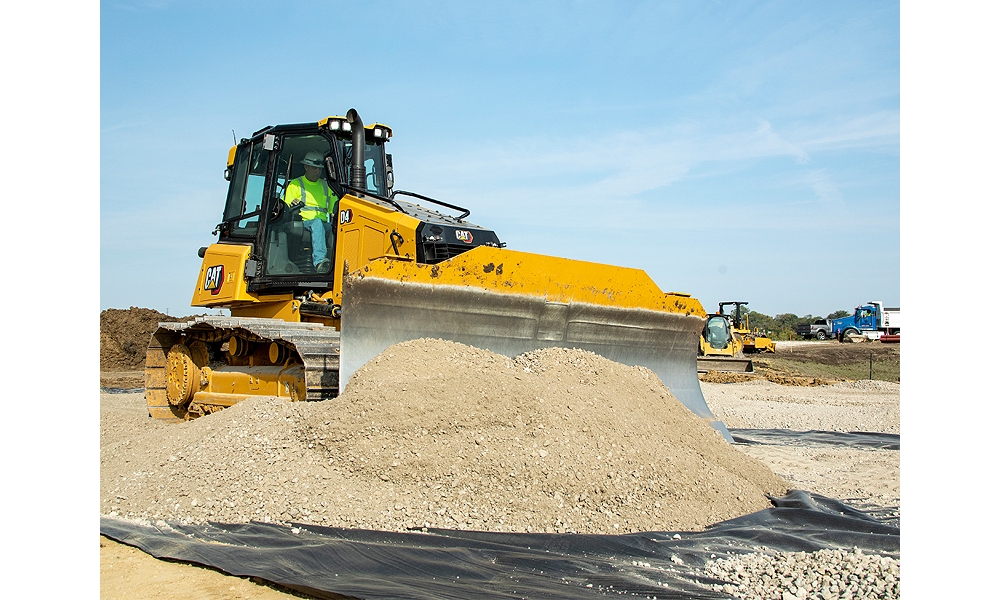 🔍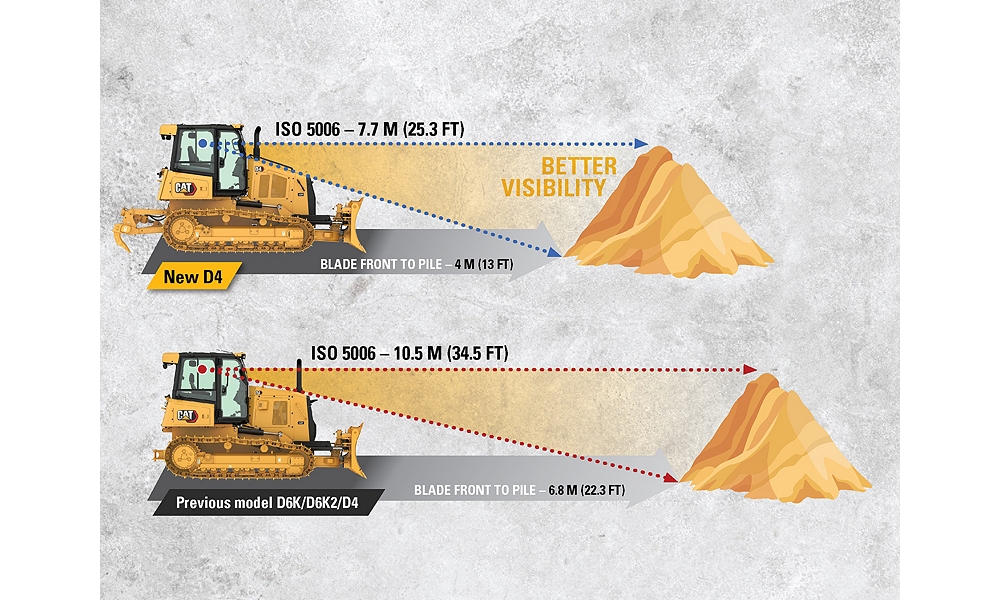 🔍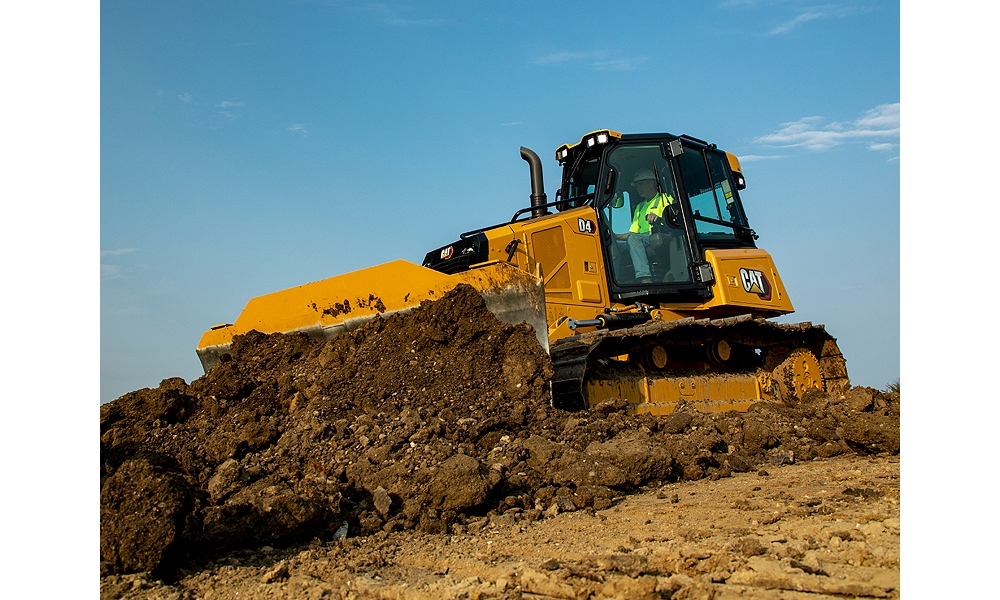 🔍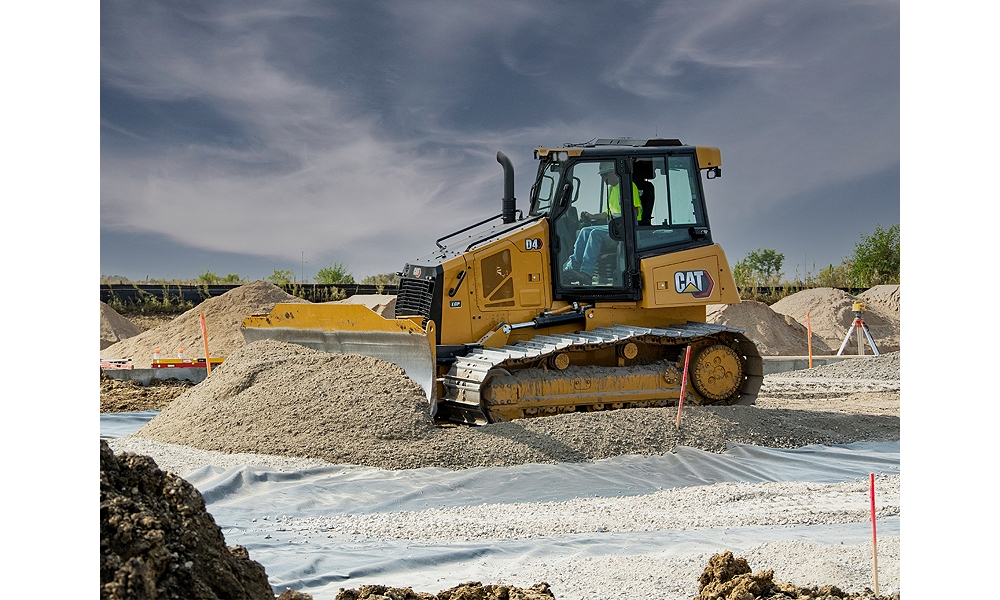 🔍
🔍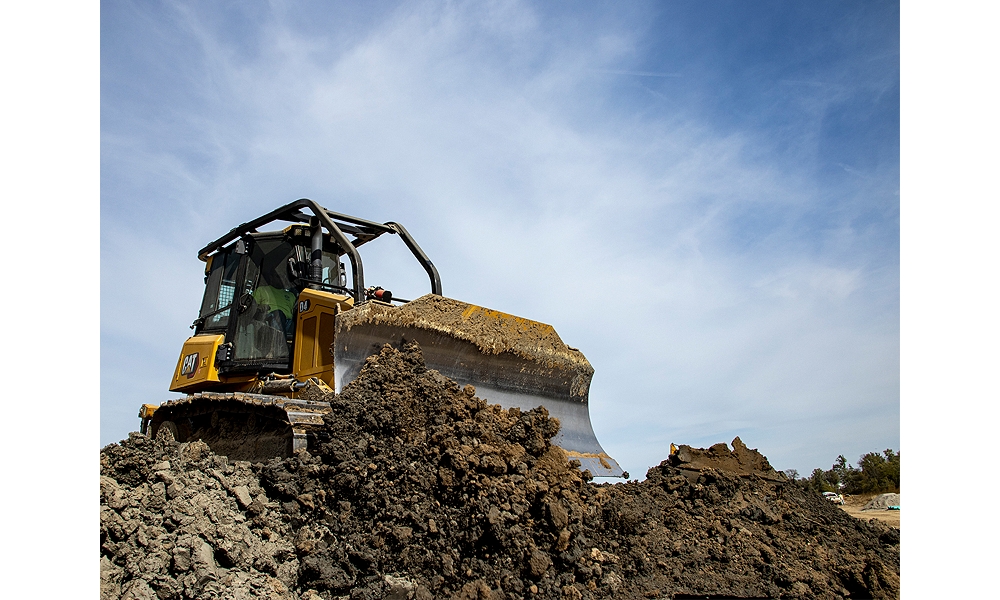 🔍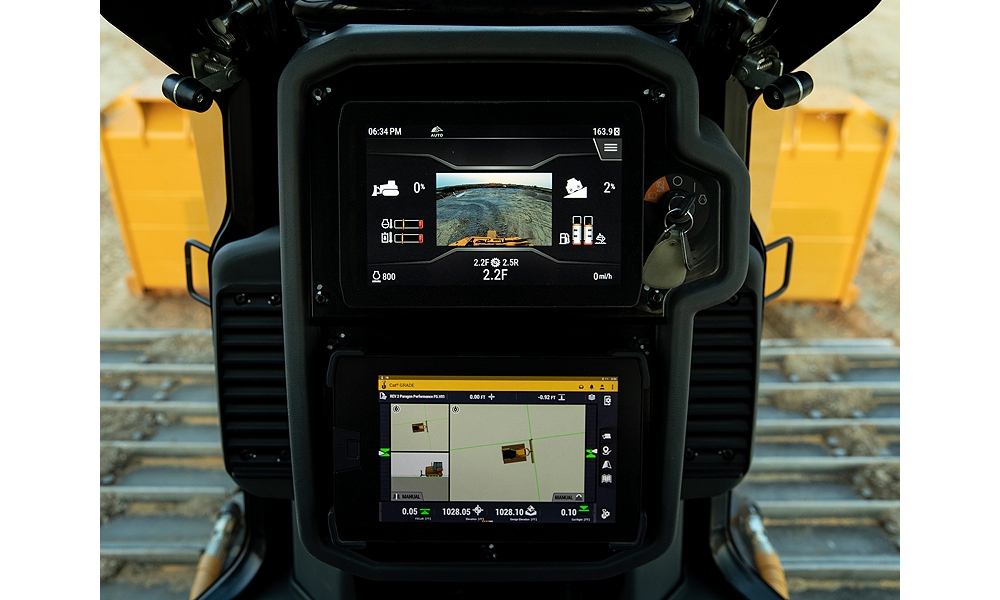 🔍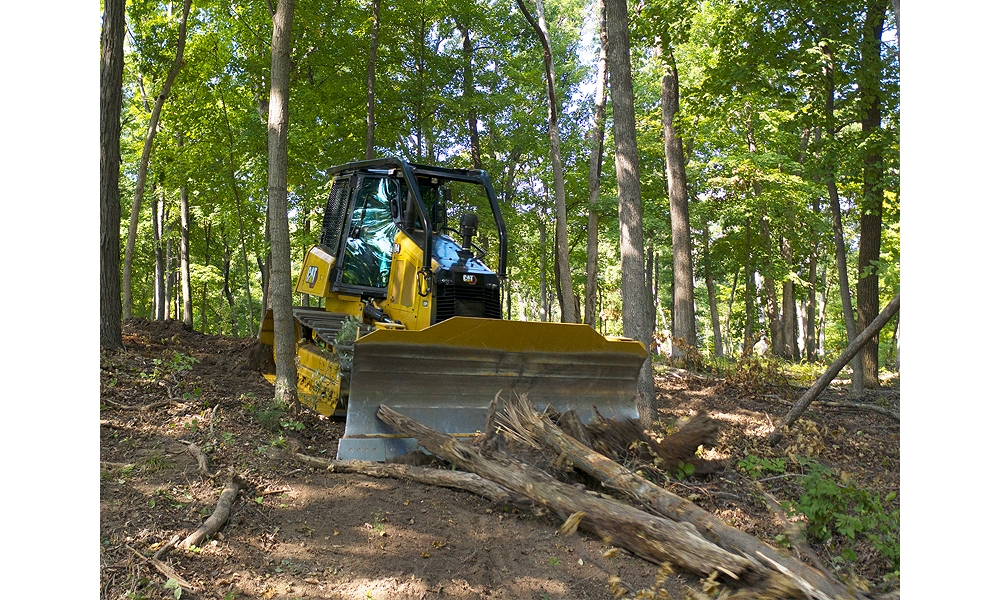 🔍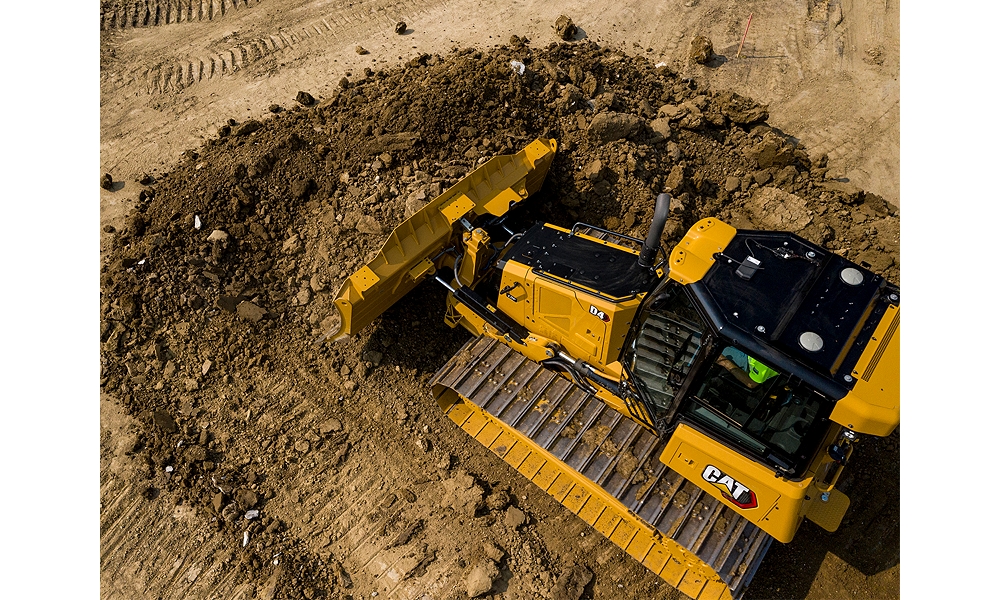 🔍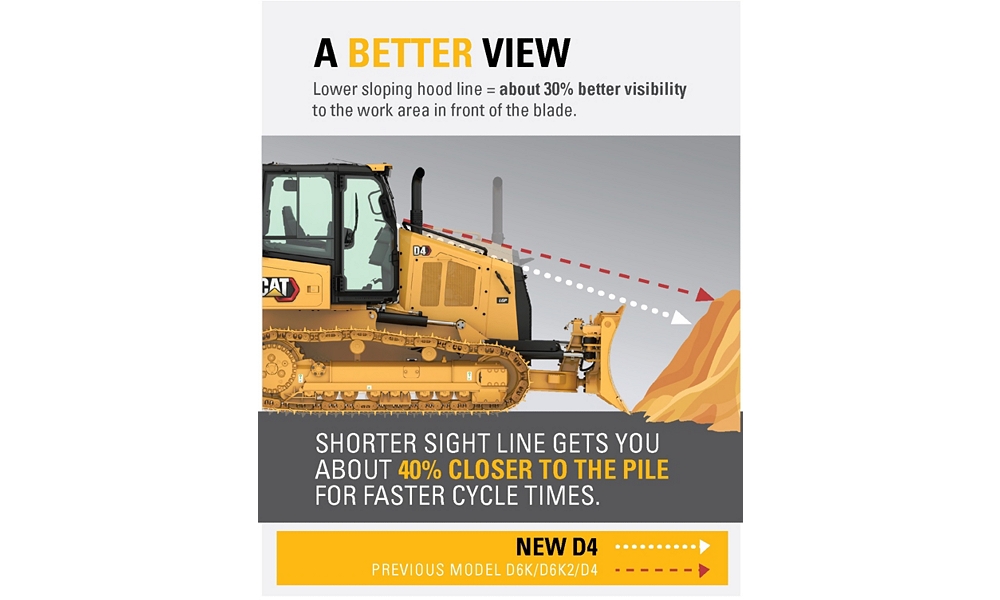 🔍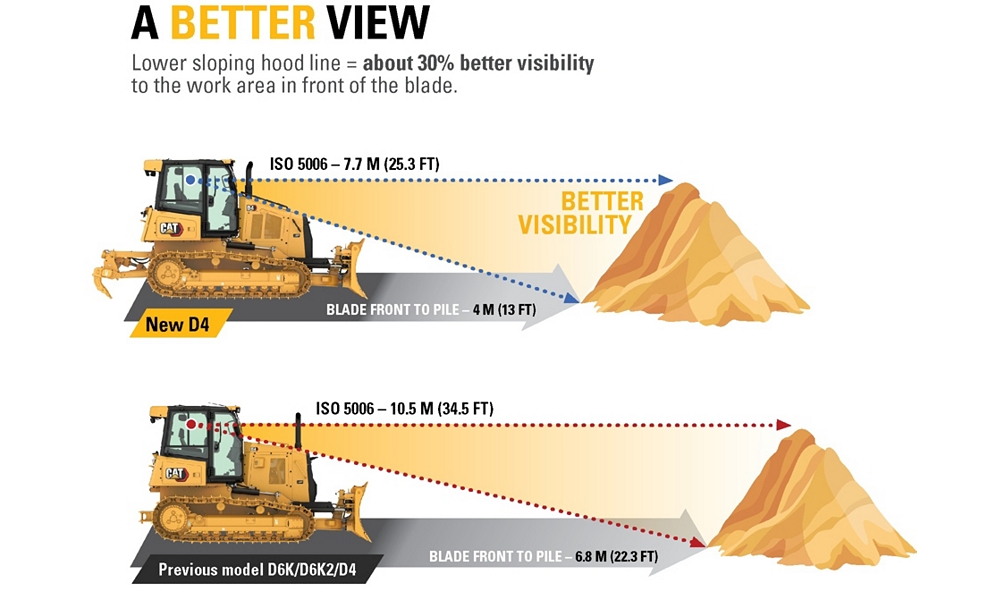 🔍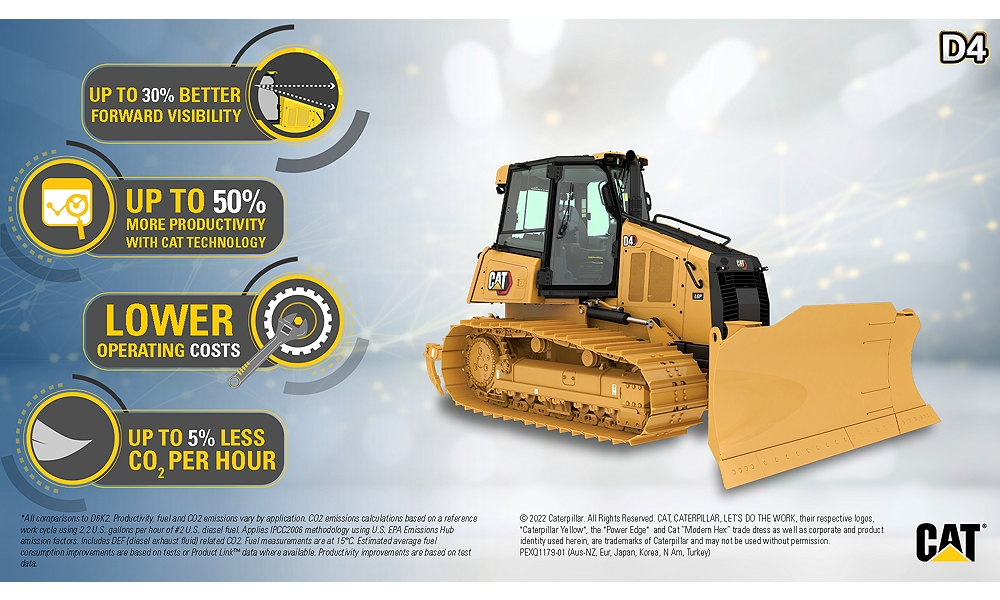 🔍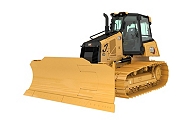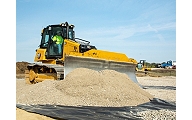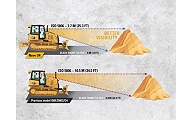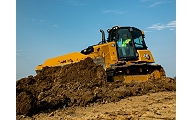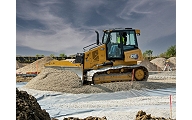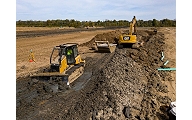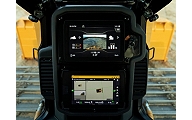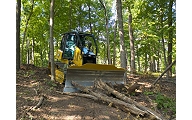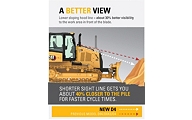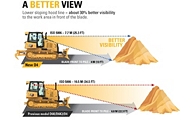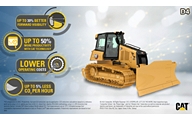 Description
Technical Specifications
Benefits and Features
Equipment
360 View
The versatile Cat® D4 dozer offers the power and precision to get jobs done quickly, plus gives you up to 30 percent more visibility in front of the blade. Easy-to-use technology features help you get more quality work done in less time. Fuel efficiency and service improvements help reduce your operating costs.
Engine
Engine Model
Cat C4.4
Power - Net
130 HP
Net Power - ISO 9249
130 HP
Net Power - ISO 9249 (DIN)
132 mhp
Emissions
U.S. EPA Tier 4 Final/EU Stage V/Japan 2014/Korea Tier 5
Note (1)
Net power available at the flywheel when the engine is equipped with fan, air cleaner, aftertreatment, and alternator with engine speed at 2100 rpm. Advertised power is tested per the specified standard in effect at the time of manufacture.
Note (2)
Cat diesel engines are required to use ULSD (ultra-low sulfur diesel fuel with 15 ppm of sulfur or less) or ULSD blended with the following lower-carbon intensity fuels up to: 20% biodiesel FAME (fatty acid methyl ester) ** or 100% renewable diesel, HVO (
Note (3)
Machine Build Number 16A
Weights
Operating Weight
29259 lb
Transmission
Power Train
Hydrostatic Transmission
Service Refill Capacities
Fuel Tank
69 gal (US)
DEF Tank
5 gal (US)
D4
Operating Weight
29259 lb
Ground Pressure
5.9 psi
Width of Standard Shoe
22 in
Blade
VPAT or VPAT Foldable*
Blade Capacity
4.26 yd³
D4 LGP
Operating Weight
30882 lb
Ground Pressure
4.5 psi
Width of Standard Shoe
30 in
Blade
VPAT or VPAT Foldable*
Blade Capacity
4.98 yd³
Blades
Note
*VPAT foldable blades have the same capacity and width as the XL/LGP VPAT blades.
Air Conditioning System
Air Conditioning
The air conditioning system on this machine contains the fluorinated greenhouse gas refrigerant R134a (Global Warming Potential = 1430). The system contains 1.6 kg of refrigerant which has a CO2 equivalent of 2.288 metric tonnes.
BIG PERFORMANCE, BETTER VIEW
Get a better view of the work at hand with a lower sloping hood line that gives you up to 30 percent better visibility to the area in front of the blade.
Superior maneuverabilty, fast steering response gives you the agility to get the job done quickly.
The undercarriage design, with eight bottom rollers and two carrier rollers, is optimized for smooth finish grading and a better ride, even at faster grading speeds.
Cat C4.4 engine with twin turbochargers combined with a hydrostatic transmission to give you excellent fuel efficiency and the most power-dense drive train in its size class.
All comparisons to D6K2/previous model D4 without Cat Technology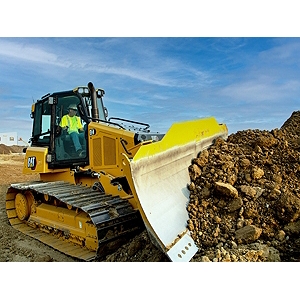 EASY ON OPERATORS
Updated cab offers more comfort and convenience for long days in the seat.
Easy-to-use 10-in (254-mm) touchscreen main display is common across the latest models in the Cat dozer lineup.
Standard High Definition rearview camera shows prominently in the main display.
More comfortable seat offers improved suspension and multiple adjustments for personalized comfort.
Bi-directional control lets you preselect forward/reverse gears for reduced effort and to match your application. Save the settings as operator profile for even more convenience.
Additional storage spaces throughout the cab.
New USB jack and additional 12V ports for added convenience.
Larger step on the C-frame aids access/egress.
Comparisons to D6K2/previous model D4.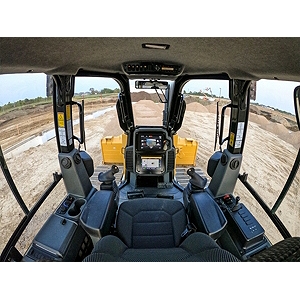 TOP TECHNOLOGY CHOICES
Grade technologies help operators of varied skill levels hit target grade faster and more accurately.
Cat Grade with Slope Assist™ automatically maintains pre-established blade position without a GPS signal – no additional hardware or software needed.
Factory integrated Cat Grade with 3D uses GPS to control the blade so you can get to design plan faster.
Cat Grade with 3D has no blade masts – antennas and receivers are housed in a low-profile roof-mounted spoiler.
Grade operator interface is intuitive and easier to use: 10-in (254-mm) touchscreen, Android OS platform, operates like a smart phone.
Slope Indicate shows machine cross-slope and fore/aft orientation right on the main display to help operators with slope work.
Attachment Ready Option (ARO) comes from the factory with key sensors and wiring installed so you can easily upgrade to fully integrated grade control or blade mounted system.
All Cat Grade systems are compatible with radios and base stations from Trimble, Topcon, and Leica.
Already invested in a grade infrastructure? You can install grade systems from Trimble, Topcon, and Leica onto the machine.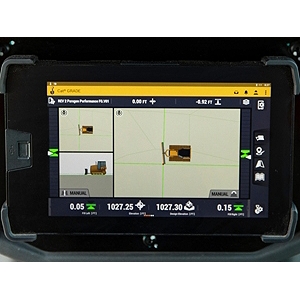 BOOST OPERATOR PRODUCTIVITY
Stable Blade seamlessly works with operator inputs to help produce a smoother surface.
Traction Control automatically reduces track slip to save you time, fuel and track wear.
AutoCarry™ automates blade lift to help you maintain consistent
blade load and help reduce track slip.1
Power Turn provides power to each track to allow dozer to carry heavy loads around turns.
Application Profile lets you save machine settings based on application or operator preference – save multiple profiles for various jobs or multiple operators.
Operator ID allows you to save machine settings and to track individual operator productivity via Product Link™.2
Operator ID with Security (Machine Security System) helps prevent theft and unauthorized operation by requiring an operator to enter an ID to start the machine.2
1Requires Grade with 3D package. Feature not operational indoors or in areas where a GPS signal is not available.
2Can be enabled by dealer technician.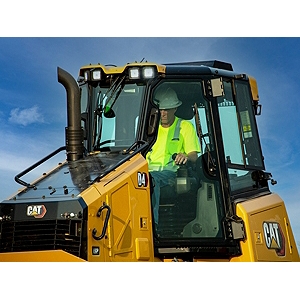 CONNECT TO GREATER EFFICIENCY
Product Link collects machine data that can be viewed online through web and mobile applications.
Access information anytime, anywhere with VisionLink® – and use it to make informed decisions that boost productivity, lower costs, simplify maintenance, and improve safety and security on your job site.
The Cat App helps you manage your assets – at any time – right from your smartphone. See fleet location and hours, get critical required maintenance alerts, and even request service from your local Cat dealer.
Remote Troubleshoot saves time and money by allowing your Cat dealer to perform diagnostic testing remotely.
Remote Flash updates on-board software without a technician being present, at a time that is convenient for you, potentially reducing update time by as much as 50 percent.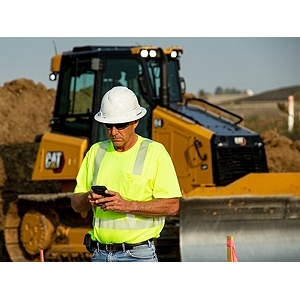 OPERATING COST SAVERS
Eco modes optimize engine speed, while maintaining ground speed and power, to save you fuel in lighter blade load applications like finish grading.
Efficiency features reduce engine speed when idling, or shut the machine down after a specified time, to further save fuel and meet idling regulations.
Efficient cooling package has better air flow, helping to reduce fan speed and save even more fuel in cooler conditions/lighter applications.
Cat Abrasion™ undercarriage is your lowest cost-per-hour solution for high abrasion and low impact jobsites. The design offers double the seal life and eliminates bushing turns, reducing your costs up to 50 percent per hour compared to traditional undercarriage.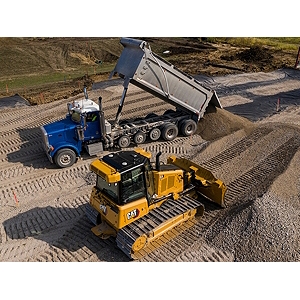 BECAUSE UPTIME COUNTS
Engine oil/engine oil filter service interval has been extended to 1,000 hours*.
Updated fuel system and more than three-times longer DEF filter service interval.
LED lights offer up to six times the life of halogen.
Larger engine compartment door for easier access to service and maintenance points. ​
​Remove lower service panel without tools for quick access to inspect engine compartment and filters. ​
Ground level access to hydraulic filters and primary fuel filter/water separator. ​
Optional bracket mounts to rear of machine to keep a shovel handy. ​
Monitoring system with automatic checks at start up​.
Trunnion grease point can now be reached without bending down.
Optional ground level fast fuel fill.
Longer drawbar platform for more convenient fuel fill/rear camera cleaning.
All comparisons to D6K2/previous model D4.
*First change at 500 hours. Scheduled Oil Sampling (S·O·Ssm) required. Please refer to Operation and Maintenance Manual (OMM) for details.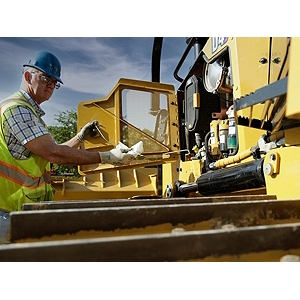 SUSTAINABILITY
The Cat® C4.4 engine meets U.S. EPA Tier 4 Final, EU Stage V, Japan 2014, and Korea Tier 5 emission standards.
The D4 emits up to 5% less CO2 than the previous D6K2*.
Cat diesel engines are required to use ULSD (ultra-low sulfur diesel fuel with 15 ppm of sulfur or less) or ULSD blended with the following lower-carbon intensity fuels up to: 20% biodiesel FAME (fatty acid methyl ester) ** or 100% renewable diesel, HVO (hydrogenated vegetable oil) and GTL (gas-to-liquid) fuels. Refer to guidelines for successful application. Please consult your Cat dealer or "Caterpillar Machine Fluids Recommendations" (SEBU6250) for details.
Auto Engine Speed Control helps reduce unnecessary fuel burn and greenhouse gas emissions by allowing the engine to automatically go into idle mode when the machine is not working.
AutoCarry™ automates blade lift to reduce track slip for maximum efficiency on each pass to help lower fuel burn and greenhouse gas emissions.
Cat® Grade with Slope Assist™ helps you avoid costly rework and wasteful fuel burn and greenhouse gas emissions by automating your blade position without a GPS signal.
Cat® Grade with 3D automates blade movements using a GPS signal helping you follow a grade design, reducing fuel burn and greenhouse gas emissions by improving efficiency and accuracy.
Extended maintenance intervals not only reduce downtime but decrease the amount of fluid and filters that are replaced over the life of the machine.
VisionLink® displays the CO2 emissions for monitored assets, calculated by fuel type for the Runtime Fuel Burned each day in a selected date range.
Remote Flash minimizes downtime and maintenance time while keeping your asset running with maximum efficiency. Alerts for machine updates are sent virtually from your Cat dealer and updates can be deployed without a dealer technician needing to be onsite.
Remote Troubleshoot decreases maintenance time and keeps your machine running with maximum efficiency by allowing your Cat dealer to virtually test the machine while working. Once a problem is identified, a technician can fix it the first time, saving time and money.
*All comparisons to D6K2. Productivity, fuel and CO2 emissions vary by application. CO2 emissions calculations based on a reference work cycle using 2.2 U.S. gallons per hour of #2 U.S. diesel fuel based. Applies IPCC2006 methodology using U.S. EPA Emissions Hub emission factors. Includes DEF (diesel exhaust fluid) related CO2. Fuel measurements are at 15°C. Estimated average fuel consumption improvements are based on tests or Product Link® data where available. Productivity improvements are based on test data.
**Engines with no aftertreatment devices can use higher blends, up to 100% biodiesel.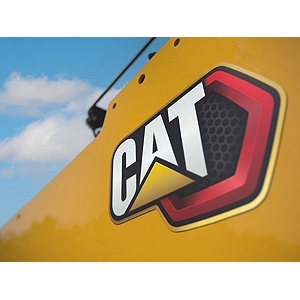 Standard Equipment:
Note

Standard and optional equipment may vary. Consult your Cat dealer for details.

Power Train

Cat C4.4 diesel engine
Air cleaner with integrated pre-cleaner, dust ejector and under hood air intake
Air-to-air aftercooling
Aluminum bar plate cooling system
Auto engine speed control
Dual path, closed loop, hydrostatic transmission
Electric fuel pump
Engine idle shutdown
Hydraulically driven, variable speed fan
Hydrostatic, infinite variable speed transmission

Operator Environment

Standard ROPS/FOPS cab
Integrated air conditioning
Air-suspension cloth seat
Adjustable armrests
10-in (254 mm) touch screen display
Rear vision camera
Electronically programmable speed selector
Programmable/selectable Bi-Directional shifting
Electronic engine air cleaner service indicator
12 V power port
Entertainment Radio ready

Cat Technology

Cat Technology: Stable Blade, Traction Control, Slope Indicate
Product Link, Cellular
Remote Flash/Troubleshoot
Operator ID
Machine Security - Passcode
Compatibility with radios and base stations from Trimble, Topcon, and Leica
Capability to install 3D grade systems from Trimble, Topcon, and Leica

Undercarriage

Heavy Duty undercarriage
Lifetime lubricated track rollers (8 + 2 carrier rollers) and idlers
Tracks 40 sections -560mm (22 in) Moderate Service - Standard
Tracks 40 sections -760mm (30 in) Moderate Service - LGP

Electrical

105 Amp brush-type alternator (24 volt)
Backup alarm
Diagnostic connector
Integrated halogen lights - 4 front, 2 rear

Hydraulics

Three valve-hydraulics
Load sensing hydraulics

Service And Maintenance

Extended service intervals
Ecology drains (engine oil, engine coolant, hydraulic)

Blades

VPAT blade
Manual blade pitch

Attachments
Optional Equipment:
Note

Standard and optional equipment may vary. Consult your Cat dealer for details.

Power Train

Precleaner with turbine
Auto reversing fan

Operator Environment

Comfort cab package
Heavy duty cab package
Radio, AM/FM/AUX/USB Bluetooth

Cat Technology

ARO with Assist: includes Slope Assist, Attachment Ready Option (ARO), Third Party Grade Control Ready, Standard technology features
Cat Grade with 3D: includes full-color 10-inch (254 mm) touchscreen grade display, Grade receivers and antennas, Grade Software Enabled Attachment (SEA), ARO with Assist features
AutoCarryTM (requires Grade with 3D package)
Product Link, Dual Cellular/Satellite
Machine Security - Bluetooth

Electrical

6 LED lights
8 LED lights - premium
Flashing beacon

Undercarriage

Cat Abrasion undercarriage
Moderate service or Extreme Service track shoes
Track guiding guards - full, center, front/rear

Service And Maintenance

Fast fill ready
Bio hydraulic oil
Cold weather package (120V or 240V)
Engine coolant heater (240V)
Shovel mounting bracket
Fuel refilling pump
High speed oil change

Blades

Folding VPAT blade
Power blade pitch
VPAT blade

Attachments

Ripper Ready package
Winch ready
Dual Ripper/Winch Ready package
Winch (dealer installed)
Ripper with curved or straight shanks
Drawbar
Rear counterweight
Protection packages - standard, front or heavy duty guarding
Rear screen