Dozers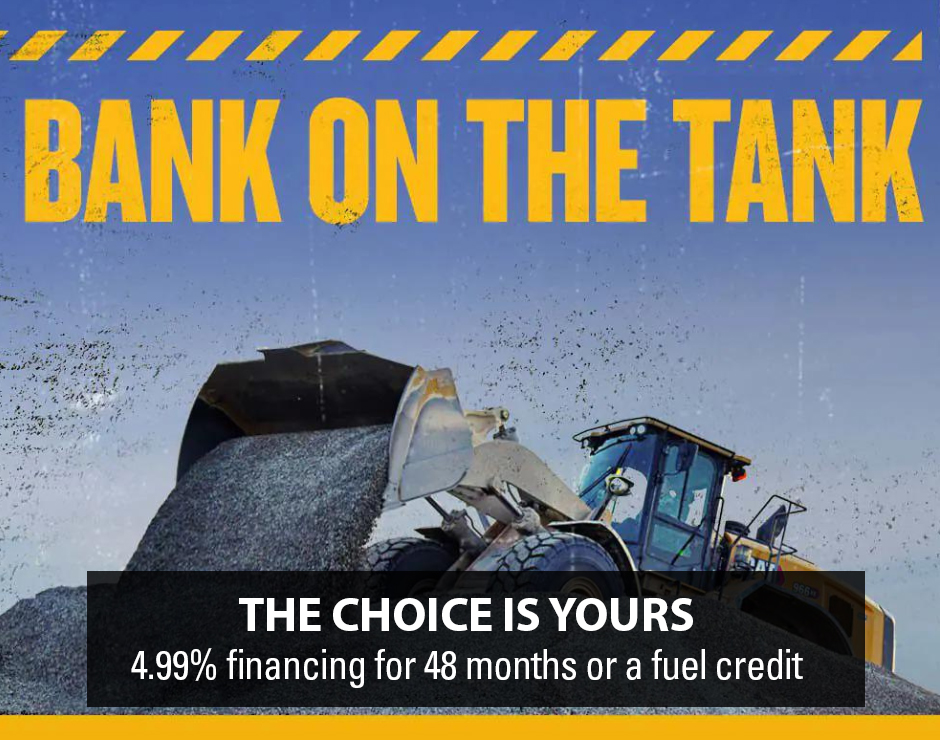 Caterpillar® practically invented the bulldozer, also referred to as a track-type tractor. Early versions of these powerful earthmoving machines made their first appearance more than a century ago. The Caterpillar Tractor Company was instrumental in bringing them to the marketplace and modernizing and upgrading them over the years. Caterpillar continues its long, proud tradition of excellence by offering the most advanced bulldozing equipment in the world.
As the exclusive Cat® equipment dealer for all of Nebraska and Pottawattamie County, Iowa, NMC Cat offers the latest dozers from the worldwide heavy equipment leader. New Cat dozers represent the next generation in technology and innovation.
With more power to keep your projects moving forward, they can increase productivity by up to 50 percent. You'll also experience increased fuel efficiency, which can lower your long-term operating costs. And with fewer filters and fluids and easy serviceability, new Cat dozers feature lower preventive maintenance costs than their predecessors.
Our Lineup of Brand-New Cat Dozers
NMC Cat offers a wide selection of dozers for a broad range of applications:
Mini dozers for sale: Our inventory of small dozers for sale features a compact design for maximum maneuverability — but they still offer enough muscle to get the job done. At less than 105 hp, you'll get optimal speed combined with the versatility you need when performing tasks such as clearing and grading lots, driveway construction, landscaping and back-filling.
Medium dozers for sale: Mid-size dozers provide a little extra power for your more challenging jobsite applications. They also include factory-integrated GRADE technology for faster and more efficient grading, while minimizing the reliance on operator input. Some models also have Slope Assist, which automatically maintains the blade position without depending on a GPS signal.
Heavy dozers for sale: Larger Cat dozers can handle your toughest working conditions with ease. They also feature elevated sprockets that deliver increased pushing power and simplify preventive maintenance tasks. Advanced technology like the Caterpillar Production System increases the machine's efficiency and reduces waste, resulting in lower operating costs.
We'll Provide Top-Notch Service and Support for Your New Dozer
NMC Cat has been serving Nebraska's heavy equipment needs since 1938. We've been around for so long because we always make our customers' needs our number-one priority. You'll find a tremendous selection of Cat replacement parts to keep your dozers on the job, along with convenient online ordering and flexible pickup and delivery options. We also offer cost-effective preventive maintenance programs and expert repair service to maximize equipment uptime and reduce your long-term ownership costs.
Get a Closer Look at Our New Cat Dozer Inventory
Please take a minute to review our current selection of small, medium and heavy dozers for sale. Feel free to stop by one of the seven convenient NMC Cat dealer locations in Nebraska and southwest Iowa for an in-person look and to meet our team. You can also give us a call at 800.628.6025 or contact us online for more information and a no-obligation quote.