Cat® Seal and Fastener General Use Kits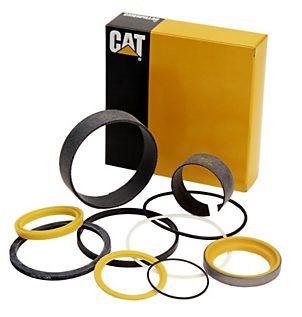 There are many seals and fasteners across your equipment. At NMC Cat, we carry a variety of Cat® seal and fastener kits for your assets to increase your team's productivity. We understand how important it is for your equipment to run properly — NMC Cat has solutions to keep your workers moving on schedule. Cater to multiple parts of your fleet and skip the troubleshooting with seal kits.
About Seal and Fastener Repair Kits
NMC Cat provides an extensive selection of seal and fastener repair kits that enable you to work on equipment by Caterpillar. These kits include the most commonly used hardware on Cat equipment and are ideal for professionals who own diverse technology to complete jobs.
Within each kit, seals and fasteners come in a range of sizes and materials to accommodate your needs. Everything is packaged together in a hardshell case for transport. Move to job sites knowing you can take small hardware pieces with you and prepare for the unexpected.
Complete High-Quality Equipment Repairs
Cat equipment seal repair kits help you finish repairs with solutions that provide factory fitments. Each piece in the seal and fastener kits is designed as a direct-fit replacement for zero troubleshooting when you are in a pinch.
NMC Cat is your source for lip type, pin, O-ring, shim and related seal kits produced with premium rubber and metals. Our team gives you the flexibility to fix and maintain equipment like excavators, backhoe loaders, skid steer loaders and telehandlers. Choose the Cat equipment seal kits appropriate for your repairs and maintenance projects. These kits help you finish tasks across the interior and exterior surfaces of your equipment.
Why Choose NMC Cat for Seal Repair Kits?
NMC Cat is dedicated to getting you back to work. Our team can help you through the seal repair kit selection process so you can find the right option. With seal kits, there's no waiting around for your fasteners and seals to arrive. Expedite the repair and maintenance process using versatile kits with seals and fasteners made in the materials and sizes you require.
We are the official Cat dealer for Nebraska and Pottawattamie County, Iowa, serving multiple industries. Whether you work in the agriculture, construction, power generation, industrial, landscaping, truck repair or waste management sector, count on us to help you find what you require. At NMC Cat, we also offer service and support for your Cat equipment. If there's something you're unable to do yourself, give us a call. We offer trusted repair options so you can maximize your operational capabilities.
Shop Seal Kits Today
Your search for convenient seal repair kits stops at NMC Cat. We take the time to learn about your daily operations and equipment to recommend seals and fasteners that meet your specifications. Many of our offerings are backed by impressive warranties for peace of mind. Buy parts online or at one of our locations today.