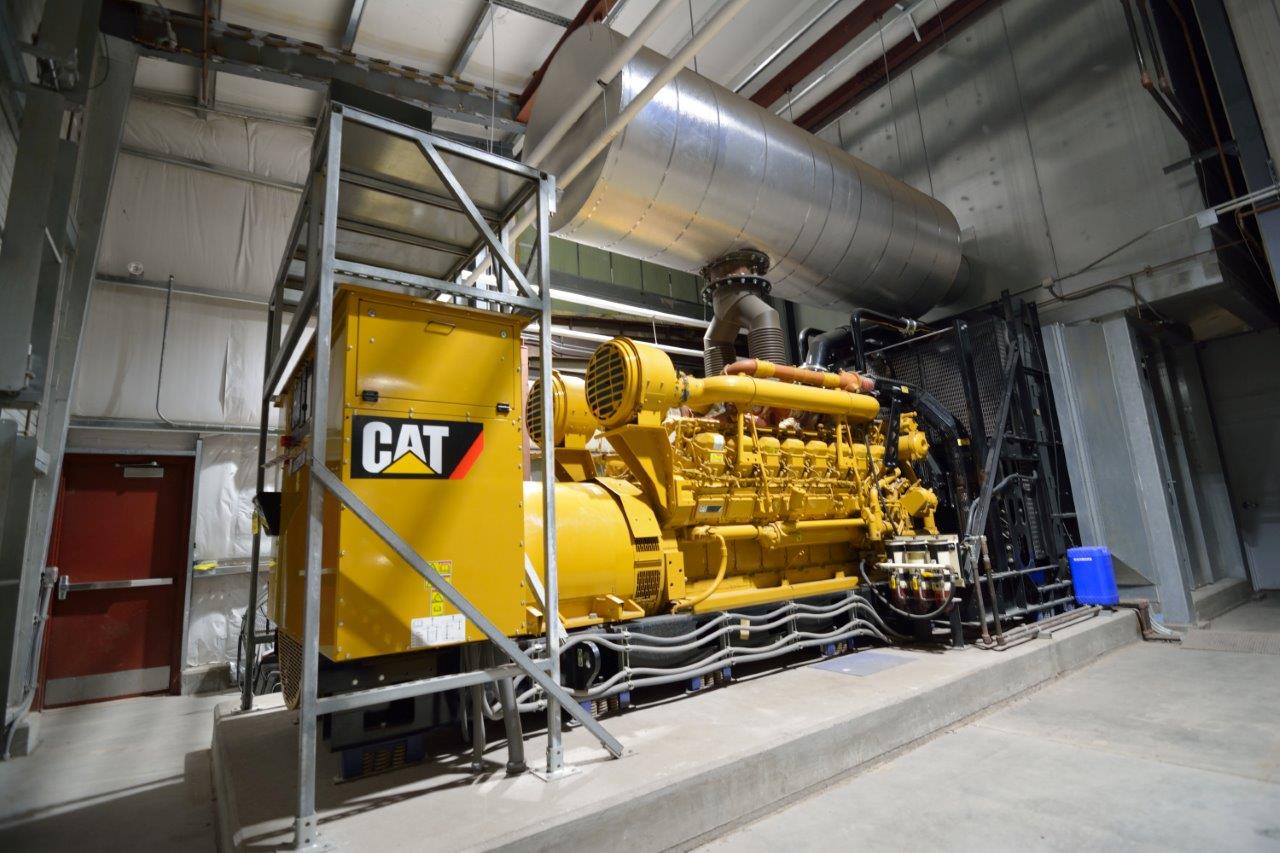 New Power Systems Equipment
>
>
>
New Power Systems Equipment
When you need power generation solutions, trust a world leader in power equipment. Caterpillar® products have the advanced capabilities you're looking for, along with the durability and reliability necessary to get the job done.
For Cat® equipment in Nebraska or Pottawattamie County, Iowa, NMC Cat supplies all the latest power systems equipment so you can stay ahead of the curve. We also provide expert technical support, assisting you with the selection and maintenance of your new Cat power equipment
Cat Power Systems
At NMC Cat, we offer a variety of equipment for all different types of power systems.
Electric Power
We stock complete lines of electric power generators to meet your needs. Our generators are available in two types:
Gas generator sets: Highly reliable and durable equipment you can count on. These units allow for fuel flexibility so you can use a variety of fuel types, including field gases, pipeline natural gases, bio-gas and low-energy landfill gas.
Diesel generator sets: Caterpillar is the world's largest producer of diesel generator sets and engines, providing a wide range of options that meet a variety of specifications.
Industrial
Cat industrial engines are incredibly fuel-efficient, durable and reliable. Our industrial product selection includes high-speed and medium-speed engines for a wide range of applications, including irrigation, mining, earthmoving, material handling and more.
Cat industrial power solutions will stand up to the harshest environments and the most demanding installation conditions, so whatever your equipment requirements may be, Cat power systems can handle them.
Marine
Cat marine engines and power equipment provide the reliability you need. Proven to last in any marine application, Cat marine engines and equipment can withstand the challenges of cargo transportation, commercial fishing and more.
Oil & Gas
Cat engines and power system equipment are used in all kinds of applications in the oil and gas industries, including:
Well servicing
Gas compression
Land and offshore drilling
Workover rigs
Mechanical drives for pumps, cranes and fracturing
And more
Thanks to their advanced technology and rugged construction, Cat products will deliver the low operating costs and durability you need on the job.
Power Quality Systems
The Cat power quality systems we offer include automatic transfer switches (ATS), uninterrupted power supplies (UPS) and switchgear. These systems ensure that all of your equipment is preconfigured to work together and provide optimum performance. From single-source to custom solutions, we can provide the power to keep you moving.
Why Should You Choose NMC Cat?
At NMC Cat, we have a vast selection of high-quality power system equipment for a variety of industries and applications. You will also benefit from our comprehensive support services, as we have the knowledge and experience to help you get the most out of your Cat equipment.
There are many benefits to working with us, including:
Expert technical support
High-quality equipment
Factory-trained technicians
Environmental inspection
Speedy on-site response
Proactive maintenance
And more
For more information, call 800-628-6025 or complete our online contact form and we will get back to you as soon as we can. You can also stop by one of our store locations today to browse our inventory and discuss your machine requirements with our friendly, knowledgeable staff.