Get back in the driver's seat and back on the road with NMC Truck Centers. Our experienced team of technicians service all makes and models of trucks, trailers, buses and RVs. With convenient locations across Nebraska you're never far from full-service repair solutions you can trust.
Oil Change Offers
Our team of highly skilled diesel truck techs, who have extensive experience servicing all major commercial truck makes and models including Caterpillar®, Peterbilt, Mack, Freightliner and many others, are ready to handle any repair and service need.
Contact NMC
Reman Water Pumps
Save even more with $100 off Reman Water Pumps for your medium- or heavy-duty on-highway truck engine.
Review Details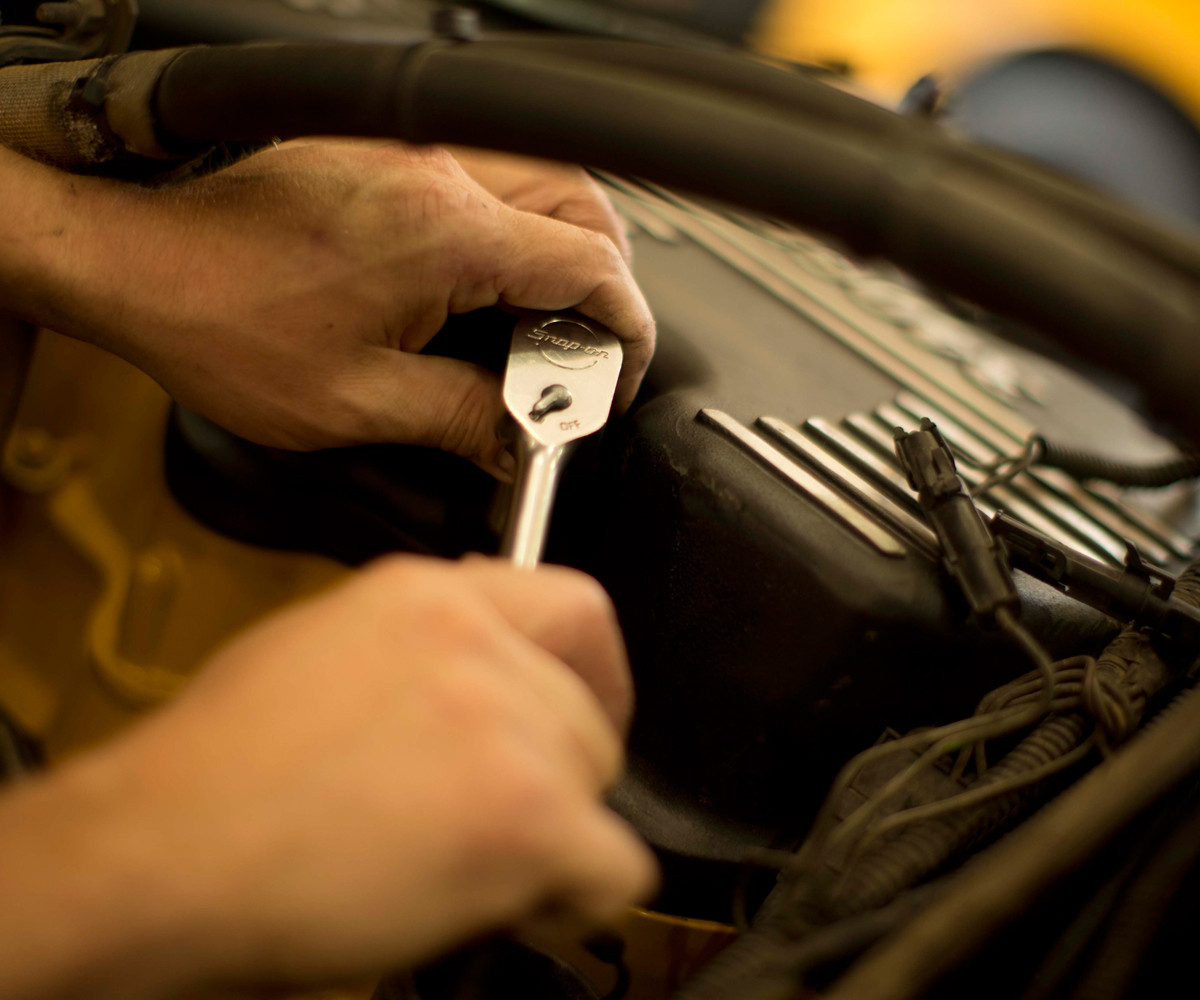 Everything You Need on the Road
SERVICE THAT GETS YOU BACK ON THE ROAD
At NMC Truck Centers, we understand that time is money. That's why we're committed to minimizing your downtime and reducing the short- and long-term costs of managing your fleet.
Our comprehensive semi-truck, RV and bus services include:
Shop Service: Access our comprehensive diesel engine repair services. Our trained team uses the latest technology and tools to get the job done right the first time.
Preventative Maintenance: Reduce your chance of an expensive breakdown with our routine, preventative maintenance.
Total Truck Overhaul and Repair: Update your truck, bus or RV's diesel engine with our overhaul and repair services.
Large-Diesel Engines: Our large-diesel engine services include routine maintenance, like oil changes and clutch adjustments, and DOT inspections so you can keep your downtime to a minimum.
Glider Kits: Partner with our customer-focused and knowledgeable team to build your glider kit.
Parts: Count on NMC Truck Centers for all your replacement products. Choose from new, used and aftermarket parts from Cat® and other leading manufacturers in the industry.
Everything You Need on the Road
SERVICE SOLUTIONS YOU CAN COUNT ON:
At NMC, our truck repair centers offer services to keep your equipment on the road longer. Our trained experts implement maintenance plans to stop failures before they occur, which minimizes your company's downtime and reduces your overall maintenance costs. With NMC's comprehensive, all makes and models service options, we can handle repairs for trucks, RVs, buses and trailers.
We Also offer…
Experienced Technicians with the latest training.
NMC professionals receive training to stay up-to-date with modern technology and techniques to provide the most reliable diesel engine service for our customers. Our certified technicians keep your trucks running, so you can meet the demands of your business. We can service truck chassis, engine and your trailer for any make and model, including Kenworth, Peterbilt, International, Mack, Volvo, Western Star, Thomas Built Bus, Detroit Diesel Engines, Cummins Engines, Navistar Engines, Paccar Engine and more.
With our support solutions, we will minimize downtime and reduce the cost of your short and long-term ownership. Whether you use a commercial or semi-truck, or an RV or bus, we have you covered as your go-to repair partner.
LOCATIONS
At NMC, we have all the latest diagnostic and repair tools to handle any type of semi-truck service or repair job. We provide clients with scheduled preventative maintenance, total truck overhaul and repair, large diesel engine services, glider kits and repair parts. Our inventory of in-stock parts can accommodate all makes of trucks within your fleet. With six convenient locations, we can accommodate your parts and service needs.
TRADE ASSOCIATIONS
NMC Truck Centers is a proud member of the Nebraska Trucking Association.
YOUR DIESEL ENGINE REPAIR PARTNER
Keeping your trucks on the road is essential for meeting the demands of your customers and fulfilling your company's business objectives. NMC's dependable truck service options help minimize costly downtime and reduce your short- and long-term vehicle ownership costs. Contact us today about our comprehensive large engine service in Nebraska for all makes and models, as well as RVs and buses — if it runs on the highway, we're your diesel engine maintenance and repair partner!