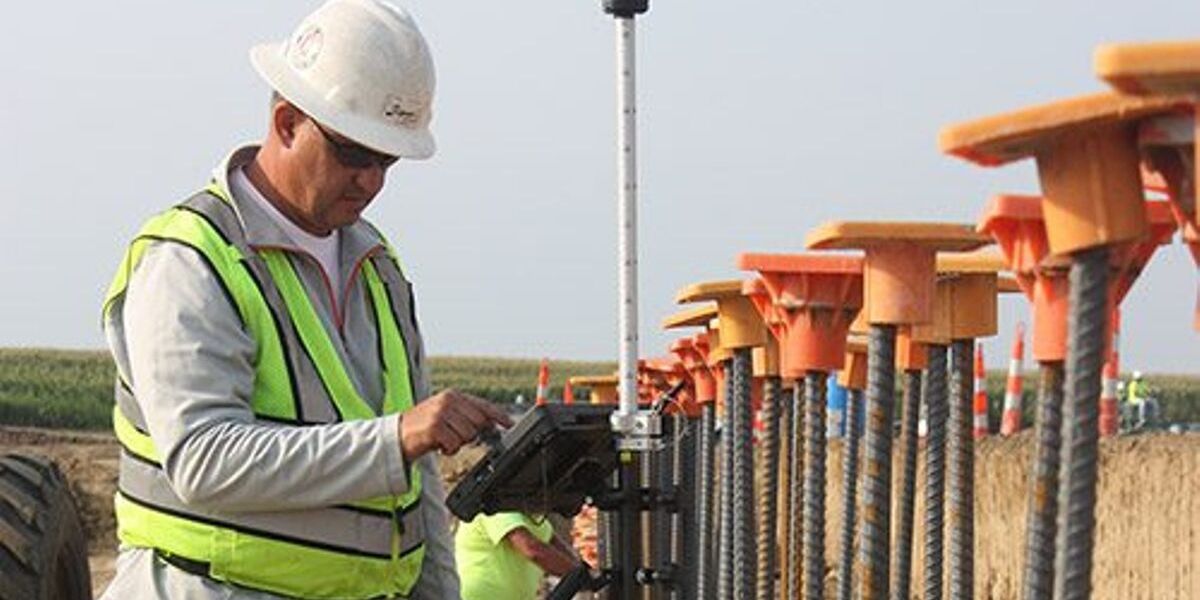 SIGMA Corp
Category: Customer Success Stories
Brent Reeder from SIGMA Corp, a 25-year Omaha-area general contractor focusing on primarily commercial and industrial work, was first exposed to NMC when he began to consider GPS grading and machine control system technology for his company.
Brent had witnessed technology on jobsites through subcontractors and saw the capabilities available and the gains achieved in productivity and accuracy. According to Brent, technology was the way of the future – reducing duplication of effort and the problems that occur with manual revisions to plans.
After talking to plenty of experts and product users, Brent elected to go with Trimble technology via NMC's SITECH MidPlains business group. Brent's first exposure with SITECH MidPlains was a visit to SITECH's location at 14648 Shepard Street in Omaha, NE, after conferring with Derek Drew, SITECH's Manager of Sales and Operations. Brent said an initial brainstorming meeting consisted of several SITECH employees where ideas were scoped out and needs were examined.
Brent ultimately made the decision to go with Trimble and SITECH based on the proliferation of the Trimble product in the community and the ability to speak the same language as his subcontractors.  Additionally, with technology of this magnitude Brent knew he'd need support during the learning curve. But, as he learned, with the help of SITECH Midplains the learning curve is short and a lot easier to master than he initially believed. Brent says Derek and" his crew" have been "absolutely phenomenal" in their support, with "second to none" service. Brent says SITECH MidPlains' level of support is always there when he needs them -"SITECH is able to assist over the phone or be at my jobsite immediately."
After the purchase decision was made, Brent worked with the SITECH team as they custom built models based off plans from architects and engineers. One of the most important aspects to Brent is the consistency in the project able to be gained by using technology. The Trimble Total Station allows him to build to a level of precision that is of vital importance to his customers and not easily achieved manually. Brent envisions a day when he is able to supply the entire construction model electronically to a number of subcontractors so that everyone works seamlessly off one set of plans.
Brent has learned first-hand the ability for precision and time savings that his Trimble technology from SITECH MidPlans brings to the jobsite. He is able to be more competitive in his bids as well as work around constraints in the labor market.
SITECH continues to help Brent adapt his models, work with layers, and operate the equipment. SITECH was able to get SIGMA Corp up and running quickly so that no time was lost on the job. The level of service is a "big deal" to SIGMA and was a primary factor in their decision to go with Trimble equipment from SITECH MidPlains. "We're real pleased with the product that is the future of the way buildings will be built going forward. I don't regret the decision one bit."