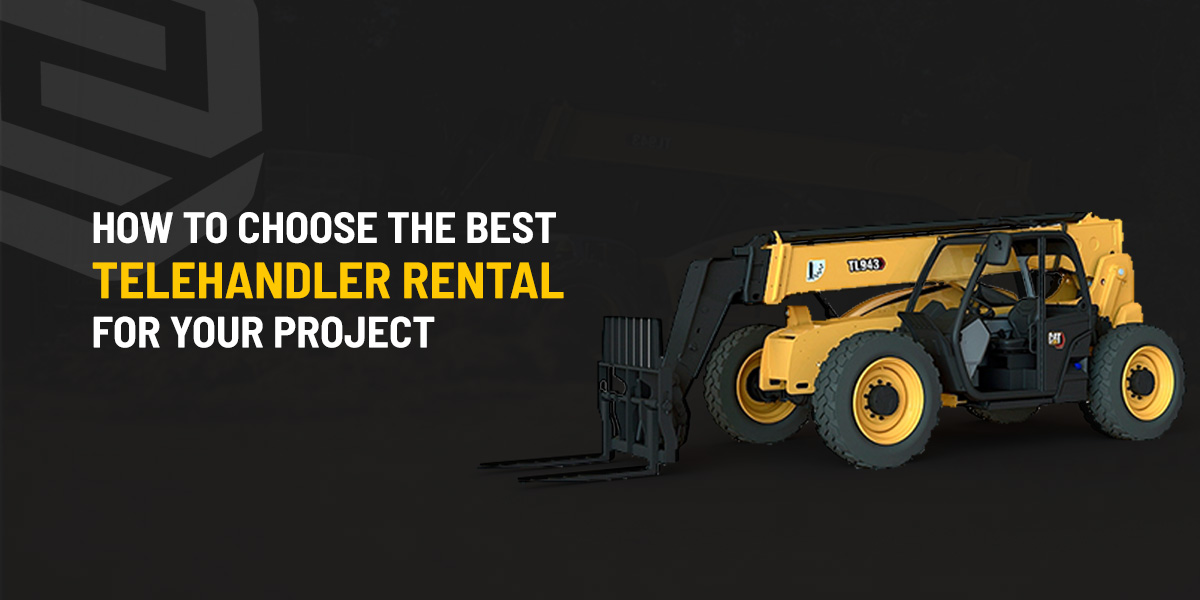 How to Choose the Best Telehandler Rental for Your Project
Category: Rental
Sifting through the many telehandler options on the market can be challenging when you're searching for a reliable rental. Simplify the process by analyzing your project's requirements and matching those needs to telehandler features. Understanding what you need from your telehandler will help you find the best rental option for your project.
Ask yourself the following questions to find your ideal telehandler rental:
How Much Weight Does the Telehandler Need to Lift?
The weight capacity — the weight the telehandler can lift — is based on its boom length and machine weight. The amount varies from model to model, typically ranging between 4,000 and 12,000 pounds. This factor is the most critical to consider because it's vital for safe operation. Choose a model that can handle more weight than your expected load sizes to prevent tipping.
What Maximum Reach Do You Need?
The maximum reach is how far the telehandler's boom can extend horizontally and can range from 10 to 45 feet. This factor matters because it determines if the telehandler can safely transport your loads, especially at high heights. Using a telehandler with an insufficient maximum reach creates a tipping risk.
How Far up Should the Telehandler Extend?
The lift height of a telehandler is how far the machine can lift loads vertically. Based on the telehandler's weight, this specification can vary between 20 and 56 feet. Lift height may not coordinate with maximum reach since some telehandler models are designed to lift heavy loads at lower elevations.
What Terrain Will the Telehandler Work On?
Rent a telehandler designed to handle the specific terrain challenges of your job site. Telehandlers are typically divided into indoor and outdoor models. Indoor telehandlers have tires to navigate across flat surfaces easily. Models intended for outdoor use have components like outriggers to navigate challenging terrain conditions like uneven ground, loose soil, mud, ice and more.
What Time of Day Will the Telehandler be Used?
In addition to where, consider when you'll use the telehandler. Nighttime projects require more equipment to ensure worker safety, so consider renting a telehandler with lighting for the boom and around the machine. Road lighting is also available to give telehandlers turn signals, brake lights and headlights.
Which Attachments Does Your Material Need?
Telehandlers can be outfitted with attachments like buckets, grapples and forks to accomplish various tasks, improving productivity. If the material you're working with requires a certain tool, make sure it fits your telehandler rental. Compatible attachments connect to the telehandler securely, reducing equipment damage and enhancing safety. The rental experts at your local equipment dealer can help you select the right work tool for your telehandler.
Find a Telehandler Rental at NMC The Cat® Rental Store
NMC The Cat® Rental Store has the rental telehandler your project requires. We maintain an extensive rental inventory of telehandlers with a range of operating specifications. Choose models from industry-leading manufacturers like Caterpillar to ensure a high-quality rental. Contact us today for more information about our telehandler rentals in Nebraska and the Upper Midwest!