>
>
>
The Many Uses of a Telehandler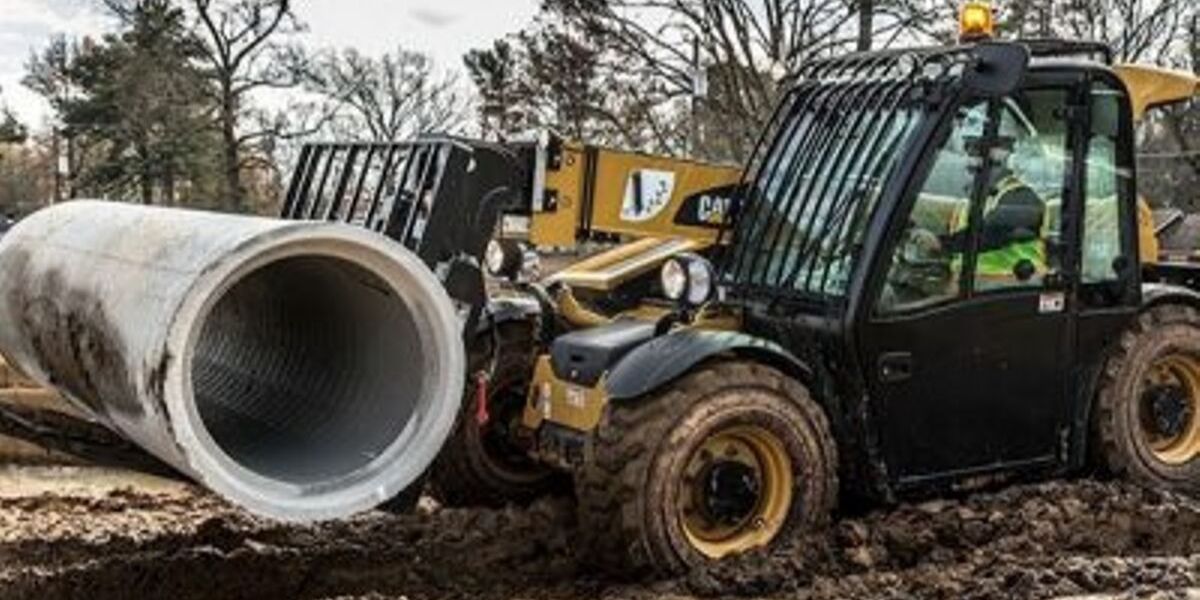 The Many Uses of a Telehandler
Category: Equipment and Solutions
Also known as a telescopic handler or boom lift, the innovative telehandler is essential equipment for an extensive range of industries and applications.
Telehandlers combine the lift capacity of a hydraulic forklift with the reach and elevation of a crane for an exceptionally versatile and efficient machine. The telescopic, articulating single boom design extends forward and upwards for maximum lift heights that can be over 50 feet, while powerful hydraulics allow for a rated load capacity of up to 12,000 pounds. Coupled with work tool attachments ranging from buckets and jibs to pallet forks and aerial work platforms, you gain the ability to tackle multiple tasks with a single machine.
If you're looking for equipment capable of boosting productivity while improving safety and efficiency, consider just a few of the many uses of a telehandler:
Material handling: A primary use for telehandlers is carrying heavy loads from one place to another. The compact frame and impressive maneuverability make it possible to access tight areas large forklifts are not able to. Telehandlers are used on farms, warehouses, distribution centers and a variety of other job sites. Whether you need a solution for picking up pallets from inside a barn or storage shed or an easier way to place loads onto flatbed trucks or a rooftop, telehandlers get the job done with speed and efficiency.
Elevated positioning: The telescopic reach of a telehandler boom allows businesses to safely position personnel high above the ground. It's also a less labor-intensive way to deliver tools and materials to heights. The typical work platform attached to the boom can hold 500 to 1,000 pounds or more. Telehandlers are ideal for construction sites, allowing you to reach out and over obstacles, and are also commonly used in repair and maintenance. From maintaining utilities and changing light fixtures to painting and cleaning walls and ceilings, telehandlers put your workers in the optimal position indoors or out.
Snow removal: Among the many uses of a telehandler is the ability to plow snow in the winter months. Fitted with the appropriate work tools, you're able to clear away snow, ice and debris to keep productivity moving and provide a safer work environment. Snow bucket, push and plow attachments are available.
Sanitation and recycling: Telehandlers offer a broad range of advantages working in waste removal and recycling centers. The machines can be coupled with buckets for carrying, blades for pushing, grapples for grabbing and hooks for towing. Telehandlers are fuel-efficient and simple to learn, meaning reduced operating costs and training requirements.
Putting Telehandlers to Use for Your Business
Telehandlers are available in a variety of sizes and configurations to meet the needs of all different types of operations. If you're interested in learning more about the versatility of telehandlers, contact the heavy equipment experts at NMC Cat. We carry an extensive selection of new Cat® telehandlers that set the standard for all-around visibility and lift and reach capacity in the industry. Our educated team will be happy to help you identify the telehandler models suited to your applications.