>
>
>
Compact Track Loader vs. Skid Steer Loader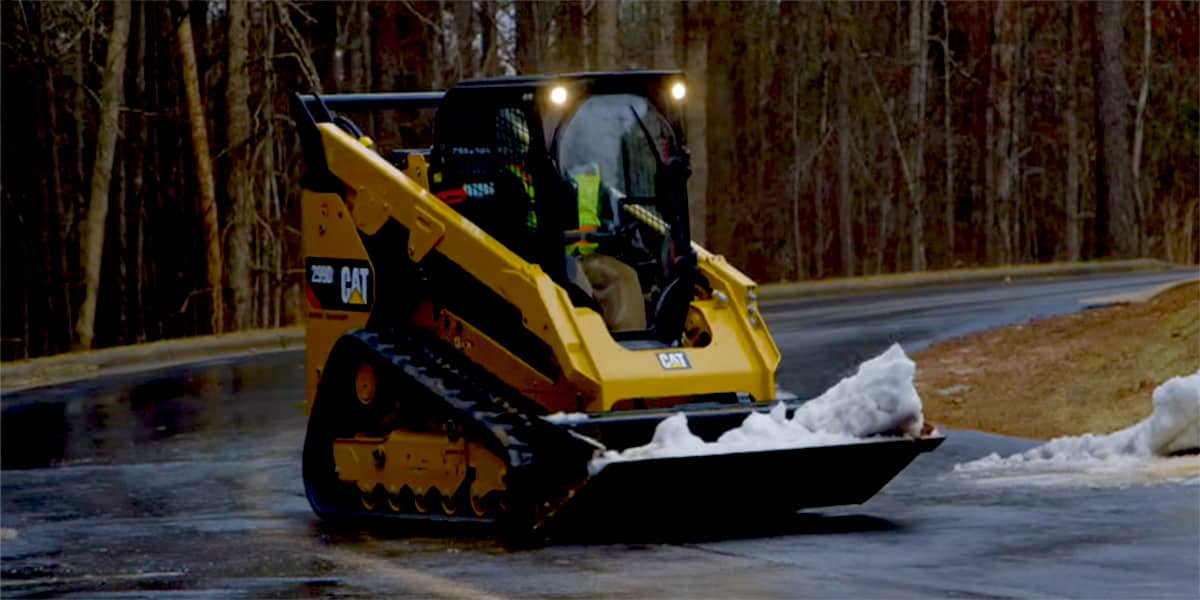 Compact Track Loader vs. Skid Steer Loader
Category: Equipment and Solutions
At a glance, a compact track loader and a skid steer loader look just about the same — with the distinction that one has wheels and the other rubber tracks. It's true that skid steers and compact track loaders are often used to accomplish similar tasks and they do share a variety of traits and similarities. Both types of machines have a small footprint that makes them easy to store and navigate around congested job sites. They're incredibly versatile thanks to work tools and attachments, they are highly capable in loading applications and provide exceptional visibility.
However, in the age-old battle of compact track loader vs. skid loader, there is a variety of differences between these two popular pieces of construction equipment. Understanding the difference can help your business boost productivity and reduce owning and operating costs. If you're wondering which machine is best for your needs, consider the following skid steer to compact track loader comparison.
Benefits of Skid Steer Loaders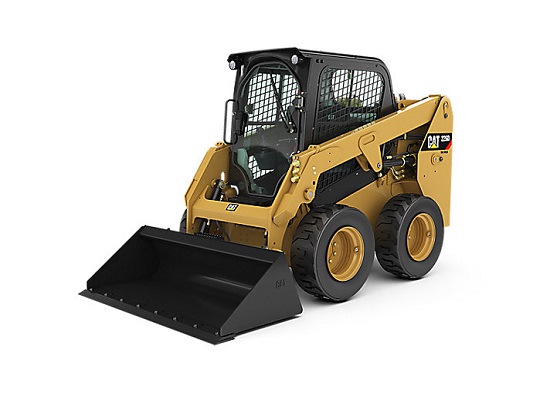 A skid steer is among the most versatile and reliable pieces of equipment for agriculture, general construction, landscaping, road work and many other industries. These highly productive wheeled machines are the ideal choice for working on hard and abrasive surfaces, providing increased speed and efficiency in paved-road applications. The wheels, rather than tracks, offer superior maneuverability and eliminate maintenance costs and upkeep relating to caring for the undercarriage. Additional advantages include:
Lower price tag by as much as 25%
Less time cleaning and servicing
Greater bucket capacity
Increased hydraulic power
A broader range of attachments
When Compact Track Loader's Make More Sense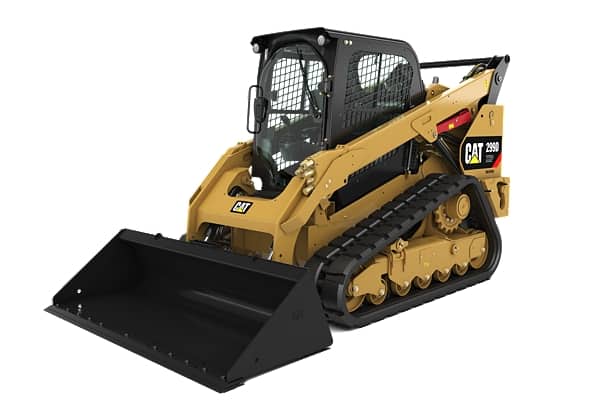 What the track loader gives up in terms of speed and maneuverability, it makes up for with operator comfort and productivity in dozing and earthmoving jobs. Compact track loaders are designed to provide lower ground pressure with extra flotation and traction to handle challenging underfoot conditions. Track-type loaders are capable in soft and sandy, uneven, muddy, snowy and wet environments, sloped and varying surfaces and frozen earth. The rubber track system reduces disruption to work in established turf sensitive surfaces such as parks, landscaped properties, nurseries and golf courses.
When comparing compact track loaders to skid steer loaders, a tracked machine advantages include:
Exceptional tractive power for dozing applications
Even weight distribution for a lighter footprint
Superior grading and grade control capabilities
Final Words on the Skid Steer Loader to Compact Track Loader Comparison
Rather than asking which machine wins the battle of compact track loader vs. skid steer loader, it's more productive to find out which is best for your particular requirements. The experts at NMC CAT will be happy to assist in analyzing your needs to determine the most efficient solutions. We carry new and used skid steer and compact track loaders sales as well as rental options to help you access top quality heavy equipment on a temporary basis.
Explore our current selection of equipment and machinery manufactured by Caterpillar, and contact us for additional information and a free, competitive quote.