>
>
>
What's the Best Mini Excavator for Your Project?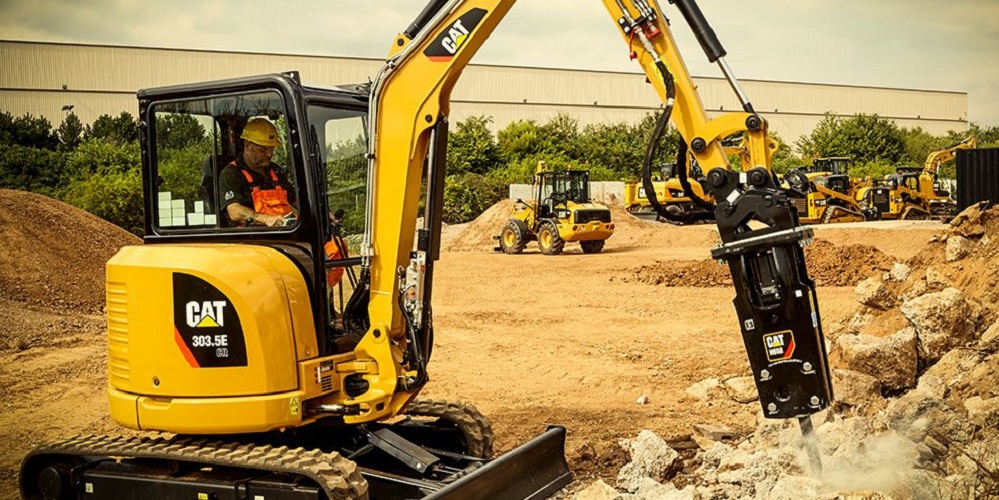 What's the Best Mini Excavator for Your Project?
Category: Equipment and Solutions
The best mini excavator will meet your project's needs and get the job done efficiently. NMC Cat® provides many mini excavator options with different capabilities and specifications. Consider the details of your project and job site so you can find one that will work best for you.


Best Mini Excavators for Your Needs
There are several key details to consider when choosing a mini excavator. Your excavator's size requirements will depend on what your job site looks like and how much room you need to navigate. Your excavator's digging and lifting capabilities are determined by the type of work you are doing.
Listed below are a few of the best compact excavators from NMC Cat. They have varying specifications so that you can find one that meets your specific needs.
This mini excavator weighs just over 2,000 pounds and has a net power of 13 horsepower, making it a small, easily transportable excavator solution. With a width of just 2.4 feet, this low-cost excavator can easily fit through narrow entrances and navigate tight job sites.
302.7D CR Mini Hydraulic Excavator
This zero tail swing machine lets users maneuver in confidence with compact dimensions and a unique configuration without added counterweight. This mini excavator delivers excellent machine control for easy navigation in hard-to-access work sites.
304E2 CR Mini Hydraulic Excavator
This model offers a 40.2 horsepower net power and a dig depth of 135 inches. Durable hoods and framing allow you to operate the machine comfortably and accurately from a high-quality suspension seat with armrests. The 100% pilot controls give this machine consistent and lasting controllability.
Work in comfort during all-day projects with this excavator's improved air conditioning system. This powerful mini excavator also has a Next Generation Monitor for customized operator preferences and easily accessible machine information.
With 69.5 horsepower, this model delivers maximum power from a compact frame for peak performance in a wide range of applications. Enjoy increased lifting, travel, swinging and multi-functional performance to get the job done accurately and effectively.
Get in Touch With NMC Cat® for All Your Mini Excavator Needs
NMC Cat offers a wide range of quality mini excavators for sale or rent. You can browse our full selection of mini excavators online to find one that suits your needs and budget.
Reach out to one of our experienced team members for help in making your selection.