>
>
>
Your Guide to Shop.Cat.Com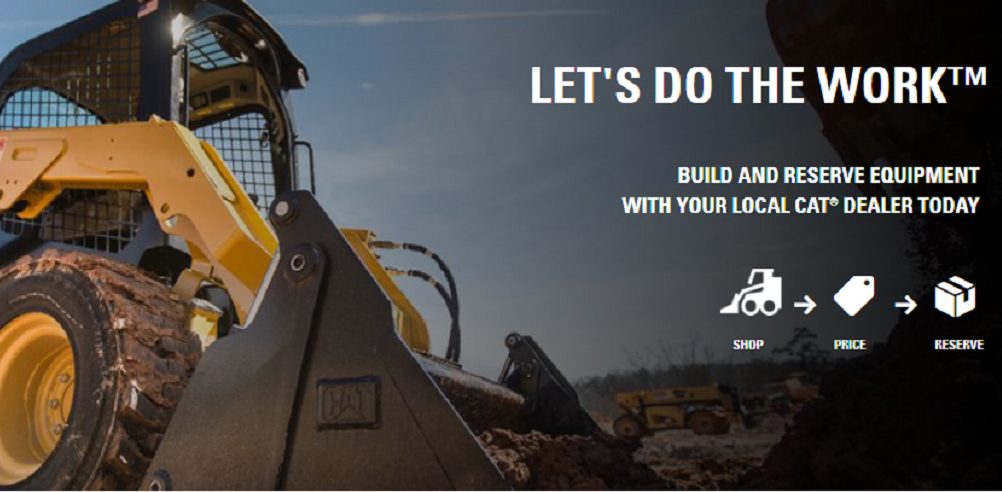 Your Guide to Shop.Cat.Com
Category: Equipment and Solutions
Shop.Cat.Com is your one-stop shop for all of your equipment, attachment and tool needs. No matter where you are, you can search based on your location and see the available equipment in your surrounding area. From new to used equipment, Shop.Cat.Com has you covered with a website that's easy to navigate from the comfort of your home or office. You can request a quote, apply for financing and even speak to an expert dealer at a time that's convenient for you — all at Shop.Cat.Com.
How to Navigate Shop.Cat.Com
If you need equipment from NMC Cat, start by navigating to our Shop.Cat.Com page. You'll be able to search for any equipment model, part or merchandise you need. Click on one of the equipment categories or use the search bar. Your search results will include a range of information so you can be well-informed and confident in your purchasing decision.
Product details for equipment on Shop.Cat.Com include:
Starting MSRP
Operating weight
Net power
Dimensions
Photos and videos
Recommended attachments
Full list of specifications
Warranty and return information
Making a Purchase on Shop.Cat.Com
Once you have found a machine or attachment that meets your demands, the buying process is fast and efficient. If you're purchasing heavy equipment, you'll choose between "Quick Order Package" or "Machine Only." The first option allows you to add additional attachments or an Equipment Protection Plan (EPP), or you can select "Machine Only" if you only want the machine.
After you have chosen either option and added on your attachments and EPP, click "Add to Order," then review your order in the cart and complete your purchase. Shop.Cat.Com accepts a variety of payments, including:
Cat® Financing
Credit cards
Personal financing
Once you have filled out the payment information and confirmed that your order is correct, your local Cat dealer will receive the order and call you to verify your purchase. You will also receive documentation via email with your purchase and financing details.
Cat® Financing
If you choose the Cat Financing payment method, you will start an application for Cat Financing. Within the application, you'll provide information about your business, references and other details that are essential for the approval process. Once you have finished the application, seal it with a digital signature and submit by clicking "Finish." An email will confirm that your application was received, and you should hear back quickly thanks to the fast review process.
Take Advantage of the Many Benefits of Shop.Cat.Com
Shop.Cat.Com gives you access to your local Cat dealer's inventory, financing and scheduled pick-up options. You can even speak with an expert dealer at any time. Order everything you need to grow your business, including necessary equipment, attachments and more, all at Shop.Cat.Com.
Ready to get started or have a few more questions about Shop.Cat.Com? Reach out to NMC Cat for expert assistance. Call us at (800) 628-6025 or contact us online today.