>
>
>
Which CVA Agreement Is Right for Me?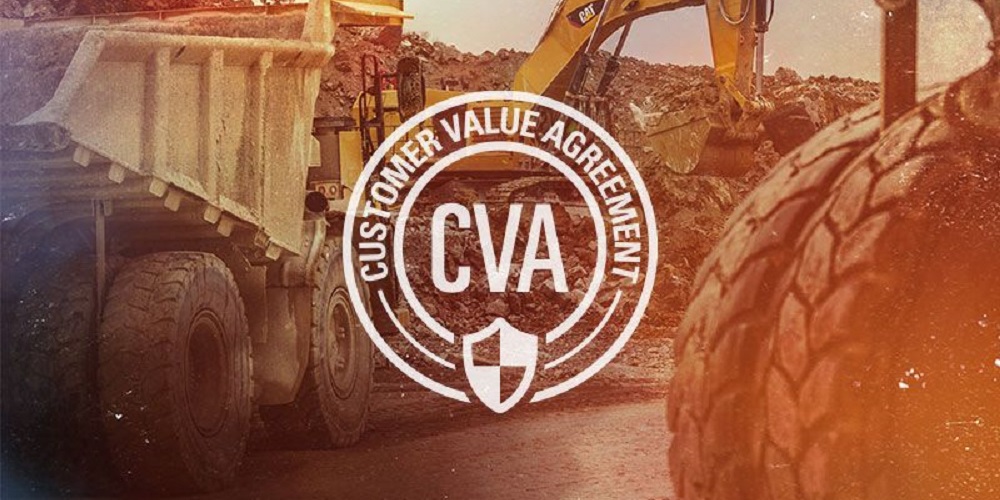 Which CVA Agreement Is Right for Me?
Category: Equipment and Solutions
A Cat® CVA (Customer Value Agreement) is the perfect solution to ensuring company-owned investments stay in peak operating conditions. Have the professionals at NMC Cat oversee your preventative maintenance needs so you always finish the job by the deadline.
What Is the CVA at NMC Cat?
Our Customer Value Agreement makes it possible to schedule routine maintenance without all the obstacles. Purchase new or Cat certified used equipment from NMC Cat, and we will help you select a custom plan that meets your requirements for support. As long as you own genuine Cat equipment, you are eligible for the program.
Reasons to Enroll in a Cat® CVA
When you partner with NMC Cat, you can settle on a Cat CVA for a single piece of equipment or your entire fleet. Leave the coordination of repairs and upkeep to our staff, as we take care of organizational tasks so you are free to use your time elsewhere. Some of the advantages of a Cat CVA include:
See equipment maintenance updates via the Cat App.
Assess machine inspection results from your remote location.
Gain access to compatible parts from NMC Cat for quicker repairs.
Factory-trained technicians perform work on your investments.
Your business sees zero surprise costs during service.
Plans are tailored to suit your specific goals and budget.
Multiple plan levels are available to exceed your expectations.
Types of Cat CVA Plans Available
At NMC Cat, we understand that all construction teams operate in a unique way. One of our representatives will be glad to walk you through the four CVA options available for your crew in Nebraska:
Basic CVA: The Basic CVA level is geared toward businesses that call for minimal assistance with machine maintenance. Your team will oversee upkeep and repairs, but NMC Cat will assist with fluid analysis services and filter products.
Standard CVA: Set yourself up for repeat success with everything included in the Basic CVA level and more. We provide products relating to engine oil, transmission oil and hydraulic oil. NMC Cat covers labor for select preventative maintenance work taking place between 1,000 and 2,000 hours.
Premium CVA: Our Premium level plan covers parts and labor for multiple preventative maintenance tasks ranging from PM1 (250 hours) to PM4 (2,000 hours). This includes engine oil, engine oil filters, fuel filters, and fluid analysis procedures.
Ultimate CVA: The Ultimate level agreement offers customers all the parts and labor necessary for preventative maintenance services available through NMC Cat. Preventative maintenance work taking place from PM1 (250 hours) to PM4 (2,000 hours) is covered.
Speak to NMC Cat About CVA Plans for Your Construction Efforts
The team at NMC Cat wants to help you get the most out of your investments. If you are interested in organizing a Cat CVA plan in the state of Nebraska, our experts will explain your options to ensure your workers stay productive year-round. Review each level of our Cat Customer Value Agreements, and be sure to fill out a contact form to start the enrollment process today!