>
>
>
Top 5 Uses of a Mini Excavator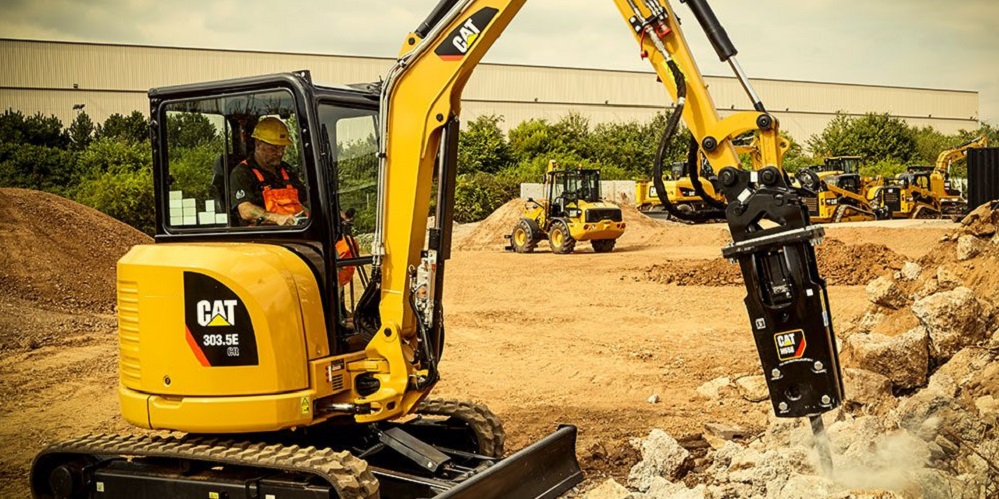 Top 5 Uses of a Mini Excavator
Category: Equipment and Solutions
Mini excavators are small but mighty tools to have on hand for landscaping, construction, farming and many other applications. With rotating cabs and compact sizes, they can fit into tight spots and find the right angles. These versatile machines are available on tracks or wheels, and they're able to support a range of attachments.
At NMC Cat, we work with mini excavator users across many industries. Explore some of the ways you can use this equipment.
1. Construction
Contractors use mini excavators for various construction tasks. Mini excavators can dig out trenches and ditches. They're especially useful on delicate surfaces or in tight spaces where a standard-sized excavator wouldn't fit. A mini excavator can move materials to and from the job site, and these machines are a breeze to operate. Attachments add an array of capabilities, including:
Drilling: Augers can dig down to support posts, fences and other structures.
Ripping: Rippers cut through hard-packed earth and ice to make room for construction.
Compacting: Available in various designs like plates and rollers, compactor attachments can make quick work of these tasks.
2. Landscaping
A mini excavator is a popular tool for landscaping because of its versatility and light weight. The small size means it can fit easily on a lawn without damaging the ground. Attachments allow landscapers to take on a range of tasks, like:
Placing and removing trees.
Tearing down small structures like sheds and decks.
Carrying away debris.
Installing pools and spas.
Raking, mowing grass and removing brush.
Mulching.
3. Maintenance and Utility Work
Mini excavators are also useful for some kinds of utility and maintenance work. They cost less than the standard-sized piece of machinery and can accomplish similar tasks.
Mini excavators can dig trenches for sewer lines and drill holes for utility pole installation. They're also useful for cleanup jobs, such as plowing snow and sweeping large areas.
4. Farming
On the farm, mini excavator uses include everything from spearing and moving hay bales to digging holes for fence posts. Farmers can swap out attachments as needed and use the machinery for any number of tasks, like tilling soil, lifting feed bags, digging ditches and mowing grass.
5. Materials Handling
Mini excavators are great for lifts, and the attachments can accommodate odd shapes. You can use forks, bucket thumbs, bale grabs and material handling arms built for the job at hand. Mini excavators can handle oddly shaped piles of debris as well as pallets, drums and other loads.
Mini Excavators From NMC Cat
NMC Cat has a robust inventory of new, used and rental mini excavators for any industry. With trusted craftsmanship from Caterpillar and other reliable brands, NMC Cat can set you up with the ideal mini excavator for your work — along with attachments and financing options. Our team's expertise and access to genuine Cat® parts allow us to offer dependable support in the future, too.
Browse our mini excavators today. To learn more, reach out online or call us at 800-628-6025.