>
>
Tips for Becoming a Heavy Equipment Mechanic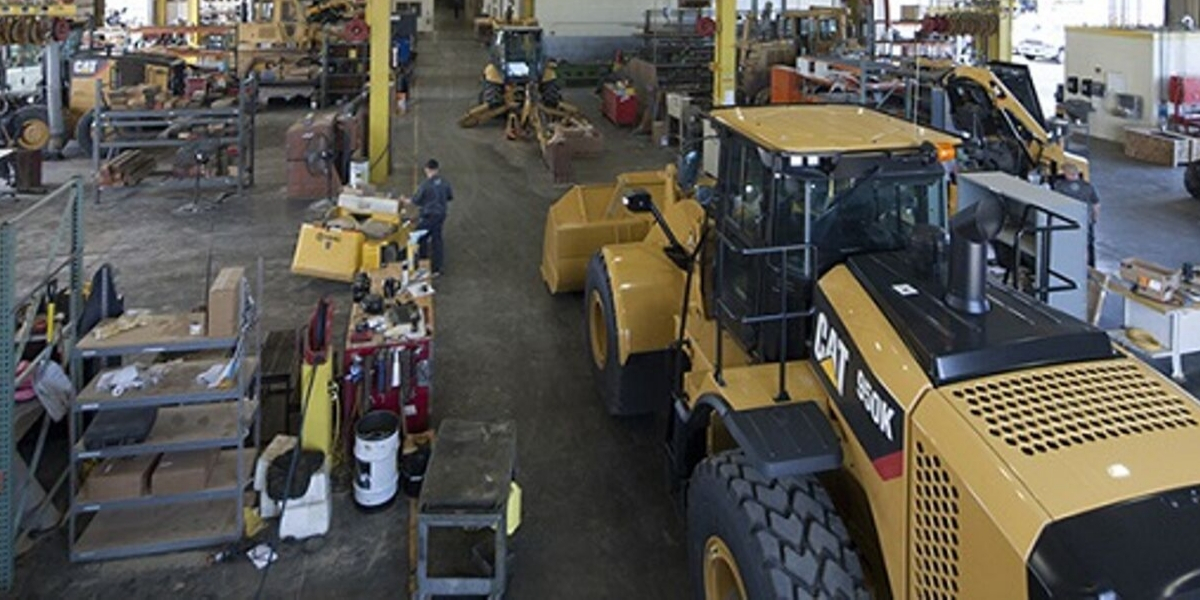 Tips for Becoming a Heavy Equipment Mechanic
Category: Career Information
With an anticipated growth of 8 percent from 2016 to 2026, companies are on the lookout for experienced and entry-level heavy equipment mechanics to join their ranks.
If you're interested in this career, which focuses on inspecting, maintaining, repairing and servicing machinery for heavy-duty applications and industries — like construction, agriculture or transportation — this is news you want to hear.
How do you go about setting yourself up for success as a heavy equipment mechanic, though? Start with our five tips for becoming a heavy equipment mechanic:
1. Build the Necessary Skills
Like any career, heavy equipment mechanics must bring a set of skills to the table. According to the U.S. Department of Labor, the critical ones for this career include:
Organization: It's a hands-on role, but heavy equipment mechanics must also keep accurate service records and parts inventories that match company standards.
Dexterity: If you've already worked on equipment or vehicles, you know hand-eye coordination is critical when working in narrow spaces with different hand tools.
Troubleshooting: As a heavy equipment mechanic, you need to understand how to use the industry's diagnostic equipment for servicing machinery.
Mechanical: You may already be familiar with critical equipment components, but you'll need to expand on that knowledge as you work with different machines.
Depending on your past experiences in school, as well as with family, you may already have established some of the above skills. No matter how familiar you are with heavy equipment, however, you'll need to invest in your education to become a heavy equipment mechanic. In most cases, a two-year program can provide you with what you need. Alleviate the cost of school by researching employers that offer full or partial scholarships to approved schools.
2. Gain Hands-On Training
As a part of your classwork, you'll likely do some hands-on training to learn about different concepts, repairs and services. Make yourself a competitive applicant by going beyond your educational experience. Look for internships in your area with companies that specialize in heavy equipment, providing you with the opportunity to work on different types, models and brands of equipment. After you complete your internship, consider asking your supervisor if they'd write a letter of recommendation.
3. Invest in Continuing Education
With advancements in technology, equipment is constantly evolving. Ensure that you have established a plan to stay current with new technologies, tools, and techniques required to properly maintain the equipment you will be servicing. Companies like NMC offer in-house training specific to Caterpillar equipment at no cost to its employees. This includes various certifications needed to be a successful NMC Technician.
4. Explore Job Listings
Another tip for becoming a heavy equipment mechanic is to browse listings for positions you're interested in, whether during your final year or internship. Do the employers share some similarities in what they want? What skills, certifications and work experience do you have to fulfill those requirements? How can you improve your position as a candidate? Use these questions to guide your education, as well as training outside the classroom.
5. Prepare a Portfolio
Throughout your two-year program and internships, it's a smart idea to create a portfolio of your work. Develop a series of case studies that highlight any challenging tasks you undertook, such as diagnosing and repairing a problem on a machine during your internship or completing and detailing routine maintenance on a fleet of equipment. Use photographs, as well as write-ups, to demonstrate your expertise, and then start applying.
Become a Heavy Equipment Mechanic at NMC
A career as a heavy equipment mechanic offers secure, stable employment, as well as an excellent starting salary. At NMC, we build upon the benefits of your career as a heavy equipment mechanic, offering several career advantages, including a competitive benefits package, exceptional work-life balance, and a culture that promotes your advancement and success. We also provide full or partial scholarships to select applicants attending approved schools.
Discover how you can become a part of the NMC team by browsing our open positions, as well as contacting us for more information!