>
>
>
The Partnership Between Central Community College and NMC Cat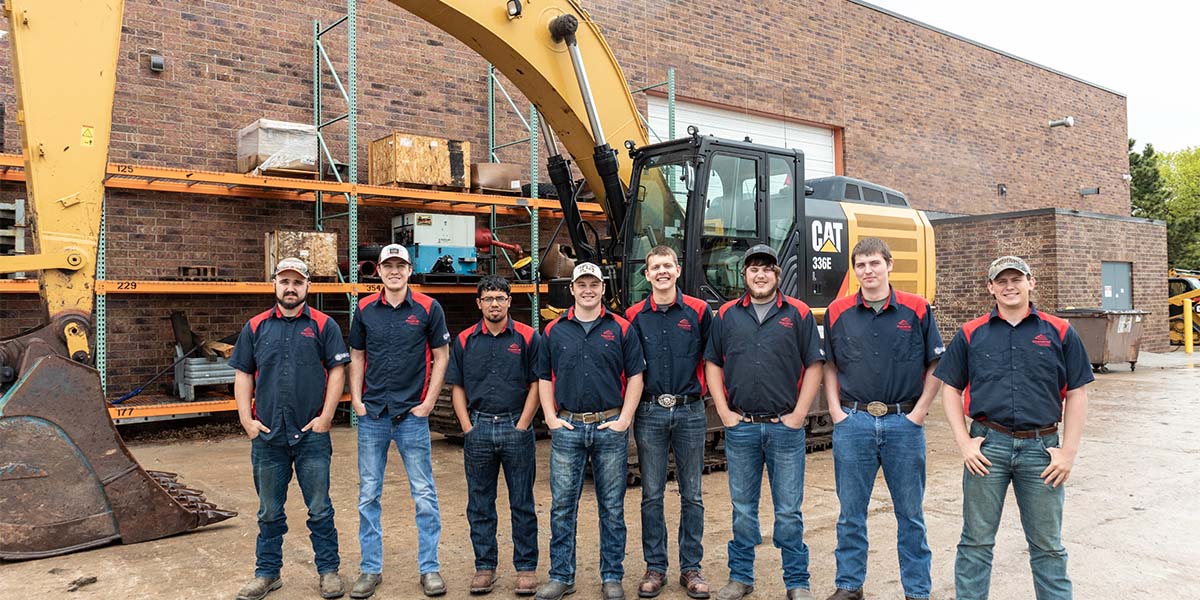 The Partnership Between Central Community College and NMC Cat
Category: Equipment and Solutions
Partnerships between industries and colleges open the doors for each other. In that respect, NMC Cat and Central Community College have a mutually beneficial relationship with a heavy equipment operator program taught by CCC and funded by various creative components from NMC Cat.
By understanding the needs of industries, CCC is then able to look at needs in the school's curriculum. By pairing their needs with learning requirements, it makes for a win-win situation in training future workforces. According to CCC President, Bill Hitesman,"Our role is to make sure that we're working with local schools, partnering with industries and making sure students have that opportunity to come in and continue in those areas."
In exchange, NMC Cat receives a trained workforce with committed students who've invested in an educational scholarship and learning programs, and can then understand the advanced technology systems of heavy equipment. According to Heavy Equipment Instructor, Jason Baker, "The partnership between the community college and NMC Cat helps young students become involved with the heavy equipment operating industry and allows them to see the benefits and opportunities in the field. Teaching begins in the classroom, where books give students basic engine knowledge, but "once we get them out on the machines, that's when [the instructors] feel more at home."
An In-Depth View of The Collaboration
CCC can't afford to provide machinery on its own, which makes the partnership with NMC Cat a crucial component that brings sponsorships, scholarships, staff development and training to keep up with critical skills.
Baker continues, "For students to learn how to operate machines, there needs to be equipment for hands-on training and experience. That's where NMC Cat comes into play by providing simulation technology and real-world experience. We give them little projects, like digging trenches, making it a construction site, so they have a feel of when they get out in the real world and what it's actually going to be like."
"We need the skilled labor pool more now than we ever did in the past," Hitesman says."The construction industry has shifted to looking for a highly skilled workforce, and CCC is a significant piece. Students will get to know the incredible opportunities, careers and great pay associated with being a heavy equipment operator."
Baker adds, "One of the most mind-blowing aspects of the program is watching students come in with no experience of operating a machine and seeing them improve within several weeks. The simulators vibrate like a real machine — and if you fail, you can restart the program, which gives you excellent practice before getting outside. NMC is on the cutting-edge of technology with our IT department, constantly evolving, changing and making it better. Our full-motion platforms are helpful for students to hit the ground running with heavy equipment operation."
The partnership between NMC and CCC has state and regional recognition by exposing students to various pieces of machinery and skills. Association Dean of Instruction, Mark Funkey, says, "It's all about getting students aware of what these careers are that are hidden." "NMC's sponsorships with the school's Diesel Technology Program helps industries provide the necessary funds to support programs that benefit themselves down the road, as well as colleges."
And NMC Cat understands this upfront investment will reap rewards in the future in terms of qualified personnel to serve its customers. The personal connections cultivated during the educational program makes future success possible and allows for growth that will serve the company.
NMC is assisting the heavy equipment industry with skilled operator technicians from CCC. Check out career options online to learn more about the program.