>
>
>
The Difference Between Buying New and Used Generators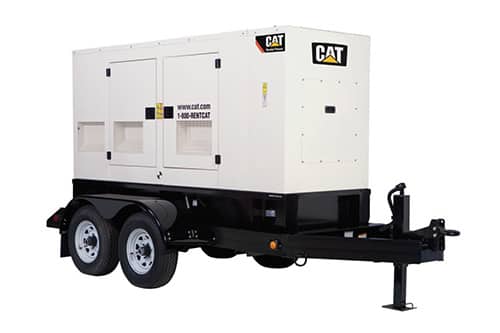 The Difference Between Buying New and Used Generators
Category: Equipment and Solutions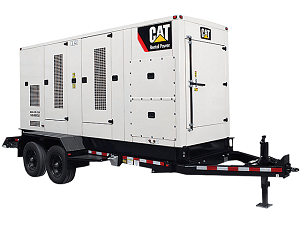 If you're in the market for power system solutions, you're probably wondering whether it makes better sense to invest in a new generator or shop used generators for sale. While purchasing a new generator can be a more streamlined process in terms of searching out the exact equipment you require and avoiding many of the common concerns that come with exploring the pre-owned market. A used generator often represents a sizeable savings, as long as you acquire it from a reputable dealer.
NMC Cat® Power Systems is a local source for both new and used generators for sale. As an authorized Cat® dealership, we offer the best selection of reliable power systems backed by world-class product knowledge and ongoing technical support. Before you decide exactly which type of equipment best meets your needs, consider some of the most important pros and cons.
The Positives and Negatives of Purchasing a New Generator Set
The best part of buying new is the fact that, in theory, everything about the product should be in perfect working order and ready to perform at optimal levels. Since there's no previous owner, you don't have to worry about how it was used in the past, whether it was serviced properly or if it's ever been seriously damaged. With a standard manufacturers warranty with every new generator for sale, there's no reason not to expect to benefit from many years of carefree use.
The flip side to having a brand new generator that represents the latest technology is the price tag. You're likely paying anywhere from 30% to 70% more than you would for a similar pre-owned model. Depending on your specific requirements, it may also require a longer waiting period before you receive your new generator while it's being built and configured.
Why and Why Not to Buy Used Generators
The most obvious reason to buy a used generator is the opportunity to drastically reduce the size of your capital investment. There are many options in purchasing a well-maintained, late-model unit or older power system that's been rebuilt or remanufactured. There's virtually no wait time when you pick out a used generator for sale, and in most cases, it can be put to immediate use, especially if you have an emergency application.
The downside to all the savings is a lot of used dealers don't offer a warranty and simply sell equipment as is. There are also many factors that need to be taken into consideration, from how the equipment was previously deployed to what type of condition it's currently in. Unless the dealer makes the commitment to stand behind the quality of the equipment, you're running the risk it might not last long enough to provide true value or worse yet, fail you when you need it the most.
Get in Touch With NMC Cat® Power Systems About New and Used Generators
At NMC Cat® Power Systems, we're proud to be a trusted source of both used and new generators for sale. Our knowledgeable representatives will assist in analyzing your needs in order to help identify the power solutions that represent the most effective and cost-efficient solutions.
View our inventory of used generators for sale and get in touch with us today for a free, no-obligation quote.