>
>
>
Protecting Your Jobsite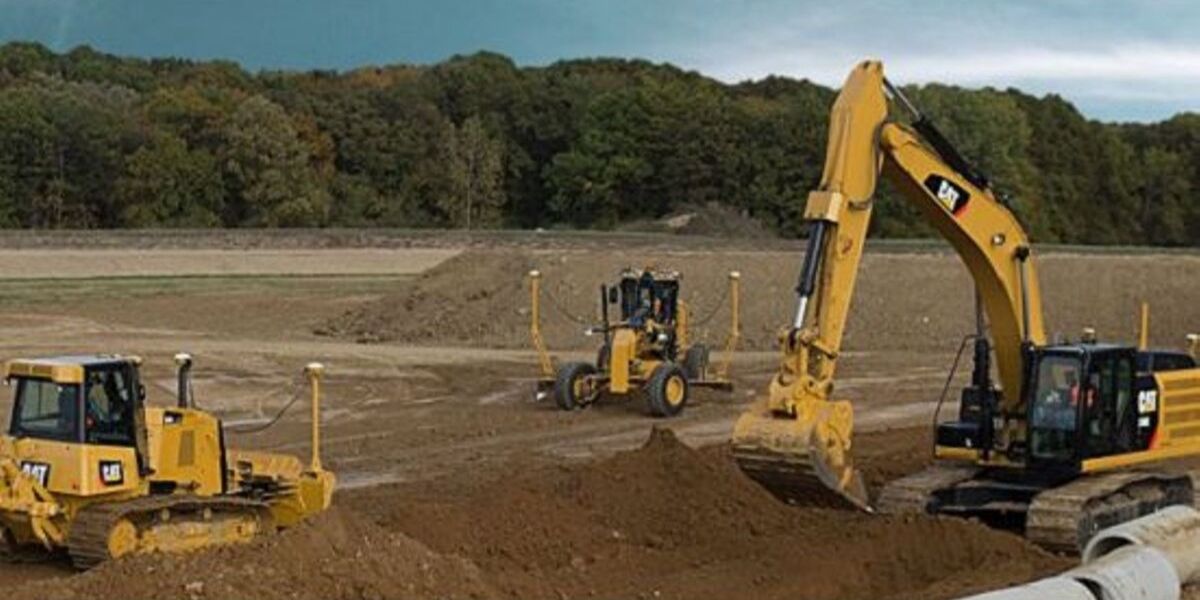 Protecting Your Jobsite
Category: Equipment and Solutions
When it comes to defending your equipment, materials and jobsite from theft and weather conditions, you may think it only happens to other people. You may assume you're safe, but if you're not prepared when the worst comes to light, your business can suffer from lost money, time and productivity.
With the use of telematics, tracking devices and technology, you can prevent unauthorized entrances and prepare for harsh weather conditions in your area. Instead of walking around your jobsite each day to ensure your equipment is available, telematics systems can notify you when specific machines leave your area or are in a nondesignated location. They can communicate information about every piece of machinery and their locations at all times.
By using what's called the Internet of Things, you can increase the efficiencies of your site and receive data from equipment to ensure the safest conditions.
How to Secure Your Jobsite from Theft
In the unfortunate case someone intrudes on your jobsite, you have the potential of losing expensive materials and machinery you will need to replace. As a result, it can cause a delay in your projects, accounting for project overruns and downtime. Your insurance premiums may also increase.
According to the National Insurance Crime Bureau, construction material and equipment theft account for more than $1 billion per year in losses.
However, you can implement numerous safety measures to assure jobsite security. While some companies have little supervision — especially during weekends and at night — you can increase your security and make sure you keep identification numbers and necessary records of each equipment piece. With ID numbers and files, you can track and recover machinery much easier.
Take a look at how you can secure your jobsite from theft by referring to the following preventive measures:
Apply "no trespassing" signs
Connect tracking devices to each machine
Increase lighting during off-hours
Install security cameras with motion sensors
Lock machines when not in use
Organize equipment in a strategic manner
Secure site with a fence
Use dummy cameras when necessary
By employing active safety measures, you make it clear there is a high risk of getting caught, which will deter unwanted people from entering. Signage such as "no trespassing" notifications act as warnings and indicate the privacy of your worksite.
You can integrate tracking systems with your local police stations, so they can take care of equipment recovery in a more efficient manner. With suitable lighting fixtures, you can discourage thieves by reducing hiding places. Motion-activated sensors can also be a useful tactic.
Security cameras are one of the most popular forms of keeping areas safe — on and off the jobsite. Installing surveillance video cameras and even hiring a security guard can assist in deterring unauthorized visitors and help with the identification process if someone vandalizes your property.
When you leave for the day, make sure to lock your machines and use immobilization devices like wheel locks, fuel shutoffs and ignition locks. Strategically organizing your heavy equipment is also helpful. Park them close together or in a circle with the small pieces in the center.
Building generic and geofences are also common ways to discourage thieves. Enclosing the site with your equipment, trailers and storage areas can prevent someone from removing your equipment off-site. Installing a geofence in specific regions is ideal if you want to keep a close eye on machinery. If equipment crosses a designated boundary, you and other managers will be notified.
It's smart to plan deliveries ahead of time, too, so you know when someone will be on jobsite to secure packages. This will decrease the risk of unauthorized personnel from entering. Insurance coverage can also provide help from theft or vandalism and acts as a safety net.
Protecting Your Equipment from Severe Weather
Although you can't always 100 percent predict what will happen and when, a practiced contingency plan can help you prepare for unexpected weather conditions. Here's what you need to know about performing the proper steps.
Evaluate site-specific risks
Secure materials
Anticipate alternative construction plans
High winds, from severe storms, can damage structures under construction, leading to lost money and delays. Wind often affects masonry walls, forms, framework and roof coverings. After an evaluation of wind-exposed areas, brace your building components, cover large wall openings and store materials for windy conditions.
Have your site surveyed to determine exposures to severe whether such as tornados, flooding or extreme temperatures. Create an emergency plan to prepare and avoid significant downtime or equipment losses.
Develop a checklist
Have a relocation plan
Secure supplies in advance
Prepare to act if severe weather arrives
Access damage
Prevent theft and begin cleaning
NMC Cat is Here to Help
If you have further questions on how to how to protect your jobsite, contact NMC online for more information. You can also call 800-628-6025 to learn about our products and services.