.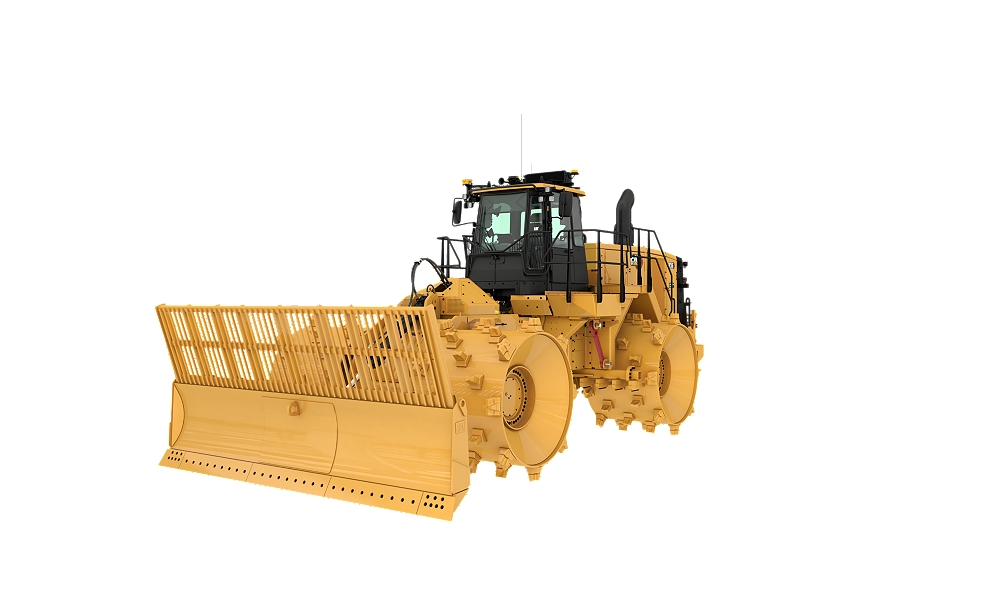 🔍
🔍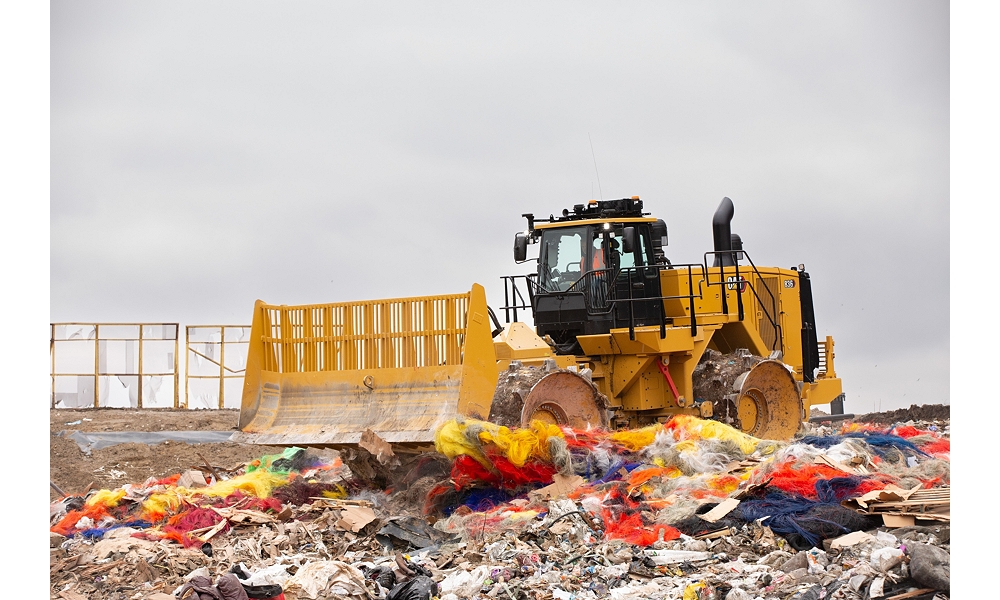 🔍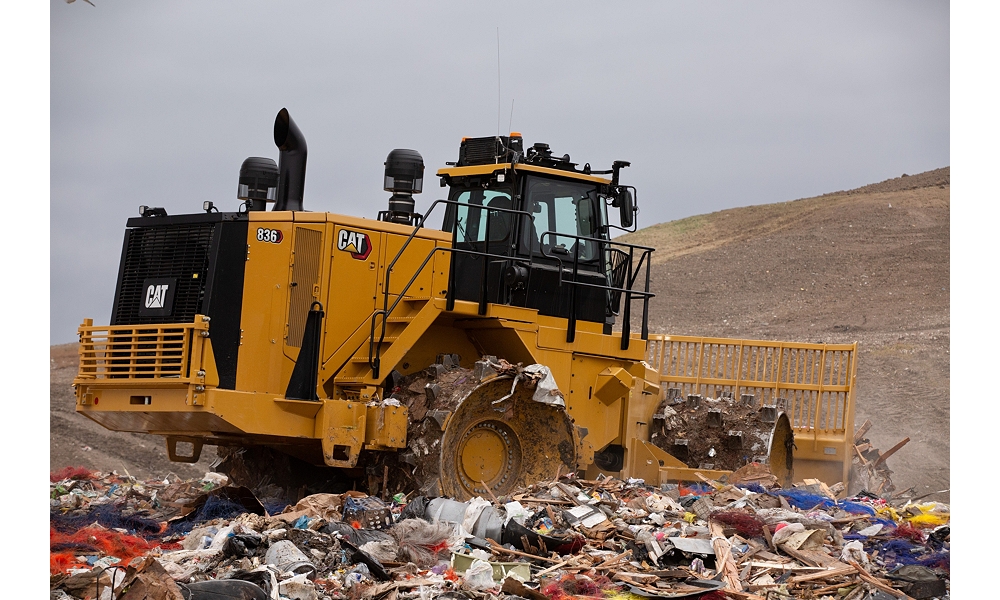 🔍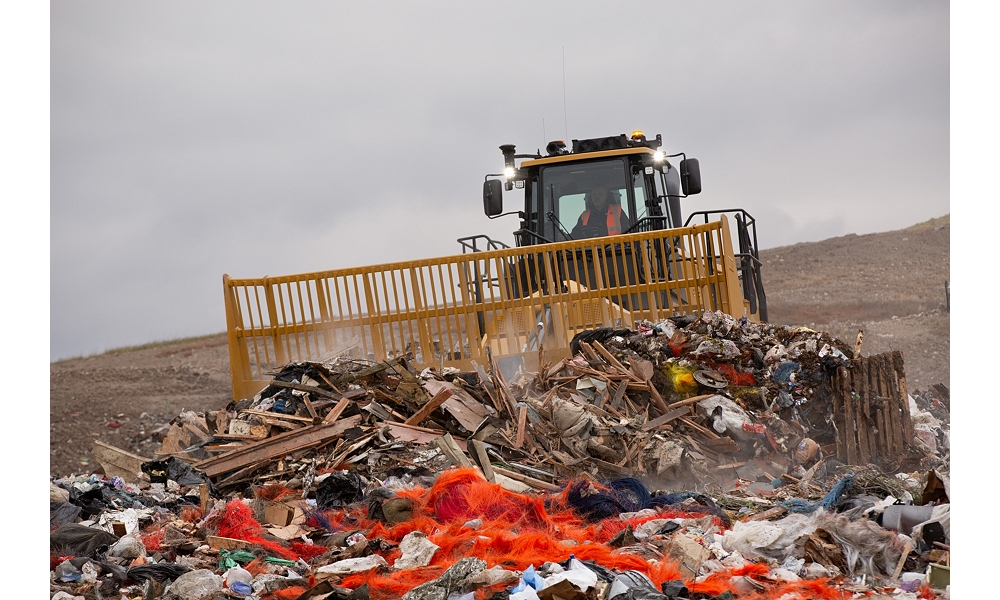 🔍
🔍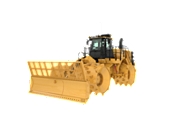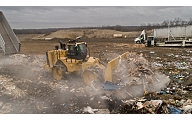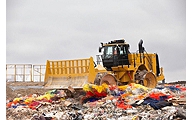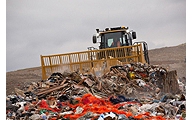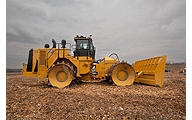 Description
Technical Specifications
Benefits and Features
Equipment
360 View
Cat Landfill Compactors are designed with durability built in, ensuring maximum availability through multiple life cycles. With optimized performance and simplified serviceability, our machines allow you to operate more efficiently and safely. Introduced in 1993, the 836 has been the industry leader for over 30 years. Focused on helping our customers succeed, we have continued to build upon each new series. The 836 continues our legacy of reliability, performance, safety, operator comfort, serviceability, and efficiency.
Engine - Tier 4 Final/EU Stage V
Gross Power (SAE J1995:2014)
562 HP
Net Power (SAE J1349:2011)
496 HP
Net Power (ISO 9249:2007)
502 HP
Engine Model
C18
Emissions
U.S. EPA Tier 4 Final, EU Stage V, Korea Stage V and Japan 2014
Rated Speed
1900 r/min
Torque Rise
52
Bore
5.71 in
Stroke
7.2 in
Displacement
1104.5 in³
High Idle Speed
2120 r/min
Low Idle Speed
750 r/min
Maximum Altitude without Derating
7500 ft
Note
*Net power advertised is the power available at the engine flywheel when the engine is equipped with a fan, air cleaner, clean emissions module and alternator.
Operating Specifications
Maximum Operating Weight (Tier 3/Stage IIIA equivalent)
125622 lb
Transmission
Transmission Type
Planetary - Powershift - ECPC
Direct Drive - Forward 1
4.3 mile/h
Direct Drive - Forward 2
7.8 mile/h
Direct Drive - Reverse 1
4.6 mile/h
Direct Drive - Reverse 2
8.2 mile/h
Hydraulic System - Steering
Steering System - Circuit
Flow Sharing Implement; Pilot, load sensing
Steering System - Pump
Piston – Variable Displacement
Relief Valve Setting - Steering
3495 lb/in²
Total Steering Angle
86
Steering Cycle Times - High Idle
3.9 s
Steering Cycle Times - Low Idle
6.4 s
Service Refill Capacities
Fuel Tank
209 gal (US)
Diesel Exhaust Fluid Tank*
9 gal (US)
Cooling Systems - Tier 4 Final/EU Stage V
40 gal (US)
Cooling System - Tier 3/Stage IIIA Equivalent
37.2 gal (US)
Engine Crankcase
16 gal (US)
Transmission
21.9 gal (US)
Differential - Final Drives - Front
49 gal (US)
Differential - Final Drives - Rear
50 gal (US)
Hydraulic System - Implement/Steering
46.2 gal (US)
Hydraulic Tank Only
27.2 gal (US)
Axles
Front
Planetary – Fixed
Rear
Planetary – Oscillating
Oscillation Angle
±6°
Braking System
Service Brakes
Multi Disc Wet (Enclosed) 2 WHL
Parking Brake
Spring Applied, Hydraulic Released
Sound Performance - Tier 4 Final/EU Stage V - Standard
Operator Sound Level (ISO 6396)
72 dB(A)
Machine Sound Level (ISO 6395)
111 dB(A)
Sound Performance - Tier 4 Final/EU Stage V - Suppression
Operator Sound Level (ISO 6396)
72 dB(A)
Machine Sound Level (ISO 6395)
109 dB(A)
Dimensions (Approximate)
Height to Top of Beacon
15.2 ft
Height to Top of Air Conditioning Condenser
15.2 ft
Height - Cab Roof
14.1 ft
Height - Top of Exhaust Pipe
15.1 ft
Height - Top of Hood
11.3 ft
Ground Clearance to Hitch
2.1 ft
Ground Clearance to Bottom of Bumper
3.2 ft
Centerline of Rear Axle to Rear Compactor Guard
11.3 ft
Hitch to Centerline of Front Axle
7.5 ft
Wheel Base
14.9 ft
Width over Front Striker Bars
12.9 ft
Width over Rear Striker Bars
12.9 ft
Width over Platform
10.5 ft
Width over Drums
14 ft
Straight Blade
Capacity
25.9 yd³
Height
7.3 ft
Height of Cutting Edge
7.3 ft
Semi U-Blade
Capacity
29.3 yd³
Height
7.3 ft
U-Blade
Capacity
33.6 yd³
Height
7.4 ft
OPERATOR COMFORT AND CONTROL
Flip-up armrest for easy ingress/egress.
Keep your operators informed about machine conditions and operation with Vital Information Management System (VIMS™) 3G machine monitoring system.
Enhanced visibility with standard rearview camera.
Preferred temperature settings maintained with automatic climate control.
Cat Premium Plus seat with standard features including leather finish, forced air heating and cooling, two-way thigh adjustment, power lumbar and back bolster adjustment, and dynamic end dampening to provide total comfort throughout the workday.
Increased forward visibility with lowered glass for better visibility to the blade and wheels.
BECAUSE UPTIME COUNTS
Easy access and in a controlled environment; electronics bay is located inside the cab.
Focused on safety with ground level or platform access to most major components.
Ground level: emergency shutdown, battery disconnect, and jump start.
Quick visual inspection and minimize fluid contamination with sight gauges for coolant, transmission, and hydraulic oil.
Electronic air inlet restriction indicator.
Designed for ease of service and inspection
– Hydraulic oil cooler, fuel cooler, and roof-mounted condenser
– Centralized grease points
Operators and technicians can resolve any problems before failure using VIMS.
Underhood lighting for improved visibility of service points.
Improved guarding around the axles mitigates risk of damaged components.
Improved radiator air inlet door sealing to reduce radiator cleanout.
Remaining useful life of the engine air filter allows for better planning of maintenance and repair activities.
POWERFUL EFFICIENCY
Improved performance, long life, low emissions.
High productivity and fuel efficient.
Two engine options available that meet U.S. EPA Tier 4 Final, EU Stage V, Korea Stage V, and Japan 2014 emission standards or Brazil MAR-1 and China Nonroad Stage III emission standards, U.S. EPA Tier 3 and EU Stage IIIA equivalent.
For the Tier 4 Final, EU Stage V, Korea Stage V, and Japan 2014 option, the Cat Clean Emissions Module contains a diesel oxidation catalyst, diesel particulate filter, and Cat Regeneration System, utilizing selective catalytic reduction (SCR) technology.
Regeneration is completely automatic and does not interrupt the machine's work cycle.
Experience maximum responsiveness and control with Steering and Transmission Integrated Control System (STIC™).
Conserve more fuel with the automatic engine and electrical system shutdown.
Achieve greater momentum on grades and fuel savings by carrying that momentum through the shift points advanced productivity electronic control system (APECS) transmission controls.
Operators experience less fatigue with throttle lock to maintain engine speed.
Equipped with Cat torque converter with lock-up clutch which eliminates torque converter (TC) losses while lowering system heat and transfers more power to the ground.
Improved direction shift speed with new Cat locker differentials.
Diesel exhaust fluid (DEF) injector phase change tank to reduce engine idle time at shutdown.
Increase machine tarp lift capability to eliminate need for track type tractor to carry tarp rolling equipment for end of day landfill cover.
PRODUCTIVITY WITH TECHNOLOGY
Compact technology combines advanced compaction measurement, in-cab guidance, and reporting capabilities to help you consistently meet compaction targets fast, uniformly, and in fewer passes – saving on fuel and the cost of unnecessary rework.
Link technology (standard) provides access to machine location, hours, fuel consumption, idle time, events, and diagnostic codes through the online VisionLink® interface.
Improved productivity with standard Cat Compact with Pass Mapping and 10" display.
Slope indicate feature improves construction of slopes and identifies when risk for fluid cavitation occurs.
Improved productivity with optional Cat Compact with Elevation Mapping.
LONG TERM VALUE AND DURABILITY
Larger diameter axle shafts, the Cat locker differentials, improved duo cone labyrinth, thicker wheel at the spindle for increased strength.
Improved final drive gear set to reduce stress and enhance pitting life.
Fan motor guard to prevent bag wrapping.
5" higher efficiency fuel filter for cleaner fuel to the engine.
WHEEL TIPS BUILT TO PERFORM
Designed specifically to complement Cat machines.
Improves machine performance through longer wear life and maintaining traction.
Five wheel and tip configurations are available to meet your particular application:
1) Paddle Tip – High performance and less fuel burn with more traction and less weight.
2) Plus Tip – Traditional design for increased side slope stability.
3) Combination Tip – Both paddle and plus tips provide the best compromise of performance and fuel economy with side slope stability.
4) Diamond Tip – Longest life tip on the market with reputation of reliability that is world class in the waste tip industry.
5) Chopper Tip – These types of tips are recommended for wet/soft waste where chopping and/or traction is a large concern and abrasive wear life is not a major concern.
Standard Equipment:
Note

Standard and optional equipment may vary. Consult your Cat dealer for details.

Power Train

Advanced Productivity Electronic Control Shifting (APECS)
Air to air aftercooler
Brakes, fully hydraulic, enclosed, wet multiple disc brakes
Cat Clean Emission Module, insulated (Tier 4 Final/Stage V/Korea Stage V and Japan 2014)
Electro hydraulic parking brake
Engine, Cat C18: – Tier 4 Final/Stage V/Korea Stage V and Japan 2014 – Tier 3/Stage IIIA equivalent
Fuel priming pump, electric
Fuel to air cooler
Ground level engine shutoff
Guard (3 piece) transmission
Heat shield, turbo and exhaust manifold
Hydraulically driven demand fan
Integrated braking
Radiator, Aluminum Modular Radiator (AMR)
Separated cooling system
Starting aid (ether) automatic
Throttle lock
Torque converter with lockup clutch (LUC)
Turbine precleaner, engine air intake
Transmission, planetary, with 2F/2R speed range control
Underhood ventilation system

Electrical

Alarm, back-up
Alternator, 150 amp
Batteries, maintenance-free (4-1,000 CCA)
Converter, 10-15 amp, 24V to 12V
Lighting system, halogen (front and rear)
Lighting, access stairway
Starter, electric (heavy duty)
Starter lockout (ground level)
Starting receptacle for emergency start
Transmission lockout (ground level)

Operator Environment

Air conditioner w/roof-mounted condenser
Cab, sound-suppressed and pressurized
Internal four-post rollover protective structure (ROPS/FOPS)
Radio ready for (entertainment) includes antenna, speakers and converter (12V, 10-15 amp) 12V power port for mobile phone or laptop connection
Camera, rear vision
Coat and hard hat hooks
Flip-up armrest
Heater and defroster
Horn, electric
Hydraulic controls (floor mounted)
Implement hydraulic lockout
Laminated glass
Light, (dome) cab
Lunchbox and beverage holders
Instrumentation, Gauges: – DEF fluid level (Tier 4 Final/Stage IV) – Hydraulic oil temperature – Speedometer/tachometer – Torque converter temperature
Instrumentation, Warning Indicators: – Action alert system, three category – Axle/brake oil temp, front – Brake oil pressure – Electrical system, low voltage – Engine failure malfunction alert and action lamp
Mirrors, rearview (externally mounted)
Parking brake status
Radio, CB (ready)
Seat, Cat Comfort, (cloth) air suspension
Seat belt, retractable, 76 mm (3") wide
STIC Control System with steering lock
Sun visor, front
Glass (window) - rubber mounted glass
Transmission gear (indicator)
Vital Information Management System (VIMS) with graphical information display: external data port, customizable operator profiles
Wet-arm wipers/washers (front and rear)
Intermittent wipers (front and rear)

Wheels

Wheels, paddle, plus, combination, and diamond wheel configurations

Guards

Guards, axle (front and rear)
Guards, cab window
Guards, crankcase and power train, hydraulically powered
Guards, rear fan and grill

Blades

Bulldozer arrangement is included in the standard equipment. Bulldozer blades are optional.

Fluids

Antifreeze, premixed 50% concentration of extended life coolant with freeze protection to –34° C (–29° F)

Other Standard Equipment

Auto Blade Positioner (ABP)
Demand fan/swing out (hydraulic reversible)
Doors, service access locking
Ecology drains for engine, radiator, hydraulic tank
Electronic clutch pressure control and remote mounted pressure taps
Emergency platform egress
Engine, crankcase, 500 hour interval with CJ-4 oil
Fuel tank, 793 L (210 gal)
Hitch, drawbar with pin
Hoses, Cat XT™
Hydraulic oil cooler
Hydraulic, steering and brake filtration/screening system
Oil sampling valves
Product Link™ - Cellular
Stairways, fixed-L/R (rear access)
Steering, load sensing
Vandalism protection caplocks
Venturi stack
Optional Equipment:
Note

Standard and optional equipment may vary. Consult your Cat dealer for details.

Various Blades:

Straight blade
U-blade
Semi U-blade

Various Tip And Wheel Arrangements: