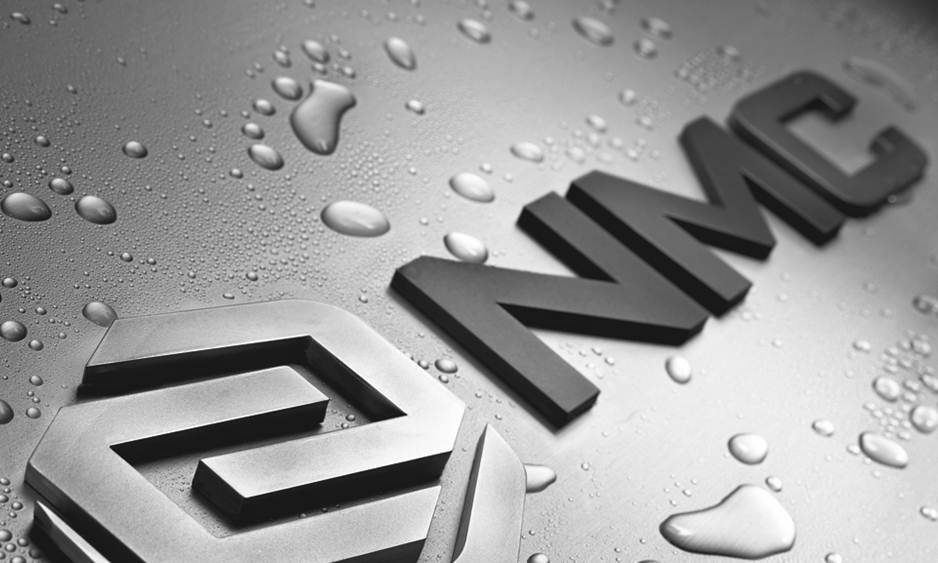 The NMC Group
NMC has served customers with equipment and service solutions since 1938. The Iron Talent™ of the NMC team remains customer-focused by providing a comprehensive line of product sales, parts, rental and services vital to the construction, power generation, material handling, on-highway truck and railroad industries. Whether it's Caterpillar equipment or another leading equipment manufacturer, NMC continually forges new solutions to meet the changing needs of its customers.
Financing
Flexibility, convenience, and competitive rates. We offer several financing options and we structure loans with affordable payments – whether you want to purchase, rent, lease or rent-to-own, we're here to help.
Get Started
Warranty & Insurance
Several programs designed specifically to meet your specific needs including physical damage, extended warranty and term life insurance.
Learn More
Apply for Credit
Applying for a credit account through NMC is quick and efficient.
Apply Here
The strength to move NMC into tomorrow.
While NMC celebrates and reflects on the achievements and lessons of the first eight decades, we stands together to determine its future. Integrity has been at the heart of who we are and what we do for 80 years. At the heart of our integrity is the people of NMC.
Our people take pride in developing strong relationships with customers and each other. These personal connections cultivate growth and success – and they are the strength of NMC. It is this strength which will move NMC into tomorrow.
THE NMC GROUP OF COMPANIES
NMC CAT
As Nebraska's Caterpillar dealership, NMC Cat has served customers with equipment and service solutions since 1938. Today, the company remains customer-focused by continuing to provide a comprehensive line of dependable new and used products, parts and services that help shape our landscape and build our infrastructure. NMC Cat is proud to provide Caterpillar machinery – designed with the highest level of quality and durability – to the construction industries
NMC THE CAT RENTAL STORE
NMC The Cat Rental Store began operation in Omaha, Nebraska, in 1999. Today, the company is comprised of a network of nine locations across Nebraska and Pottawattamie County, Iowa. Each Rental store is equipped with a broad range of equipment and service solutions to keep jobsites productive. Whether it's the core product line of Caterpillar equipment or allied machines, NMC continually offers newer, top-of-the-line equipment and forges new solutions that help make tough jobs easier.
RAKA MATERIAL HANDLING
RAKA, formerly NMC Material Handling, has been delivering reliable, cost-effective, and energy efficient material handling solutions since 1970. As a full service dealer with a multi-state reach, RAKA provides comprehensive maintenance solutions as well as a complete line of quality new and used material handling and aerial products including Cat, Mitsubishi, JLG, Jungheinrich, Genie, Taylor Big Red, Taylor Dunn and Hawker Batteries and Chargers.
NMC TRUCK CENTERS
With six locations across Nebraska – from Scottsbluff to Omaha, NMC Truck Centers offers full-service truck repair on heavy-duty trucks, RV's, buses and trailers. Whether it's cross-country or across town trucking, a single truck or a fleet of vehicles – NMC Truck Centers has firmly established itself as a trusted provider of all makes all models truck repair.
NMC CAT POWER SYSTEMS
NMC Cat has been a Caterpillar Power Systems dealer since 1990. Since that time, through dedication, hard work and an unwavering commitment to customer service, NMC Cat has earned the prestigious Power Excellence Award from Caterpillar and is rated among the top five Power Systems distributors in North America. Whether a project requires new or used prime power or standby, a large installation or small – NMC Cat Power Systems offers unsurpassed products and product support services to get the job done.
NMC TECHNOLOGIES
NMC Technologies, located in Omaha, Nebraska, and with branch offices throughout the state, has been providing hardware and software solutions to the construction industry since 2011. In addition to GPS and Laser  technologies, NMC Technologies also provides customers expert fluid analysis.