>
>
>
Landscaping to Hide a Large Generator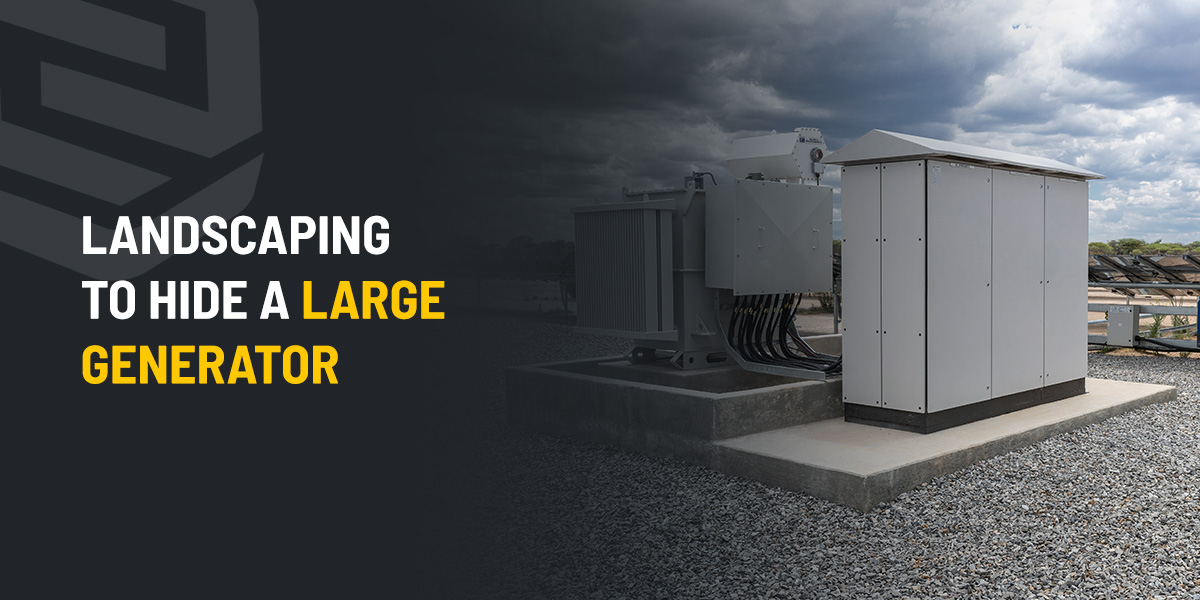 Landscaping to Hide a Large Generator
Category: Equipment and Solutions
Power generation equipment is a must-have for many property owners. It brings security, comfort and safety during weather events or system failures. Although quite functional, generators aren't the most visually pleasing items. This fact poses a challenge — how to hide a generator so it doesn't detract from curb appeal.
5 Tips for Hiding Your Generator With Landscaping
How do you hide a generator with landscaping? NMC Cat has answers! Here are five ideas for how to hide a generator on your property successfully while promoting safe operation.
1. Plan Well
It's important to think about the entire landscaping plan before deciding how to camouflage a generator. Brainstorm ideas for extending current features or creating new ones that complement your existing property landscaping. Many people find it helpful to bring their visions to life with a sketch or software.
This phase also allows you to research any restrictions, like those from a property owners' association. You'll have time to adjust your plans to comply by investigating the details first.
2. Allow for Clearance
Generators need proper airflow to operate safely. Follow manufacturer directions — most recommend at least 18 inches between the equipment and the structure and at least 36 inches on the sides. The additional cushion also allows for easier maintenance access.
3. Go Green
Plants and shrubbery make an effective screen for your generator and add more curb appeal. Observe your space so you can choose the right kinds of greenery for your property's sunlight and soil conditions. Surrounding your generator with native plants can also help local wildlife with food, shelter and pollination.
4. Consider a Rock or Container Garden
Choices abound today for decorative rocks and vessels. You can group various container sizes and shapes and fill them with blooms that provide a pop of color or year-round interest. Decorative pebbles create a well-manicured look, while mounding larger rocks together lends a more natural feel.
5. Enclose It
Many property owners opt for fencing as a generator-hiding idea. Options vary and can be as minimal or decorative as you like. Open-work fences like lattice screening can support climbing plants for extra camouflage, while privacy fences and gates provide full coverage with easy access.
Trust NMC Cat for Your Power Generation Solutions
We have a wide range of Cat® generators and power systems to keep operations moving despite unpredictable events. Browse our new, used and rental equipment inventory to find the ideal machinery for your application. Need help designing a solution? Our representatives are happy to make recommendations! Visit our Nebraska and Iowa locations or call us at 800-628-6025 for personal assistance.