>
>
>
Industrial Backup Generator Maintenance Tips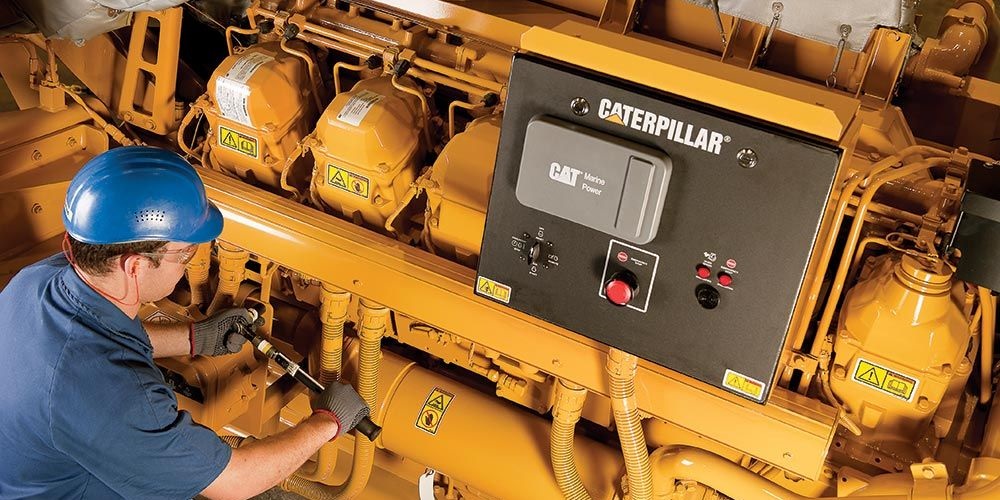 Industrial Backup Generator Maintenance Tips
Category: Equipment and Solutions
By definition, backup generators are the spares. These systems may run as little as dozens of hours per year, but they still require regular preventive maintenance to help them last and ensure they perform. The best way to make sure your commercial backup generator gets the service it needs is to develop and follow a regular preventive maintenance (PM) program.
Why Perform Commercial Backup Generator Maintenance?
Whether your industry requires a maintenance program or you want to become more proactive, regular care can pay off in savings and peace of mind. If your business relies on electricity to stay profitable or keep people safe, knowing your backup generator will work when you need it provides immense value. A comprehensive PM program can also reduce your annual maintenance costs, helping you avoid repairs through proactive corrections.
How to Maintain an Industrial Generator
Backup generators spend most of the time sitting dormant. While these machines run a lot less, they need regular care or may have trouble starting and staying on at the least convenient times. One of the best commercial generator maintenance tips is to create a regular maintenance schedule — and stick to it.
Daily Service
There is some commercial backup generator maintenance necessary every day. These include a complete visual inspection for damage and checking generator fluid levels for oil, coolant and fuel. You should also test your coolant heater to make sure you can cold start. Be sure to check your charge air piping and associated connections.
Weekly Service
Generators require weekly service as well. During weekly commercial backup generator maintenance services, drain the fuel filter and any water from the tank. Check your battery charger and connections and clean the air filter.
Monthly Service
Once per month, take a sample from your coolant tank and test the concentration. If yours is off, you should drain the reservoir and refill it with fluid matching equipment specifications. Also, check your starting battery voltage, drive belt tension and drain any exhaust condensate.
Semi-Annual Service
At the six-month mark, maintenance can start taking time, but the value is worth the investment. During your semi-annual service, change your generator oil, oil filter, coolant filter, air filter and fuel filter. We also recommend cleaning the crankcase breather to eliminate excessive engine pressure and avoid premature component wear.
Annual Service
During your annual maintenance routine, along with the rest of the services included on this list, clean your entire generator cooling system. This includes checking all components for damage, leaks, condensation and inspecting for any loose connections.
Trust Your Commercial Backup Generator Maintenance to the Experts
If you're looking to create a new preventive maintenance program or update yours to optimize your equipment, turn to our team. At NMC Cat, we'll create a custom program based on your generator's system requirements and average operating hours. To learn more or schedule commercial backup generator maintenance, contact the experts today.