>
>
>
How to Choose Which Cat® GC Series Excavator Is Right for You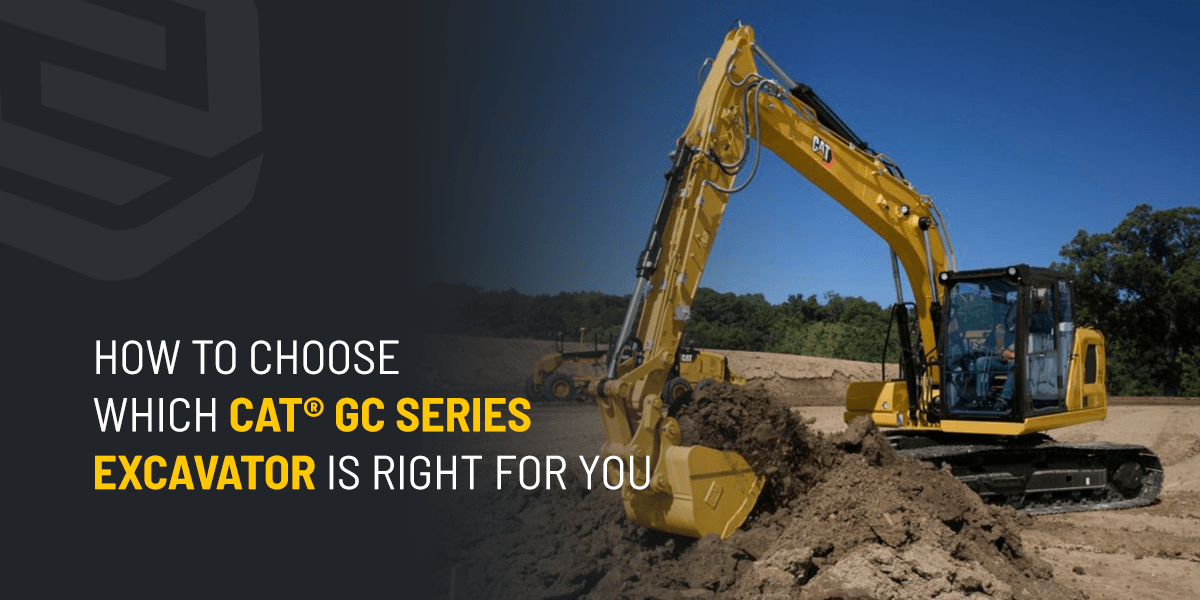 How to Choose Which Cat® GC Series Excavator Is Right for You
Category: Equipment and Solutions
Some of the best excavators for companies looking to lower their owning and operating costs are Cat® GC series excavators. This type of excavator refers to a range of standard Cat models designed to handle various work site tasks at the lowest cost per hour. GC series excavators achieve this with exceptional fuel efficiency and low maintenance costs. With GC series excavators, your company benefits from exceptional value and high-quality performance.
If you're ready to add a new excavator to your fleet, find out more about how to select the right Cat next-gen excavator for your needs and the main GC series excavators on the market.
How to Pick the Right Cat GC Series Excavator
Before you explore the various GC excavator options, check out some top tips for finding the right excavator for your company's needs: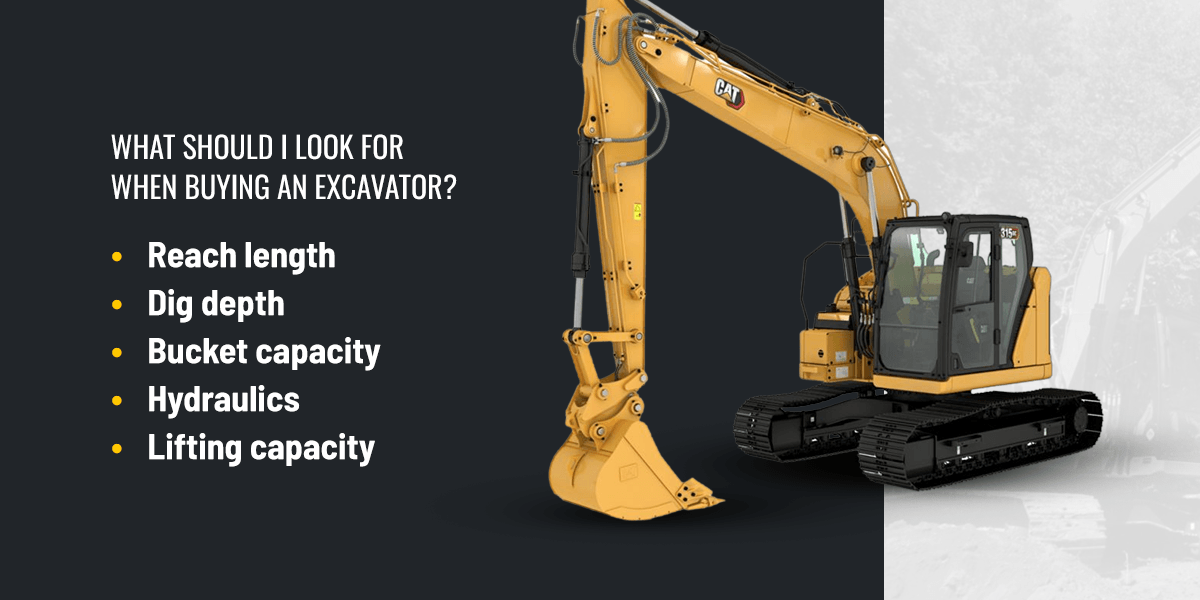 What Should I Look for When Buying an Excavator?
When shopping for an excavator, you'll want to identify what may be the best fit for your work site. Since excavators vary widely in key areas like dig depth, reach length and lifting capacity, it's crucial you know what features to look for before you begin. Review some of the main considerations you may want to make before you purchase an excavator:
Reach length: An excavator's reach length is vital to consider, as some projects require excavators with a longer reach. As you look for an excavator, take a moment to consider your regular projects and the reach you'll need for them.
Dig depth: Dig depth is another important aspect of an excavator, as most excavators' primary purpose is to dig. While you review your excavator options, ensure the one you choose meets your needed dig depths.
Bucket capacity: Your bucket capacity will determine how much you can place in and pick up with your excavator's bucket. Usually, excavators are compatible with various attachable buckets. However, you should still check to see if an excavator's compatible bucket sizes meet your project requirements.
Hydraulics: An excavator's hydraulic system is responsible for many different functions. Since a hydraulic system will impact what the machine can do, review if the excavator's hydraulic system is compatible with the types of attachments you need to use for your projects.
Lifting capacity: Companies often need excavators to function as material handlers. If your projects require excavators to haul heavy materials, you'll need to check the excavator's lift capacity to ensure it's strong enough to handle your weight needs.
How Do I Choose the Right Size Excavator?
When you search for an excavator for sale, you'll also want to look at its size. You can select from various Cat excavator sizes to ensure you get the perfect fit for your needs. Generally, you'll want a smaller excavator when your projects require greater versatility or need machinery to operate in tight spaces. Small excavators are also usually employed for jobs that don't require a lot of power, such as water line installs, sewer repairs and in-building work.
When you still need mobility but require more power than a small excavator can provide, medium-sized excavators are a great choice. You can find these excavators assisting with work like road and bridge construction, landscaping and utility work. If you need a lot of power and don't require much mobility, large excavators are the go-to choice. Generally, a Cat excavator price will be impacted by its size, with the most expensive excavators usually being the largest.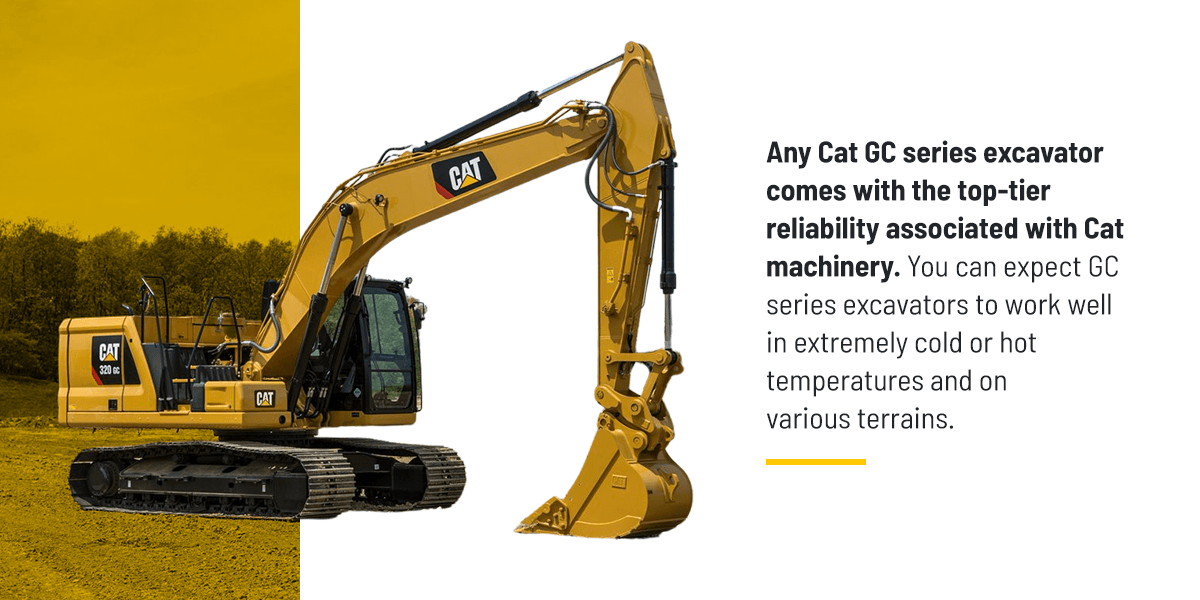 What Is the Most Reliable Excavator?
Any Cat GC series excavator comes with the top-tier reliability associated with Cat machinery. You can expect GC series excavators to work well in extremely cold or hot temperatures and on various terrains. They'll also perform optimally for a long time, with low maintenance costs and easy-to-follow maintenance procedures backing them up.
Cat GC Series Excavator Options
GC series excavators have easy-to-use controls and a comfortable cab to ensure operators can do their jobs as efficiently as possible. Additionally, they have reduced maintenance costs and fuel consumption compared to standard excavators, helping companies lower their excavator costs per hour.
Take a moment to review the top GC series excavators on the market: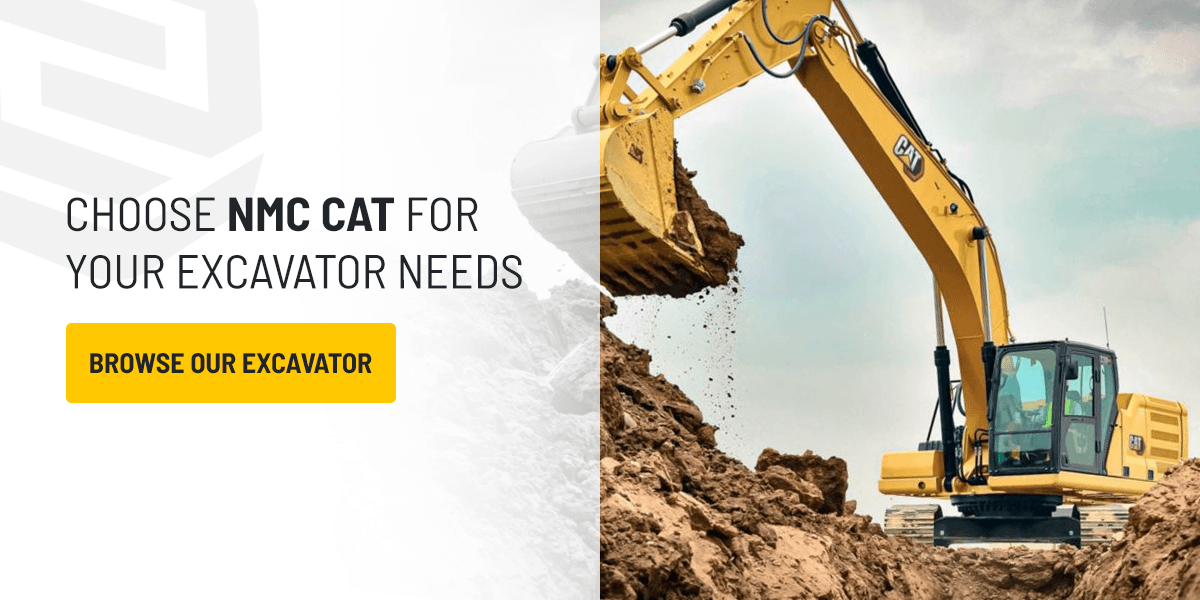 Choose NMC Cat for Your Excavator Needs
At NMC Cat, we're ready to help you find a high-quality excavator that is perfect for your needs. Our wide selection of GC series excavators allows you to select the most fitting option for your unique requirements. Alongside our GC series offerings, we also offer other performance excavators, such as the 300.9D mini hydraulic excavator or the Cat 323 Next Generation excavator. With our convenient Iowa and Nebraska locations, you can receive top-tier maintenance and service long after you invest in your excavators.
Take a moment to browse our excavator options and locate your local NMC Cat dealership today. For those with questions, feel free to contact us.