>
>
>
Effective Preventive Maintenance Programs as They Relate to Your Business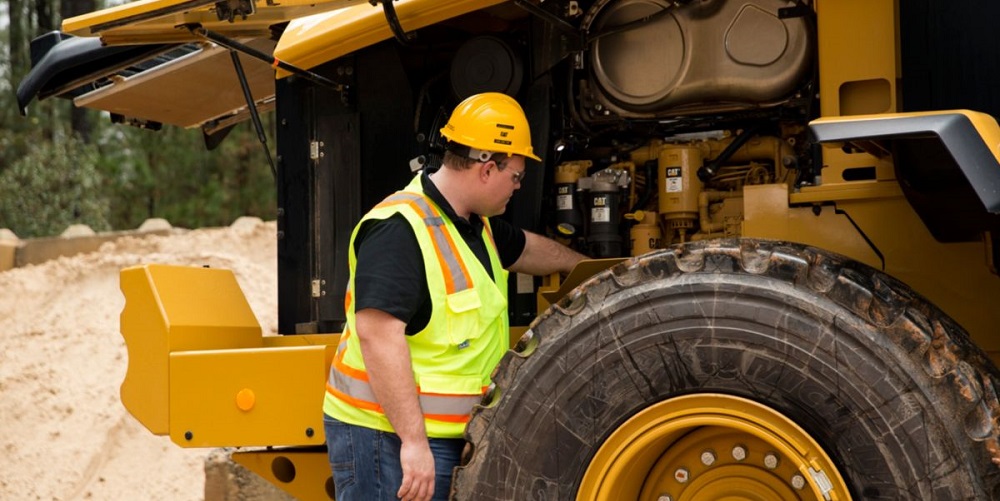 Effective Preventive Maintenance Programs as They Relate to Your Business
Category: Equipment and Solutions
Monitoring the need for preventive maintenance can make the difference between machines that work well and ones that fall short. Your construction team can only complete jobs on time if they have the right tools for success and safety. Organize a preventive maintenance program to meet the demands of your industry.
The Benefits of Preventive Maintenance
The goal of preventive maintenance is to correct minor issues before they get a chance to interfere with equipment performance levels.
Genuine Cat® machines are well-built, but nothing lasts forever if preventive maintenance tasks are ignored. You can minimize the need for expensive repairs and ensure your fleet stays in peak operating condition through preventive maintenance programs for heavy machinery. Routine maintenance brings several other benefits:
Engines are less likely to overheat.
You can save money without the need for replacement parts.
Heavy machines will retain the best resale value.
Working equipment promotes uptime in the workplace.
What Your Preventive Maintenance Checklist Should Include
Leave your preventive maintenance program in the hands of trained technicians that have experience with the equipment brands you use most. Each machine has its own set of specific parts that need attention. Routine maintenance tasks for pavers, loaders, dozers and other machines might include the following.
Visual Inspections
A visual inspection uncovers leaks, cracked components and rust. Technicians can gauge the condition of belts, brakes, exhaust system pieces, hoses and tires by looking at them.
Fluid Analyses
Loaders, dozers and other machines deteriorate when contaminants enter fuel tanks and the engine compartment. Your preventive maintenance procedures should include routine fluid analyses. Oils, fuels and coolants can be sampled by professionals to see if dirt or other particles are present in mixtures.
Cleanings and Oil Changes
Routine and preventive maintenance programs for pavers, loaders and dozers should involve cleaning exterior surfaces and ensuring engine components are well-lubricated. Keeping an hours log makes it simple to note when your equipment is due for an oil change.
How to Implement a Preventive Maintenance Program
Look at each machine in your fleet separately as you organize a preventive maintenance program for your heavy equipment. The general guidelines below will help you assess the needs of your investments.
1. Consult Equipment Manuals
The machines in your fleet have owners manuals you can consult for maintenance timelines. From oil change intervals to compatible parts, you can learn the best way to care for your heavy equipment here. Read how often certain procedures should be performed with your applications in mind.
2. Prioritize Operator Training
Your employees will only spot something out of the ordinary if they understand normal operating conditions. Training employees is a major step in implementing a routine maintenance program. People who use the equipment often have a better chance of identifying engine, exhaust and other issues before a shutdown.
3. Log Your Maintenance History
Anytime a machine undergoes maintenance, record what was done in a logbook. Understanding the maintenance history of your fleet streamlines the scheduling process for future services.
Contact NMC Cat for Preventive Maintenance Services in Nebraska
NMC Cat extends our preventive maintenance services to those across the state of Nebraska. Our technicians proudly serve professionals in a range of industries, including construction and material handling, for maximum uptime. Contact us online to learn more about scheduling service.