>
>
>
Choosing the Right Insurance for Your Heavy Equipment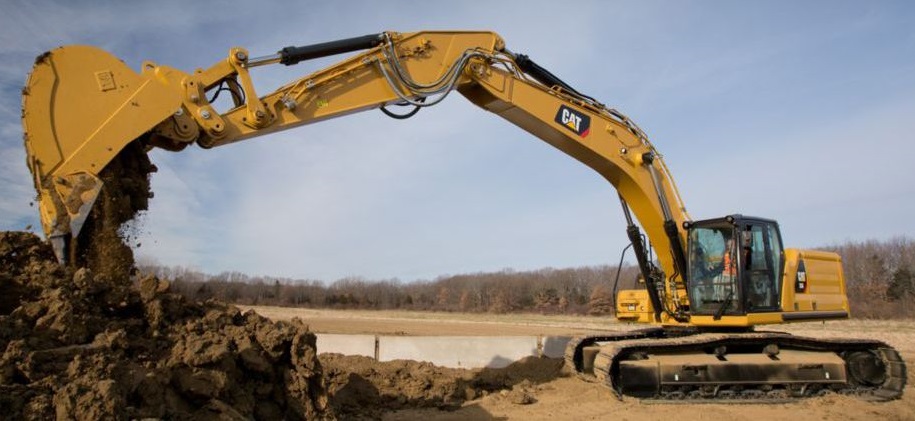 Choosing the Right Insurance for Your Heavy Equipment
Category: Equipment and Solutions
For contractors, heavy equipment represents some of the biggest investments you can make in your business. If your equipment becomes damaged, gets into an accident or is stolen from your warehouse or job site, you could be facing serious losses — unless you have an equipment insurance policy. The right insurance is essential for protecting heavy equipment. We'll help you choose the right amount of coverage to meet your needs.
What Does Heavy Equipment Insurance Cover?
Heavy equipment insurance for new, used and rental machines is often available through your local dealer. These policies work a lot like commercial auto insurance. Equipment coverage protects your business by covering damage repairs and losses, helping you stay profitable and remain on schedule with your upcoming projects.
Heavy equipment insurance coverage varies based on the policy and provider. In most cases, you can structure your plan to include protection against:
Theft and vandalism: You can structure your policy to cover machinery in case of equipment theft or vandalism damage.
Damaged equipment: If there's an accident or natural disaster, equipment insurance can help you recover from the damage.
Operator error: Insurance can cover operator errors and damage caused by mistakes made by uninsured subcontractors.
Property damage: Insurance policies can cover damage caused to adjacent properties as a result of accidents during construction.
Utility damage: Heavy equipment insurance can cover accidental damage to public utilities like power, water, gas and sewer lines.
Additional Insurance Options for Protecting Heavy Equipment
Choosing the right insurance for your heavy equipment depends on your unique requirements. The size of your fleet, the risks you face and your budget limits should all weigh into your final decision. Depending on your business's needs, the top equipment insurance policy for you could include additional options like:
Rental reimbursement coverage: This additional protection covers the costs for a rental while your equipment is out for repairs or awaiting a like replacement.
Business interruption insurance: Business interruption coverage protects you from financial losses due to unexpected shutdowns caused by a breakdown or theft.
What About Leased and Rented Equipment Coverage?
Renting a piece of heavy equipment is an affordable way to boost your fleet's capabilities, but if you damage your rental, it can get expensive. To protect both parties in the rental agreement, most rental agencies and dealers offer leased and rented equipment coverage as an additional option. In some cases, rental agencies require that you obtain heavy equipment insurance before taking possession. Always review your policy to ensure you avoid any surprises upon return.
At NMC Cat, we offer comprehensive Rental Equipment Protection plans you can include with your agreement to cover repair and replacement costs in case of theft or damage to the machine. Our Rental Equipment Protection plans are affordable and much more feasible than paying for damages out of pocket. As a bonus, these plans can cover losses below your business insurance policy deductible, or even eliminate the need to file claims with your carrier.
Get Heavy Equipment Insurance for Your Fleet
If you want to gain the financial protection and peace of mind that heavy equipment insurance can provide, contact NMC Cat today. We are the regional solutions provider for new, used and rental machinery and your partner for protecting heavy equipment through extended warranty coverage and a wide range of insurance options. Contact us or stop by your closest NMC Cat location today.