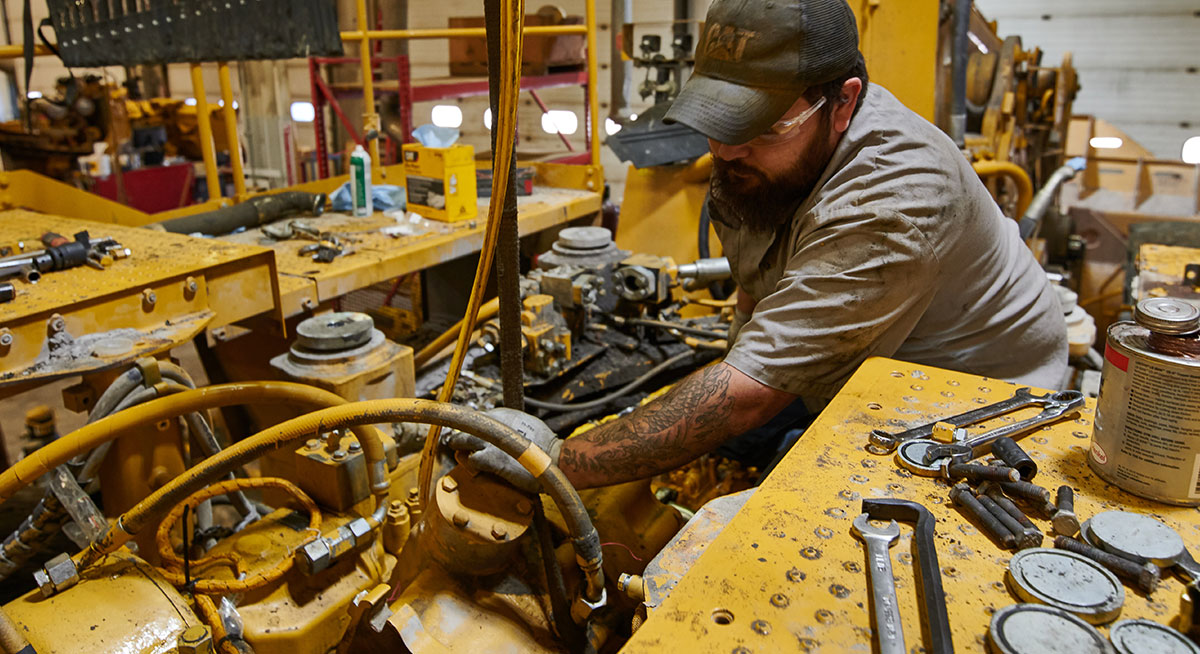 Cat Certified Rebuild Program
Category: Specials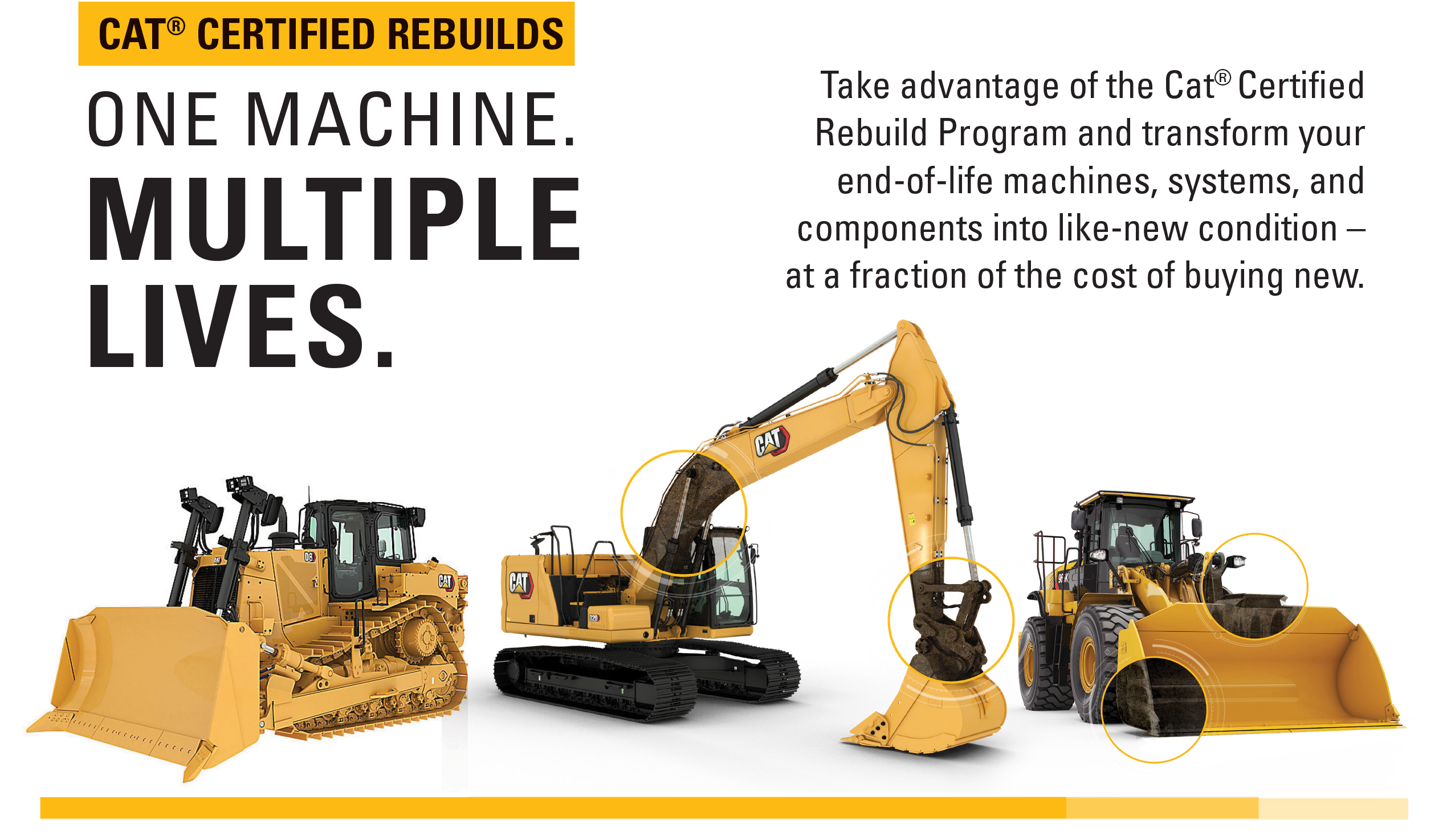 Choosing to rebuild your equipment means it will be restored to its original performance and productivity levels while benefiting from product enhancements and other technologies that have emerged since it was originally manufactured. Not only will this maximize your return on investment, it will maximize your equipment's durability, reliability, and productivity as well.

Achen Testimonial 
D7R Time-lapse 
Take Advantage of This Special Offer
Terms & Conditions: *Offers expire 12/31/2022. To qualify for financing, transaction price must be a minimum of 50% Cat parts and either a customized or dealer rebuild. **Customer Value Agreement option includes parts only – no labor included. Offer subject to change without notice. Cannot be combined with any other offers. Limit one per customer, per business. See store for additional details. Discount can only be used within NMC Machine Group division.