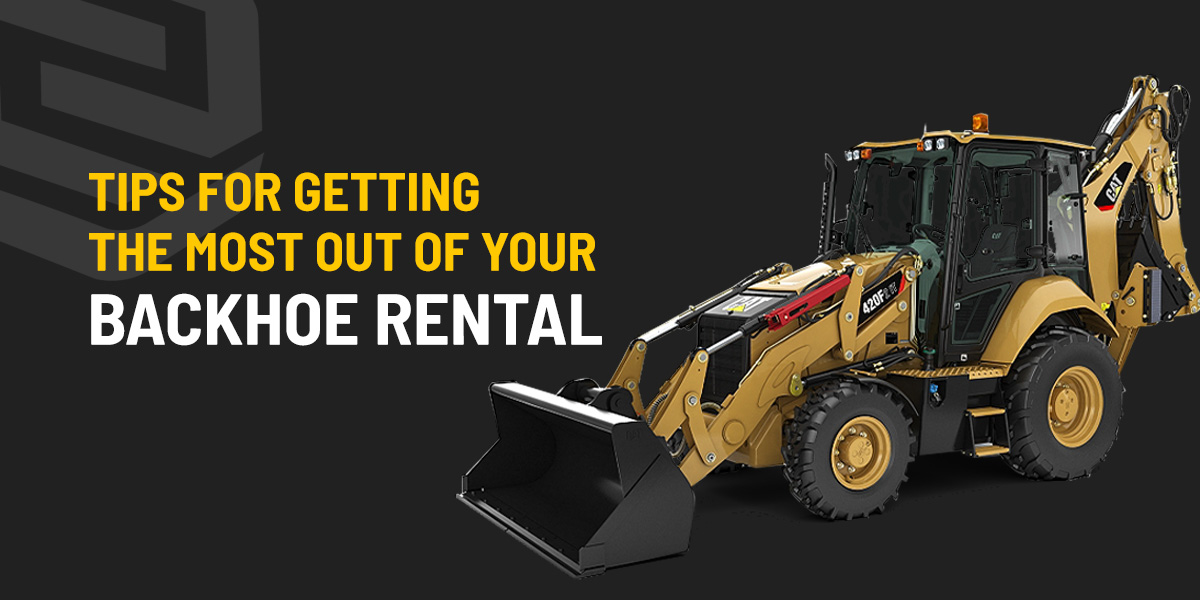 Tips for Getting the Most out of Your Backhoe Rental
Category: Rental
Backhoe loaders are popular heavy machines common on construction, landscaping and mining job sites. The tractor, loader and backhoe combination make this design efficient on rugged terrain and compatible with several attachment options.
When you need a backhoe for lifting, hauling, excavating or grading on a short-term project, a rental can be a strategic option. Follow our tips to leverage your backhoe rental to provide the most value for your money.
Tips for Finding the Best Backhoe Rental for Your Project
Finding the right backhoe is the first step in getting the most out of your rental. Consider several factors to ensure you're getting the best machine for the job:
Understand a backhoe's capabilities: Backhoes are midsize machines capable of medium-sized tasks. As such, they are too large to navigate most compact residential job sites and too small to provide efficient performance for large industrial projects.
Research backhoe loaders: You'll find several backhoe options on the rental market, each with unique capabilities for earthmoving, terrain navigation and more. Research ensures you rent the right machine.
Ask a professional for assistance: Using an expert's knowledge about backhoes will save you time and money by confirming your backhoe rental suits your project.
How to Ensure a Valuable Backhoe Rental
When scheduling your backhoe loader rental, follow these tips to help your project stay on budget and schedule:
Only rent what you need: If possible, rent a backhoe loader with only the features you need. Matching your backhoe rental to your project requirements keeps your work moving and saves money.
Be aware of and avoid additional expenses: In addition to outlining the rental period, the contract explains how fees for fuel, delivery and late returns apply. Understanding the entire rental agreement helps you avoid unnecessary expenses and reduce your rental costs.
Consider your timeline and budget: Rent your backhoe loader at the right time in your project timeline to maximize your rental period and help ensure your operation stays within its budget.
Backhoe Rental Safety Tips
Safety is a priority when renting a backhoe because it reduces your liabilities. Here are a few safety tips for using rental equipment:
Examine your backhoe loader before using it to ensure the equipment is in excellent working condition.
Assign a spotter to direct the operator when backing or doing other movements that may create safety risks due to a blind spot.
When dumping materials from the bucket, wait until the area is clear of other equipment and personnel before unloading.
Ensure your workers wear bright, reflective clothing to make themselves visible to the backhoe operator.
Find Your Backhoe Rental at NMC The Cat® Rental Store
NMC The Cat® Rental Store has provided rental equipment for Nebraska and the Upper Midwest for over 80 years. Our experts will help you find a backhoe for your project in our extensive rental fleet. We have a wide selection of backhoes from Caterpillar and other well-known brands. Contact us today for more information about our backhoe rentals!