>
>
>
Quick Tip Video: The Importance of Cat® Air Filters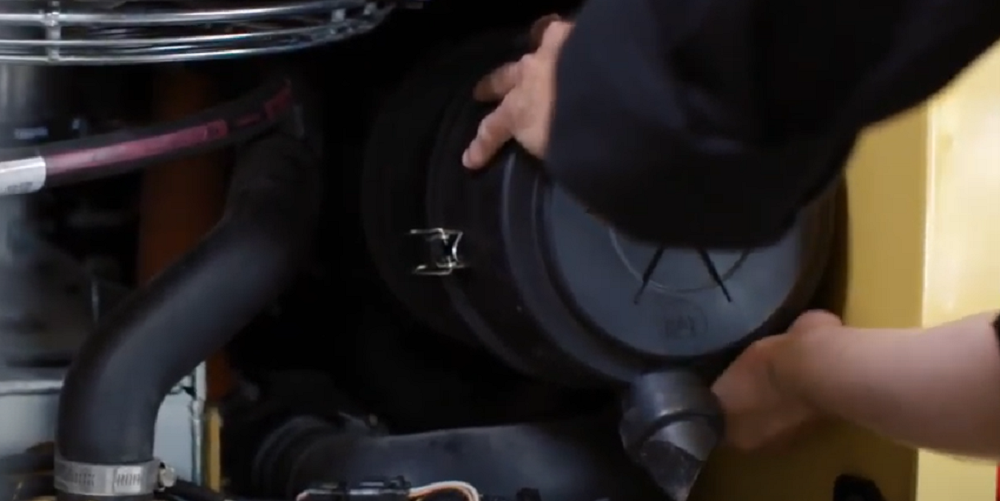 Quick Tip Video: The Importance of Cat® Air Filters
Category: Quick Tip Videos
The engineers at Caterpillar® design equipment parts with dependability as their top priority. With regular maintenance, your Cat air filter will provide this reliability for a long time to come. When you take care of your air filter, it will also keep your engine running in top condition.
Discover more about Cat air filters and their upkeep in today's quick tip video from Colin:
Taking Care of Your Cat Air Filter
On the operator's end, taking care of a Cat machine's air filter consists of checking it regularly for blockages. Examine it every day for any debris that could plug it during operation. You may also get a filter restriction warning or display light indicating that the filter has a blockage.
If you notice any problems with your Cat air filter, leave maintenance to a certified technician. Caterpillar does not recommend trying to clean it yourself because it can take many approaches to perform a full inspection. You may also ask about cleaning the filter during regular maintenance.
Advantages of Engine Air Filters From Caterpillar
Ultra High Efficiency (UHE) filters from Caterpillar have an advanced design that extends filter life by up to six times. They provide the following benefits over air filters from our competitors:
Designed with buildup in mind: Many air filters become more efficient after a dust cake builds up because it increases filtration. Caterpillar engineers designed UHE filters with this phenomenon in mind. The filter media has a fine synthetic surface layer that causes immediate caking. As a result, the filter becomes more efficient faster.
Higher dust capacity: A UHE filter's outside layer catches fine dust particles, letting larger dust particles enter the media. Since it keeps fine dust out of the media, the UHE filter has a higher dust capacity than competitor models.
Less restriction: Thanks to its porous outside layer, a UHE air filter lets deep fibers filter longer than other air filters. Even filter usage results in better air flow, which equals less filter restriction. As a result, it takes less power for the engine to pull in air.
Get More Cat Parts From the Official Online Catalog
Buy Cat air filters and more parts from our official part catalog. Visit Parts.Cat.Com to:
Choose from over one million parts: Our comprehensive inventory includes 1.4 million new and used parts and attachments for Cat machines.
Get delivery to your building or nearest Cat dealer: Request direct delivery to have your order shipped right to your building. You can also ask for delivery to your local Cat dealer to get parts within 48 hours.
Check part compatibility: Enter your machine's model number to get detailed information on its compatibility with a part.
NMC CAT — Your Neighborhood Cat Dealer
If you operate in Nebraska or Pottawattamie County, Iowa, count on NMC CAT for Cat parts, equipment and service. We offer sales, rentals and shop service to hardworking businesses throughout the region.
Get the equipment solutions you need from our team of experts by finding a location near you.