>
>
>
Quick Tip Video — Get Familiar With Your Cat® Engine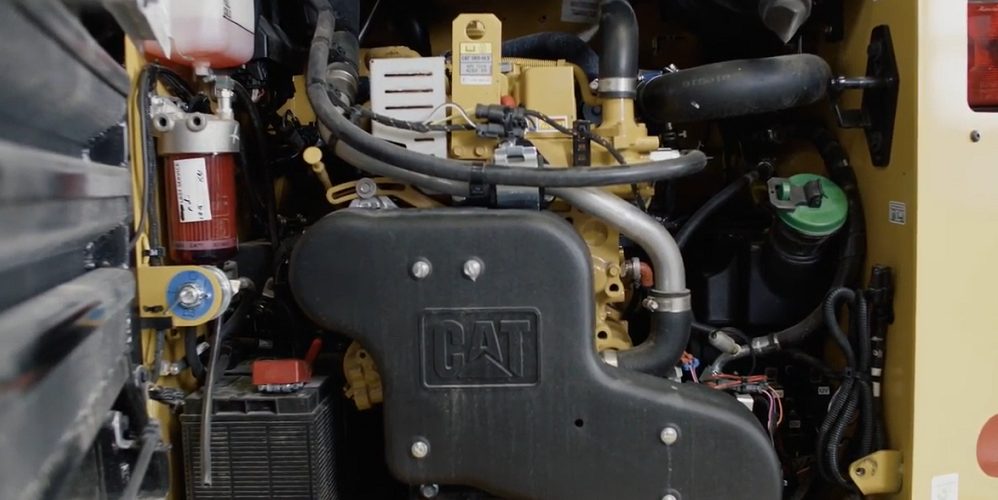 Quick Tip Video — Get Familiar With Your Cat® Engine
Category: Quick Tip Videos
Your Cat machine's engine has a design built to last. To get the best performance out of your engine, you need to inspect and maintain it regularly. Part of the preventive maintenance process involves regular engine checks. By knowing the different components of your engine, you can take better care of it and determine its condition.
Let Dave from Caterpillar® give you an overview of your Cat engine's components in today's quick tip video:
A Tour of Your Cat Engine
Locate the following parts of your engine to keep it running at top performance.
Oil Dipstick
Check your oil dipstick often to understand the engine oil's condition. Use your senses to examine the oil:
Sight: Wipe the dipstick with a white towel or rag. The oil remaining on the dipstick will show you the engine's oil level. You should also check if the oil leaves an unusual pattern on the cloth to see if it has contamination. Make sure the oil also looks clear — it will darken over time, but pure black oil requires a change.
Touch: Feel the oil on the dipstick. If it has grit or other contaminants, be sure to change it.
Smell: Smell the dipstick for unusual odors. If it smells like gas, your fuel system or engine may need service.
Air, Fuel and Hydraulic Filters
Next, you can look at the engine's filters. Your Cat engine has three types of filters to check:
Air filter: Examine your engine's air filter for any blockages. If you see an issue or it needs a cleaning, get help from a Cat technician.
Fuel filter: You can look at your fuel condition by checking the fuel filter for water or contaminants.
Hydraulic filter: Most hydraulic filters need a replacement at least every 500 hours. Consult your machine's manual for specific information.
Coolant System
Every Cat engine has a site glass and overfill jug where you can determine its coolant levels. Make sure you have the right amount of coolant according to your operation manual. To keep track of your coolant's condition, you can also enroll in a fluid testing program like the one from Caterpillar.
Battery Disconnect Switch
Some Cat engine models include a battery disconnect switch. You can manually disconnect the battery if you won't operate the machine for a while or want to deter thieves. By unplugging the battery during idle times, you can save power.
Fuel Fill and Hydraulic Oil Fill
When you're getting to know your Cat engine, make sure you understand the difference between your fuel fill and hydraulic oil fill. Newer Cat machines have them placed in a different order from older models. On newer models, each of these components has clear color coding and labeling to help you properly fill them. Pay careful attention to our quick tip video to see what these parts look like.
Engine Maintenance and Repairs From NMC CAT
NMC CAT serves hardworking businesses in Nebraska and Pottawattamie County, Iowa, with sales, rentals and service. Get engine help from the experts by finding a location near you.