>
>
>
Taking Care of Your Equipment Undercarriage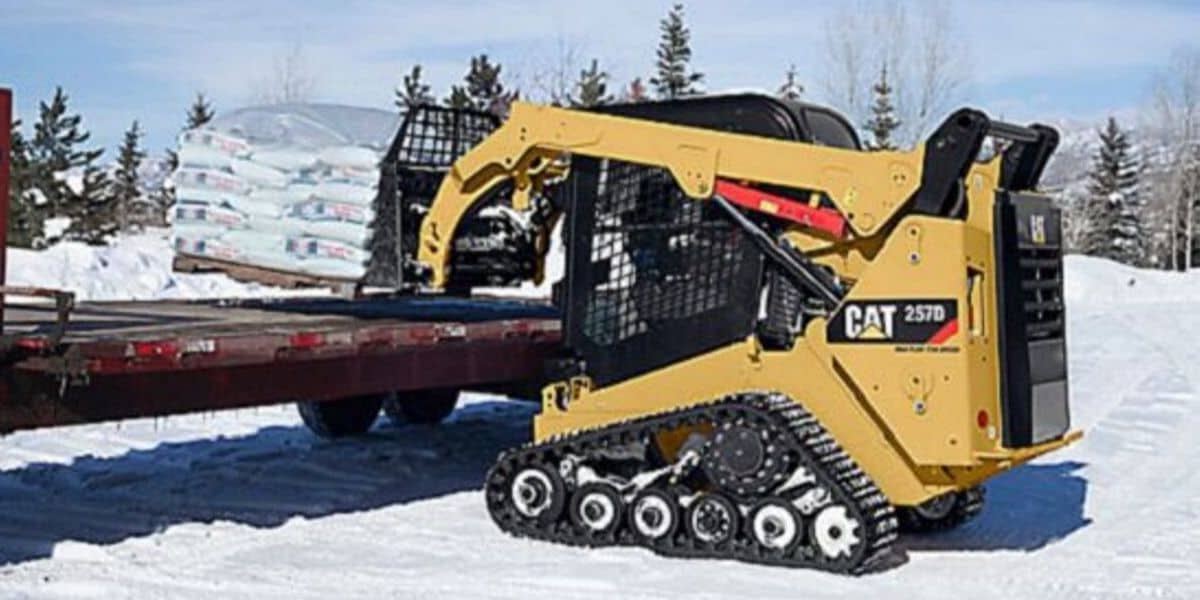 Taking Care of Your Equipment Undercarriage
Category: Product Support
Equipment undercarriage maintenance is vital for heavy-duty equipment, whether you have an entire fleet of mixed machinery or a few pieces for custom services.
Routine inspection and maintenance are critical if you want to detect small problems. In doing so, you can fix them before they become too major, which will cost you money and downtime.
If you aren't sure when your machines need to be serviced, here are some tell-tale signs:
Components are missing or broken
Abnormal wear or physical damage
Loose bearings or track linkages
Performance issues
The undercarriage of heavy machinery experiences more abrasion, force and resistance than any other form of equipment. If you take time to keep it maintained, you will reduce maintenance costs in the long run and optimize your working hours. Because your equipment has moving components like idlers, rollers and tracks, the proper care can save you money and time and increase the lifespan of your fleet.
Quick Tips on How to Perform Proper Maintenance
Executing maintenance and inspection can impact the longevity of your equipment in a positive manner. It can also cut maintenance costs and increase uptime, allowing for an increase in productivity no matter the industry.
We suggest more frequent checks if you use your machinery in excessive and demanding conditions and to refer to the manufacturer's recommendations. It may seem like a lot of work, but it takes a short amount of time and will help avert more significant problems in the future.
Refer to the following list of undercarriage maintenance and proper usage.
Clean Undercarriage Daily
Over time, debris and mud can build up in the undercarriage, which can accelerate component wear of your machine. The buildup can also add weight and reduce the machine's fuel economy. Using a pressure washer or shovel, clean the undercarriage of your equipment on a daily basis. If you don't take time to keep the area clean, heavy mud and rough debris can cause permanent wear. It holds especially true in cold climates where dirt and rubble can freeze, rub on bolts and loosen vital parts.
Ensure Proper Track Tension
When you adjust the track tension to the job at hand, you're making sure your machine is putting all its available power to the best use. If you are working in thick mud or soft material conditions, run your tracks a bit looser. During the process, it's imperative to understand how tension works.
For example, if the tracks are too tight, it can result in accelerated bushing wear. If your heavy equipment's tracks are too loose, it can cause the tracks to derail or create instability. Fine-tune the track tension when working in different conditions.
Inspect Undercarriage
Look for uneven or excessive wear as well as damaged or missing parts, such as:
Drive motor
Idlers and rollers
Track bolts
Track shoes
Track tension
Track chains
Rock guards
Drive sprockets
Inspecting on a routine basis can help you in the long run as opposed to breaking down on-site.
Implement Basic Practices
As you may know, some tasks can create more excavator undercarriage wear. If you want to follow the best and basic practices, refer to the following tips:
Adhere to proper digging practices
Avoid harsh environments
Follow manufacturer's operation and maintenance manual
Limit high speeds and reverse travel
Make wider turns
Minimize time on slopes
Pick correct grouser
Reduce unnecessary track spinning
Select correct shoe width
Making broader and gradual turns are best because when you complete counter or pivot turns, you can speed up wear. Constant operation on a slope in one direction can also hasten component wear because there is a higher force on one side of the machine. Work up and down on slopes and minimize your time on hills, as turning on level ground has a better impact on your equipment.
If you are working on soft ground, it's also suggested to install rubber tracks. They offer excellent flotation for sensitive surfaces and have a minimal ground disturbance on finished areas like concrete. No matter the surface you work on, balance the direction of your turns. Alternate turning routes since moving to one side can cause asymmetrical wear.
Refer to NMC Cat for Undercarriage Advice
When you're carrying out undercarriage inspections, it's essential to go over a health checklist and to inspect each machine before starting on a project. Check for abnormal noises and make sure each component is in good working condition.
Contact our experts online to learn more about undercarriage maintenance and inspection or call NMC at 800-628-6025.