>
>
>
Taking an Oil Sample From Cat® Equipment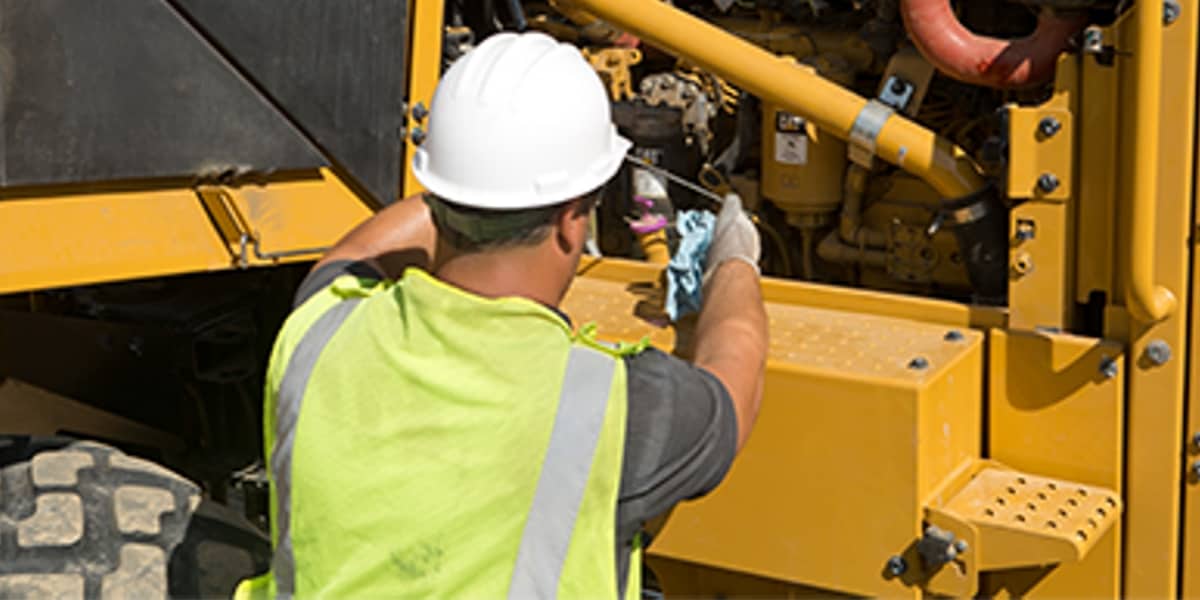 Taking an Oil Sample From Cat® Equipment
Category: Product Support
Practicing preventive maintenance is an essential way to improve the performance and longevity of your equipment and machinery. Scheduled Oil Sampling (S.O.S.) is an integral part of the program, providing the ability to monitor and manage the health of your fleet. Oil sampling for heavy equipment makes it possible to put your machines on the optimal service interval and identify problems in a variety of critical systems before they grow to be more significant concerns.
While sophisticated technology is used to analyze fluids to learn what's going on in your engine, powertrain, transmission, steering system and hydraulics, perhaps the most essential step in the process is safely collecting and delivering clean samples. Taking an oil sample from Cat equipment is a relatively easy task for any professional driver or technician provided you follow instructions and best practices.
The Methods of Taking a Fluid Sample From Machinery
There are several methods for collecting equipment oil samples depending on the machine and systems being tested. Most commonly, the valve sampling method is used for engine oil and other pressurized compartments that have a valve. The vacuum extraction method is ideal for sampling non-pressurized systems such as the gear compartments or final drive. Taking fluid from cooling systems without sampling valves requires drawing the sample from the radiator. If engines or pressurized system do not have valves, they can affordably be added to make it easier and more convenient to execute your SOS program.
Successful Oil Sampling for Heavy Equipment
Taking a fluid sample from Cat equipment can be broken down into seven easy steps. Before getting started, make sure all of the supplies and materials you are using are clean and contamination-free. Always use a new sampling bottle or piece of tubing to collect the sample, since reuse will compromise the results. Follow these steps:
Pop the cap, making sure to put it in a safe, clean place.
Wipe off the valve with a clean, lint-free cloth.
Get two sample bottles ready, leaving the cap in the bag to prevent contamination.
Start up your equipment and exercise the engine and implements.
Insert the tube or bottle into the value, collecting approximately 100 ml. (4 fl. oz.).
Repeat and fill the second bottle all the way to the top.
Secure the cap and apply a label with complete and accurate information.
Once completed, you are ready to send your equipment oil samples out for advanced fluid analysis.
Start Taking Equipment Oil Samples Today
Taking a fluid sample from machinery is something you can do yourself, or you can call on your local Cat dealer for assistance. Learn more about oil sampling for heavy equipment by visiting the NMC Cat services page. We offer a variety of preventive maintenance services, such as SOS programs, as well as a comprehensive range of other solutions. We'll help you find the best ways of taking an oil sample from Cat equipment and deliver the accurate analysis needed to optimize the health of your machines.