>
>
>
How To Keep Your Undercarriage From Sagging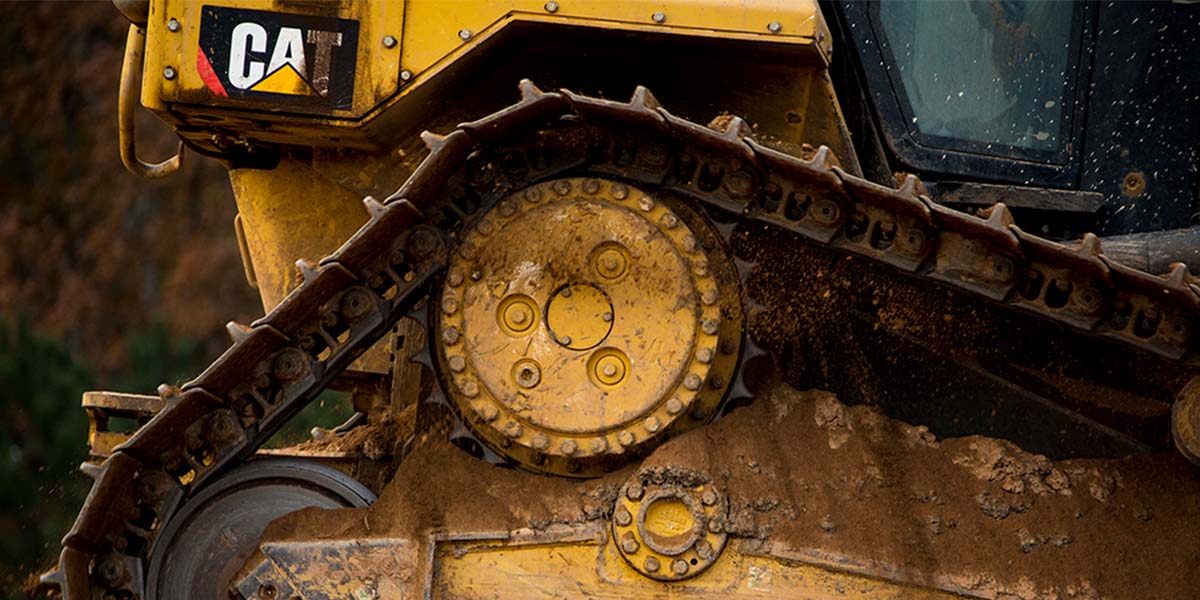 How To Keep Your Undercarriage From Sagging
Category: Product Support
We use heavy machines and equipment because they have the power to increase productivity like nothing else. But heavy machines and equipment require regular maintenance, or else they won't reach their full productivity potential.
The undercarriage makes up a large part of a machine's value. Without proper maintenance, an undercarriage can begin to sag and steadily bring down productivity. Machines and equipment start to move more slowly and the time needed for tasks increases, cutting into efficiency.
There are easy ways to provide undercarriage maintenance to prevent sagging and preserve equipment so it runs at its peak potential. Here's a look at some key maintenance ideas for keeping your equipment running in top condition so your team can maximize efficiency.
5 Maintenance Tips for Reducing Sag
Where should you start with maintenance? If you're concerned about sagging (and related productivity), start with these five maintenance tasks:
Checking tension each day: While your equipment remains in working conditions, check track tension to make sure it's optimized. If and when track tension becomes too loose, your equipment loses stability. Components will wear down at an accelerated pace, and you also risk derailment. If track tension is too tight for any reason, both power and fuel efficiency start to drop. When addressing track tension, reset the sag to industry-recommended levels.
Aligning tracks: Make sure that your tracks are fully aligned. Without full alignment, components like sprockets, flanges and rock guards will start to experience accelerated wear and tear, which can shorten the expected lifespan of a piece of equipment.
Following recommended maintenance schedules: Factory-recommended care and maintenance schedules are always a good place to start. Yes, you should do daily inspections and small maintenance tasks (as noted above and below), but make sure you're following the recommended schedule for larger maintenance tasks. Over time, this can prevent sagging and a loss of productivity.
Cleaning undercarriages each day: Mud, dirt, debris, snow and many other unwanted things can cling to your equipment's undercarriage. Be sure to fully clean your undercarriages at the end of the day to prevent sagging and keep your equipment working at peak potential. Remember that a large portion of your equipment's value is tied up in the undercarriage, so it's worth taking the time for cleaning each day.
Inspecting undercarriages each day: After you've cleaned your undercarriage is the best time to inspect it. Look for any signs of uneven wear, missing components or the accumulation of large amounts of debris. Any of these things can lead to excessive sagging and a loss of productivity.
Learn More About Equipment Maintenance
Do you want to learn more about sag prevention and equipment maintenance? At NMC CAT, we are your Caterpillar® and heavy equipment experts in Nebraska and Pottawattamie County, Iowa. When you need Cat® equipment, service, parts or rentals, we're here to provide expert guidance and the solutions you need.
Contact us to learn more about equipment maintenance and sag prevention.