>
>
>
5 Tips for Keeping Your Equipment Running Smoothly in Winter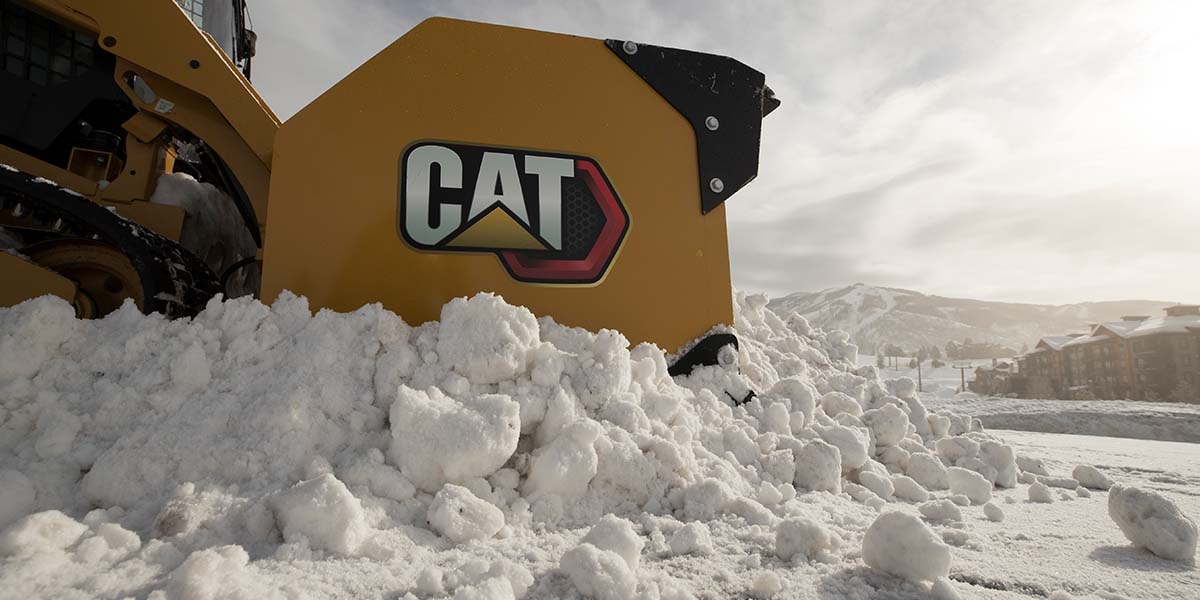 5 Tips for Keeping Your Equipment Running Smoothly in Winter
Category: Product Support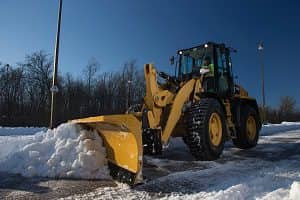 In industries ranging from construction, mining and forestry to municipal road repair and property maintenance, the arrival of winter weather represents many challenges to equipment and machinery. Extremely low temperatures, strong winds, freezing rain, ice, slush and snow all combine to potentially stand in the way of productivity. In order to ensure your machines are up to the task of performing throughout the coldest months, consider the following tips and tricks to keeping your equipment running all winter long.
Start With a Clean Slate
Schedule pre-winter inspections and maintenance to see to it your equipment is up to date with factory recommended services. This should include conducting any equipment-specific services for winter weather such as changing fluids, adjusting tire pressure, installing an engine block heater or examining hydraulic hoses and other critical components.
Train Your Team for Daily Diligence
Working in brutally cold weather conditions can take its toll on even the most rugged equipment and machinery. From low fluid levels to damaged undercarriages, a quick daily inspection can limit complications and ensure your equipment is ready to perform. Make sure your operators are educated on issues to look out for during the winter months so they can spot when machines require service and perform basic maintenance.
Clean Your Equipment
Caked-on dirt, mud and debris on heavy equipment is a negative factor during the coldest months of the year. Machines are also susceptible to salt and other chemicals present after it snows that can contaminate systems and cause damage and erosion. Regular top-to-bottom cleanings of equipment will not only protect the body and components, but they will also help you spot issues that may be negatively affecting the machine's performance.
Adjust the Way You Operate
Engines take longer to warm up when it's freezing cold outside, and roads are more treacherous when covered in ice and snow. Make adjustments such as increasing warm-up times, lowering travel speeds and staying within the equipment's reasonable capabilities to avoid situations that can result in downtime. By instructing your operators to take the winter elements into consideration, you can avoid putting extra stress on equipment and incurring costly damages.
Keep Machines Moving
Equipment that remains stagnant for too long during extended periods of cold can be negatively impacted. Machines that are less frequently used during the winter months should be started up on a regular basis and put through a basic series of movements and functions. You can also prep your entire fleet by greasing machines, lubing doors, filling fluids to optimal levels and adding fuel supplements to ensure you make it through the winter without a hitch.
Contact NMC Cat® for More on Winter Equipment Maintenance
When your business can't afford to slow down despite the challenges of winter weather, it's crucial to do everything in your power to properly maintain your fleet. For more information on getting your machines ready to operate in cold weather, get in touch with our service department today. We offer complete equipment management solutions and preventive maintenance services to keep your equipment running smoothly.