>
>
>
Why Cat® Equipment Is the Most Reliable Equipment on the Market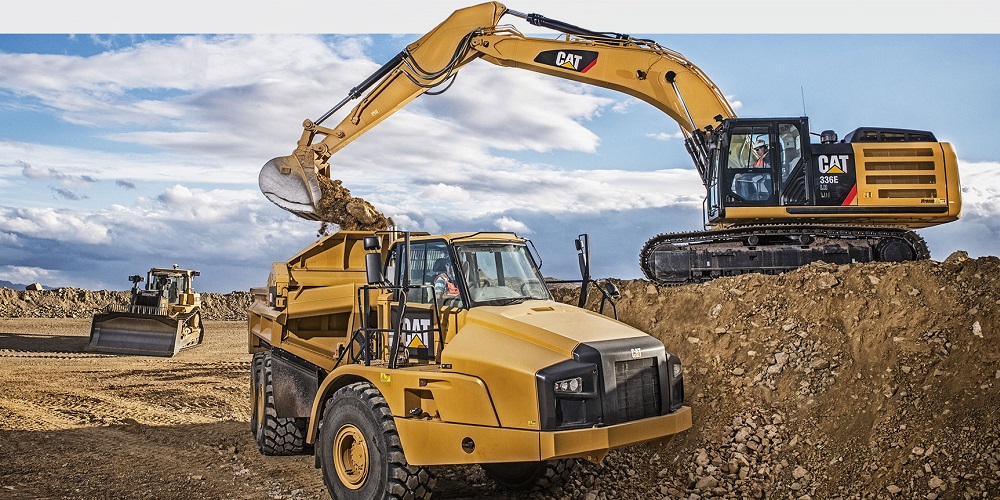 Why Cat® Equipment Is the Most Reliable Equipment on the Market
Category: Equipment and Solutions
Cat® machines have a reputation for being some of the best equipment on the market, and that reputation comes backed by concrete evidence of their capability and longevity. There are plenty of excellent reasons to invest in a machine from Caterpillar, but here are a few of the best-known benefits of Cat equipment.
8 Reasons Why Cat Equipment Is Known for Its Reliability
The benefits of Cat equipment reach well beyond its performance and usability, with numerous factors contributing to why Cat machinery is the best on the market.
1. Durable Manufacturing
Caterpillar manufactures parts so they can withstand harsh conditions. The company uses only the highest-quality materials to create parts that endure hours of solid labor. That's what sets Cat equipment apart from the competition — the brand's reputation is built on the exceptional durability of its machines.
When they care for it properly, owners can expect thousands of working hours from their Cat equipment. Mindful operation backed by regular maintenance and preventive measures can keep your Cat machinery working for years.
2. Steady Market Value
Most heavy machinery loses its market value over time as it accumulates wear and usage, meaning you can expect a marked decrease in value if you ever try to sell it. Cat machinery, however, maintains its market value significantly better than products from other brands.
The market value of used Cat products is relatively linear, so even if you purchased used equipment, the value tends to remain steady. When given proper maintenance and care, a new or used Cat machine can be worth far more than other brands. If you prefer buying used equipment, shopping Caterpillar brand is a great option to make sure you get the most bang for your buck.
3. Innovative Technology
Technology is becoming increasingly important in construction, with numerous resources available to elevate productivity and increase safety in construction and agricultural processes.
Some of the latest technology from Caterpillar includes:
Cat Command: Operators can control equipment from outside the machine. This software can prevent injury in tough conditions.
Cat Detect: Workers can use Cat Detect to stay aware of items in their surroundings. You can keep an eye out for other personnel and prevent harmful contact with your machine.
Cat Payload: Operators and managers know exactly what material was loaded, when it was loaded, when it was sent off and where it was headed. This program ensures you're using your loaders and haulers to their maximum potential.
As technology continues to advance, safety and productivity will steadily improve. Learn more about Cat technology and how it is enhancing the construction field.
4. Years of Experience
Caterpillar was founded over 100 years ago, and the brand immediately set the standard for tractors and construction equipment. Over that century, the company's leaders have learned much about what works and what doesn't work. Caterpillar has grown alongside its customers and developed new products for hard workers who want to push the limits.
With that history comes innovation, change, creation and learning. Caterpillar has partnerships across multiple industries and companies and is continually developing and refining the understanding of how construction equipment should work. The brand's commitment to designing and building the world's best equipment is evident in every single product.
5. Reliable Rental Machines
Cat dealers are a great source for rental and used equipment. If you don't need your equipment for a long time, you can choose a rental and finish your project without buying a new machine and overextending your budget. With rental options, you can access high-quality equipment when you need it and return it when you don't.
You should consider rental equipment when:
You want to test out the equipment on your job site.
You only need the machine for a short amount of time.
You don't want to store the equipment permanently.
NMC The Cat Rental Store offers a comprehensive selection of rental equipment to help you tackle any job. As a trusted Cat dealer, they can provide durable equipment with flexible rental options.
6. Quality Replacement Parts
When you purchase a Cat machine, finding replacement parts is simple. Caterpillar manufactures and stocks their replacement parts so you can easily find and order new parts as necessary using their Parts.Cat.com portal. Instead of relying on a supplier, you can go directly to the source for your Cat parts.
Save time hunting down the right part when you purchase from the same brand that has served you for years. The benefits of Parts.Cat.com include:
Convenience: You can quickly order the parts you need with this user-friendly platform. Store your information, view your order history and get order information all from the same website.
Knowledge: At Parts.Cat.com, you can find more than just the parts you need. There are informational guides and articles to help you learn more about your equipment and the parts that go with it.
Support: If you have questions about the part you need, you can always contact your local Cat dealer for helpful information.
7. Wide Inventory
If you have a job requiring a specific tool or capability, you can find an option from Caterpillar. With models for everything from large-scale construction jobs to landscaping to agriculture, the industry leader is there to help you get the job done.
8. Personalized Service
One of the top perks of shopping Cat heavy equipment is access to the worldwide dealer network. With a Cat dealer in your corner, you can easily get the help you need to choose the perfect piece of machinery and make a purchase.
Even with the reliability of Cat equipment, heavy-duty machinery requires upkeep to keep everything working smoothly. The team at your dealer can help you care for your machine from the moment you buy it. Whenever your equipment needs replacement parts or annual maintenance, you can count on the team of trusted mechanics at your local Cat dealer to provide expert care.
Contact NMC Cat for Superior Equipment and Service
NMC Cat is your supplier of reliable Cat machinery for multiple industries. To find out more about our resilient Cat equipment, contact the NMC Cat team. We are here to answer questions, offer advice and help you find the right machine for your job site. Reach out today!