>
>
>
How to Transport a Mini Excavator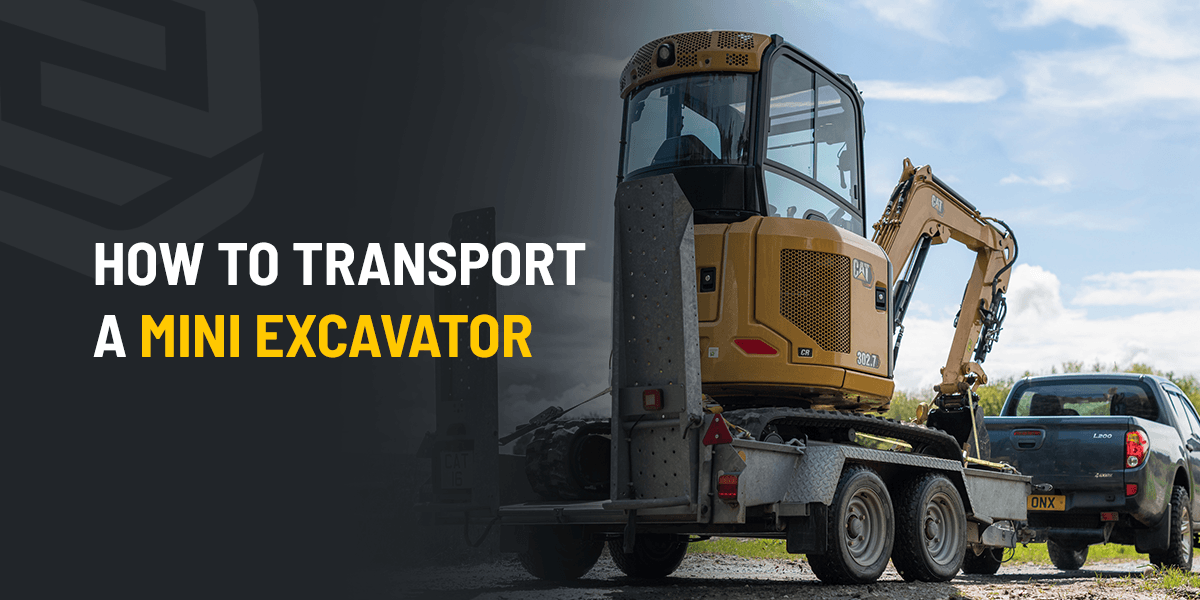 How to Transport a Mini Excavator
Category: Equipment and Solutions
Do you need to transport mini excavators to and from work sites? You want to ensure you execute this task as efficiently and safely as possible. With our decades of heavy equipment expertise, NMC Cat can provide tips to guide you through the process.
How to Safely Transport a Mini Excavator
The safe transportation of any piece of equipment consists of these steps:
1. Select the Right Vehicle and Trailer
Consult the mini excavator's owner's manual to determine its dimensions (length, width and height) and choose a trailer that can accommodate the machine's size. Most mini excavator models will fit securely on a small trailer with a maximum weight capacity of 10,000 pounds. The towing vehicle should have sufficient hauling power to handle the load.
Be careful not to exceed the maximum gross vehicle weight rating (GVWR), which differs depending on the state and local municipality.
2. Adhere to Safe Loading Practices
After you attach the trailer to the towing vehicle and are ready to load the mini excavator, park on a firm, flat surface. Apply the towing vehicle's parking brake and block the wheels to prevent them from rolling. Use metal loading ramps with a slip-resistant surface that can accommodate the machine's size, width and weight.
Keep the heavier end up and disengage the auto-idle feature when driving the machine up the ramp. The front will likely have more weight if the excavator has an attachment.
3. Secure the Machine
Once you've navigated the mini excavator safely onto the trailer, you're ready to secure it in place. Lower the blade, bucket, arm and boom, and shut off the engine. After applying the parking brake, use the chains and load binders to attach the machine to the trailer frame at each corner. Strap or chain the bucket and any loose items to the trailer before transport.
If you're planning to transport a mini excavator with attachments, connect them before loading. Route any hydraulic hoses in a manner that prevents interference with the machine while on the trailer.
Get Help With Your Job Site Mini Excavator Transportation Needs
Do you have questions about mini excavator transportation in Nebraska or Pottawattamie County, Iowa? As an experienced, full-service heavy equipment dealer, NMC Cat has the answers. We also offer safe, cost-effective transport services if you'd prefer not to do the job yourself. Contact our team today to learn more.