>
>
>
How to Transport Construction Equipment Safely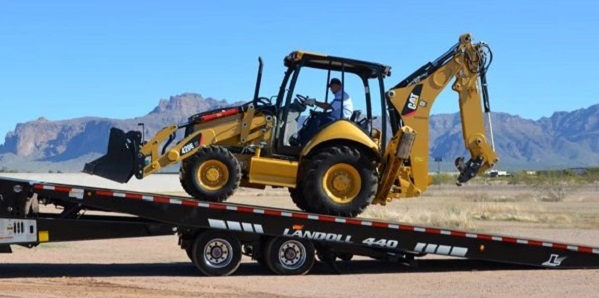 How to Transport Construction Equipment Safely
Category: Equipment and Solutions
When you need to transport heavy machines to and from your job site, you need the right equipment. NMC Cat provides the construction equipment transport options you require to ensure your machines safely get to where they need to go.
Methods of Transporting Heavy Construction Equipment
Whether you rent your machines or decide to purchase new ones, shipping construction equipment needs to be a safe and functional process. With the correct methods, you'll have your heavy-duty machinery moved quickly and efficiently. Here are some of the ways we can help you transport your heavy equipment:
Flatbeds: Flatbeds are open trailers that attach to larger trucks. They are one of the most common ways to haul equipment because they are durable and can handle heavy loads. They also provide a level service, making loading and unloading your machines easier.
Towing: If you need something moved from a shorter distance, towing is a great option. Just be sure you know what preparations need to be done to your machine, such as checking the tires and gearbox, to ensure it can be towed properly. You'll also want to check the tow vehicle to make sure it can safely handle the added weight of your equipment.
Special trailers: Some equipment options are oversized or heavier duty than others. In this case, it's worth looking into specialized trailers, such as double drop and step deck, for your hauling needs.
Shipping: Do you need to send your equipment overseas? Your machine might be able to be driven onto and off the shipping vessel. Another option is a flat rack, which is like a flatbed truck. Your machine will simply be loaded onto the flat rack and put on the shipping vessel.
How to Safely Transport Heavy Equipment
Here are a few considerations to keep in mind for construction equipment transport.
1. Review Equipment Dimensions and Safety Protocols
Each construction machine you use will have different widths, lengths and weights. Double-check all of the information about your equipment before having it moved anywhere.
You'll also want to ensure each member of your team knows what their jobs are. For example, you may need someone to drive your machine onto the trailer, as well as a spotter to provide hand signals to guide the driver. Safety protocols should be clear to everyone in the loading and unloading zones, too.
2. Plan the Route and Get Any Necessary Permits
Planning your route ahead of time helps ensure your equipment can make it safely to its destination. Keep an eye out for narrow roads, bridges with weight restrictions and overpasses, and try to pick a route that's as easy to drive as possible.
If your machines are oversized, you may need to get specific permits to make sure everything is legal. You can check with your transport business to find out what you require.
3. Select a Trustworthy Transportation Partner
Choosing a transporting company is essential to the successful completion of your job.
At NMC Cat, we provide the heavy equipment transport you need. The safety of your machines and workers is our top priority, and we will work with you to find the best solution for your operation.
Contact Us When You Need to Transport Heavy Equipment
Are you looking for a reliable construction equipment transport service? NMC Cat has you covered with our knowledgeable client representatives and vehicles ready for use. Contact us today, and we will guide you in choosing safe and effective hauling options.